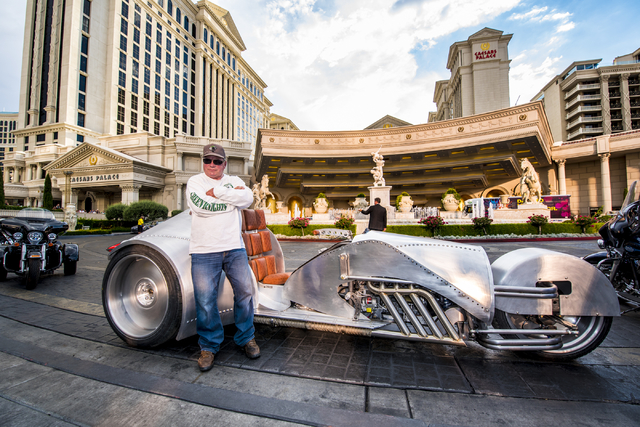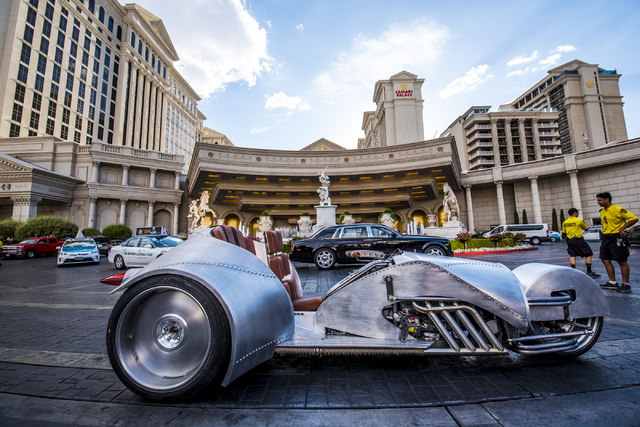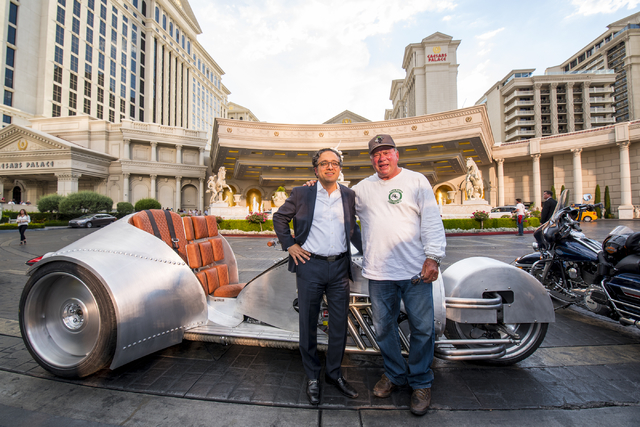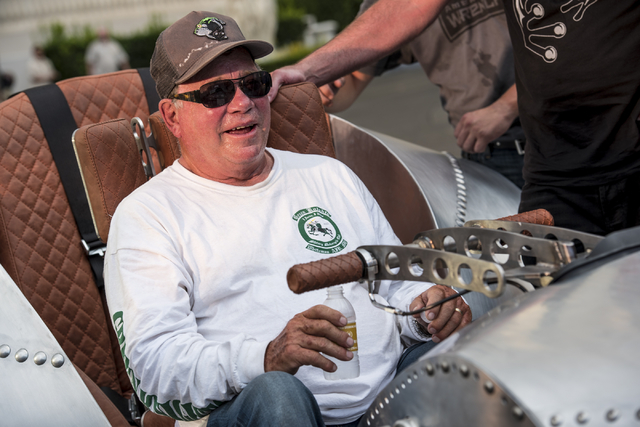 On an 8-day journey on a motorcycle he created with American Wrench, William Shatner turned heads at Caesars Palace on Monday night.
The ride serves as a road test for the first-of-its-kind Rivet motorcycle, according to a news release from Caesars Palace.
Shatner is riding the bike across the country on a route he took when he was 19 years old, showcasing the Rivet alongside the machine builders and members of The American Legion Riders.
The ride will raise awareness of Legion programs and funds for The American Legion Legacy Scholarship, which helps cover college expenses for children of U.S. military men and women who lost their lives while on duty since September 11, 2001.