Sierre Oeste has seen less crime, more community in a year — PHOTOS
December 19, 2014 - 9:21 pm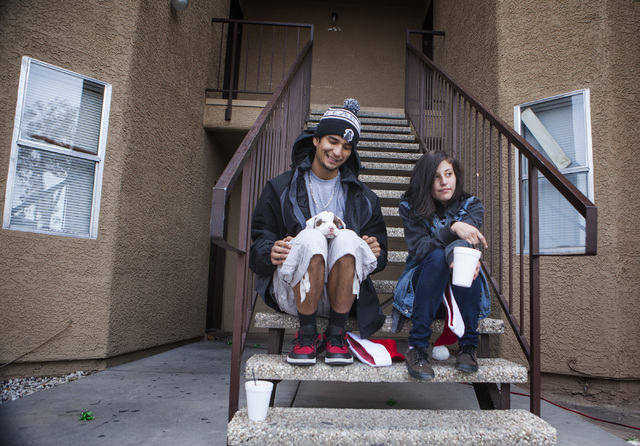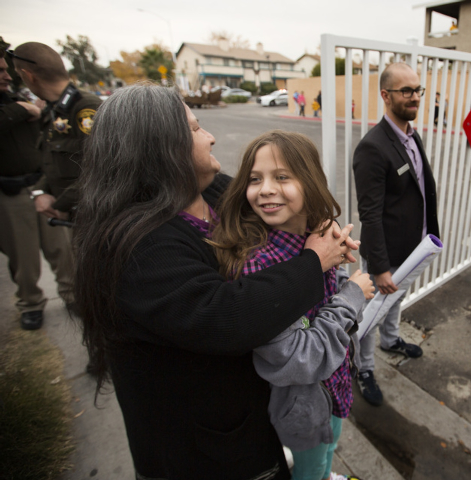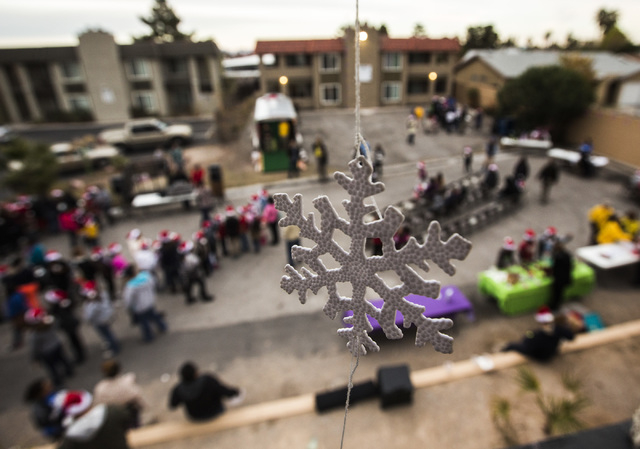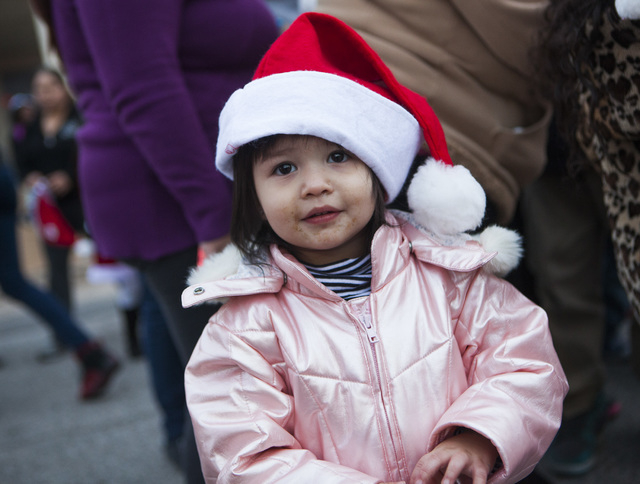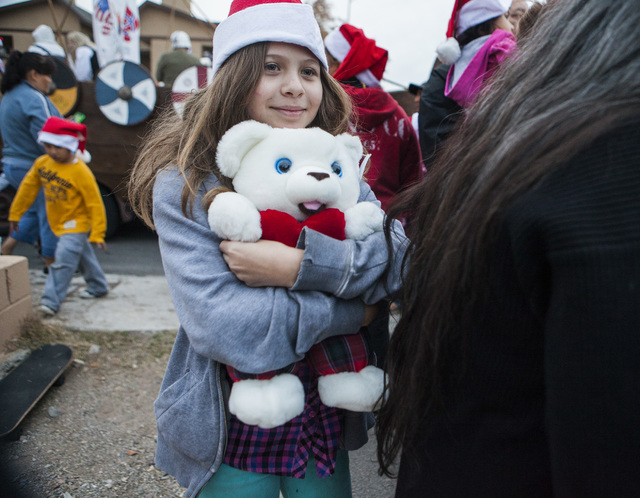 Sierra Oeste is no more.
Considered for years one of the most violent neighborhoods in Las Vegas, the tiny fourplex community in northwest Las Vegas has undergone a yearlong makeover that has already shown serious benefits for residents and police alike.
The roughly 300-unit neighborhood is bordered on the north by Lake Mead Boulevard and just west of Jones Boulevard. At approximately 0.03 square miles, for years its statistics for violent crime and illegal gunshots were among the valley's worst. Residents were notorious with Metro for their unwillingness to help with investigations.
But now that the initiative spearheaded by Las Vegas police and numerous community and faith groups is coming to a finish, things have changed immensely.
The once dark neighborhood is illuminated by dozens of high-voltage LED streetlights. The Las Vegas City Council voted unanimously to close Arpa Way — the neighborhood's eastern boundary — at Lake Mead, leaving Lirio Way as the only entrance and exit.
One security camera has been installed and three more are on the way after generous private donations. The cameras are the same type installed along the Strip in 2013, and Metro can monitor them 24-7.
Police say those changes have helped drastically reduce the crime numbers for the old Sierra Oeste.
Violent crime in the neighborhood plummeted by more than 75 percent, according to Capt. Chris Tomaino, supervisor of Metro's Northwest Area Command.
In the year before the coalition — November 2012 to November 2013 — those numbers were: 46 calls of gun violence, 134 domestic violence calls, 12 fights, four robberies.
"Cops don't have to spend as much time in here," Tomaino said.
The old Sierra Oeste used to be a regular stomping ground for Metro's gang unit, and residents were scared to walk outside.
"When I first moved here, every day was SWAT," Sheree Berrios said. "There was a lot of activity. Our kids weren't able to come outside and play."
Tomaino saw it firsthand.
"I spent a significant amount of time here 15 years ago running around as a detective," Tomaino said.
Now, current detectives tell him that they rarely go there. That allows Tomaino to better utilize his officers throughout the rest of the northwest valley.
Berrios and her husband, Tony Berrios, said that the neighborhood just has a quieter feel to it compared to when they moved in last fall as the Metro initiative kicked off. They watched drug dealers get arrested, but have seen those occurrences drop recently.
"There's not a lot of the nighttime dwellers," he said. "You don't see people trolling and creeping."
Since then they embraced the outreach, attending all the block parties, including the two that kicked off and marked the completion of the initiative. Seeing the results has made them believers, and they're sure crime will continue to drop.
"This is the way a community is supposed to be," Sheree Berrios said.
Residents' feelings toward cops, which used to be almost exclusively negative, has been a huge change, Metro Lt. John Pelletier said.
"Kids actually told the people they were with, 'When are the cops coming next?' " Pelletier said. "When the children in the area are that used to fear you and run and hide now ask for you to come back, you've done more than you ever thought you could accomplish."
Adults, too, have changed, Pelletier said. Those who used to avoid cops now step forward to report crime in the neighborhood or provide key details.
That has helped Metro arrest several repeat offenders in the area, Pelletier said.
Seeing the changes take hold in such a short period surprised even those who have been part of the initiative.
"To us, it's been exciting that we've been able to change a situation that's been so bleak," said Christian Schoyen, project director for philanthropic group Hometown Heroes United.
Grand celebrations marked the official beginning and ending of the initiative. Those were symbolic to all the ground work that has gone into the project for over the last year, Schoyen said.
Getting residents to trust the outreach workers and police was difficult at first, so Schoyen and a handful of others went door-to-door trying to figure out what major issues plagued the community.
On top of the lower crime, closing Arpa to major traffic has had an effect.
"It creates an environment where kids are more likely to go out and play because traffic speed is lower," Tomaino said. "It calms the neighborhood down."
Now it's much more common to see children riding bikes and skateboards, Tomaino said, and parents worry less.
Children also are a good gauge for what the neighborhood is called.
Schoyen said the children who grew up inside old Sierra Oeste's block walls only knew it by it's nickname — the "BGs," or "Baby Ghetto."
Making the community safer helped bring the neighborhood together, and residents knew they needed a formal way to show their new identity.
On top of cosmetic improvements, an official name change was in order.
So residents and homeowners took a vote. The new name? Desert Meadows.
But it was more than just a name change, Schoyen said.
"It's a brand new start."
Contact reporter Colton Lochhead at clochhead@reviewjournal.com or 702-383-4638. Find him on Twitter: @ColtonLochhead.