Silverstone Ranch golf course owners broke contract, judges rule
Updated September 22, 2023 - 7:06 pm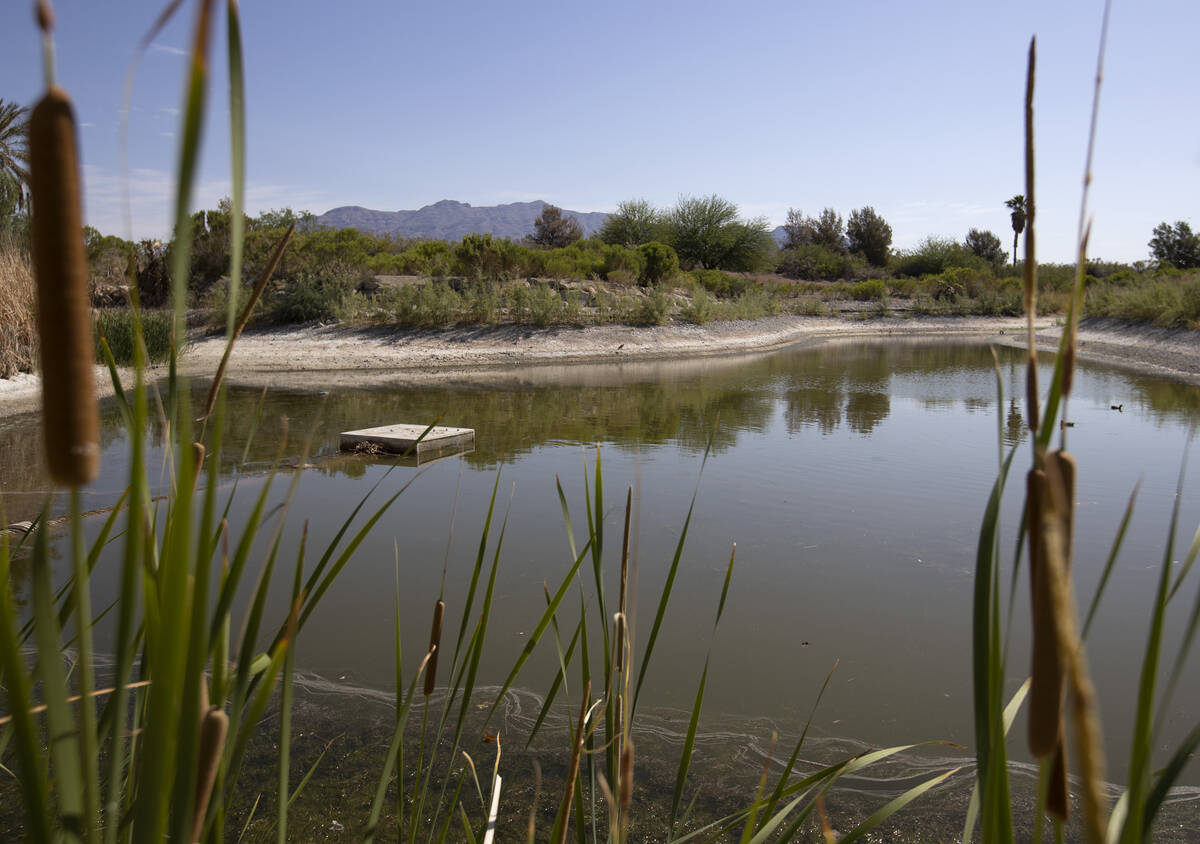 An arbitration panel has found that the owners of the Silverstone Ranch development's golf course are in breach of contractual obligations to maintain the course, which has been closed for eight years.
The 27-hole golf course adjacent to the northwest Las Vegas development has been entangled in litigation since it was shuttered in 2015. Desert Lifestyles LLC, based in California, purchased the course in September 2015 before closing it and turning off its water.
Three months later, Stoneridge Parkway LLC purchased the course and has since filed for bankruptcy.
An arbitration panel of three retired judges found that the water has not been restored to the golf course because Stoneridge has failed to pay an outstanding bill to the Las Vegas Valley Water District, even after the agency offered to reduce the company's debt from more than $1 million to about $60,400, according to documents filed in U.S. Bankruptcy court on Tuesday.
Due to a change in the water district's regulations in November 2021, the agency did not approve water usage for the golf course, according to the court filing.
Before the regulation change, Stoneridge could have had access to water at the golf course if it had paid the outstanding bill, the arbitrators found.
Arbitrators also found that Stoneridge "did not ever have the financial ability to maintain the course," according to the court filings.
Attorneys for Stoneridge did not immediately respond to a request for comment on Thursday afternoon.
In November 2021, suspected arsonists burned down the course's boarded-up clubhouse, destroying the building and causing an estimated $5 million worth of damage.
Months later, two minors were arrested on suspicion of second-degree arson, the fire department has said.
An agreement established in 2002 states that the golf course must be maintained and operational, unless 75 percent of Silverstone Ranch homeowners approve to terminate the agreement.
"Silverstone has established by a preponderance of the evidence that Stoneridge is in breach of its contractual obligations under the Agreement, and conversely, Stoneridge has failed to establish any of its affirmative defenses, and is not excused from the performance of the Agreement," according to the court filing.
Homeowners of the Silverstone Ranch Community Association were "thrilled" by the arbitrators' decision, their attorney Aviva Gordon told the Las Vegas Review-Journal on Thursday.
"It has taken a very long time and taken an extraordinary toll on the homeowners through this process," Gordon said.
Contact Katelyn Newberg at knewberg@reviewjournal.com or 702-383-0240. Review-Journal staff writer Ricardo Torres-Cortez contributed to this report.