Smoke, minor fire reported Friday morning at 2 Las Vegas Strip hotels
March 20, 2016 - 12:13 pm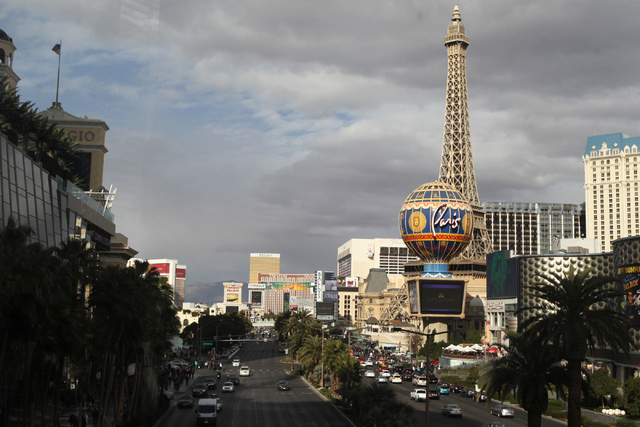 The Clark County Fire Department responded to two hotel fire alerts Friday morning on the Las Vegas Strip.
At 10:25 a.m., the department responded to a report of a fire at Treasure Island, 3300 Las Vegas Blvd. South.
Crews responded to a "high rise" level structural fire response by sending five engines, two trucks, three rescues, an emergency medical response coordinator, and two battalion chiefs. A second alarm was requested to assist based on initial reports. Smoke had been reported on the second floor, according to Deputy Fire Chief Jeff Buchanan.
Crews went to the second floor to the Señor Frogs restaurant, which was the origin of the smoke, he said. Crews determined that there was flame above the fryer in the restaurant, but the fire was already out upon arrival.
There was no fire extension. Crews worked with maintenance personnel to remove the smoke and the restaurant was evacuated, Buchanan said. The Southern Nevada Health Department was notified.
At 10:40 a.m., the department responded to the report of a second fire, this time at Paris Las Vegas, 3655 Las Vegas Blvd. South.
There were reports of light smoke coming from the spa and one smoke detector activation, Buchanan said. Upon arrival, crews found no fire and minimal smoke. No evacuations were reported.
Investigators were notified to respond and crews are still investigating the cause of the fire, he said.
No injuries were reported at either location.
Contact Raven Jackson at rjackson@reviewjournal.com or 702-383-0381. Follow her on Twitter: @ravenmjackson