Smoke prompts false alarm at McCarran airport
March 23, 2017 - 12:03 pm
Updated March 23, 2017 - 12:14 pm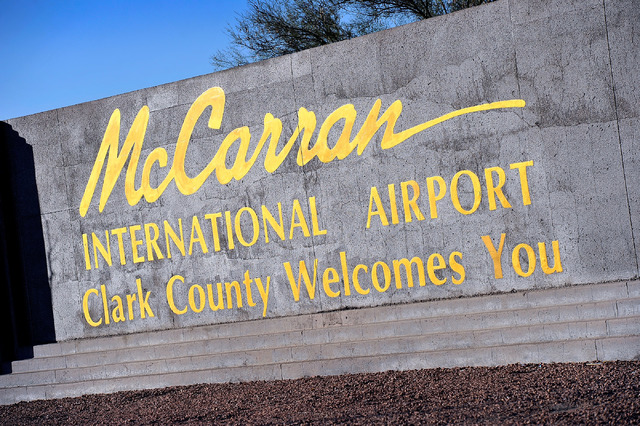 Smoking food at a McCarran International Airport restaurant tripped two smoke alarms, prompting an evacuation message Thursday morning.
Airport spokeswoman Christine Crews said the ventilation hood above the grill at 360° Gourmet Burrito, located near the B gates, was not working properly when the smoke set off the alarms about 8:26 a.m. The all-clear was called about 10 minutes later.
Whenever two nearby alarms are set off, it trips an evacuation message, Crews said. The message was played throughout Terminal 1. Airport staff used the intercom system at the same time to tell travelers the message was a false alarm.
Airport staff and nearby police on the floor quickly told travelers in the area the announcement was a false alarm. No flights were affected.
Contact Blake Apgar at bapgar@reviewjournal.com or 702-387-5298. Follow @blakeapgar on Twitter.