Southbound lanes of I-15 reopen after fuel spill near Lamb Boulevard
Updated April 13, 2017 - 11:22 am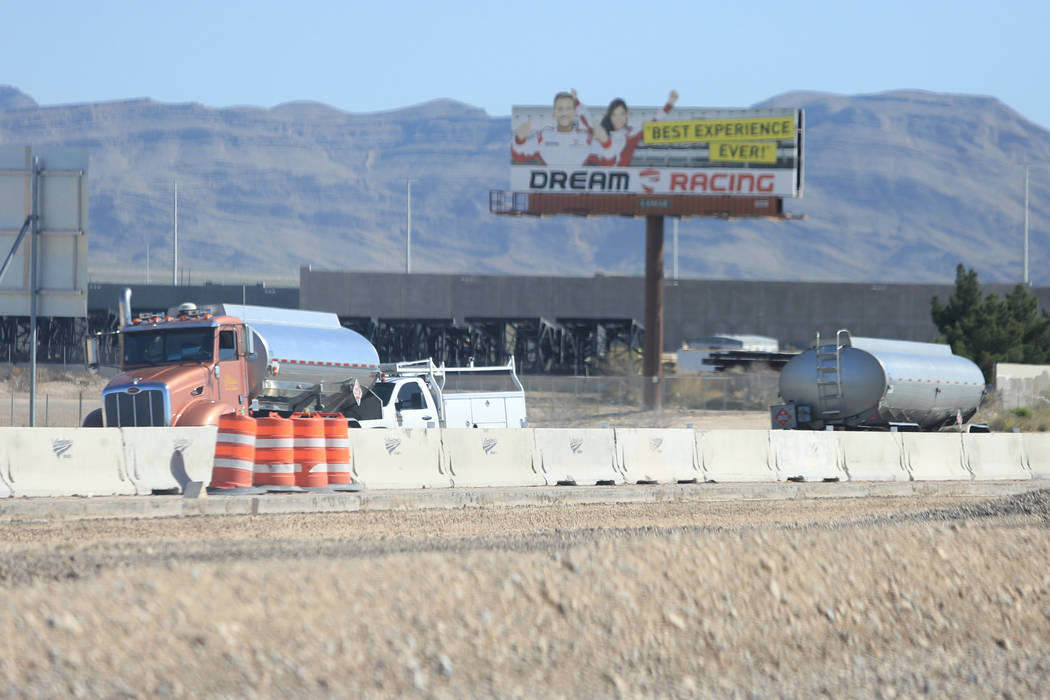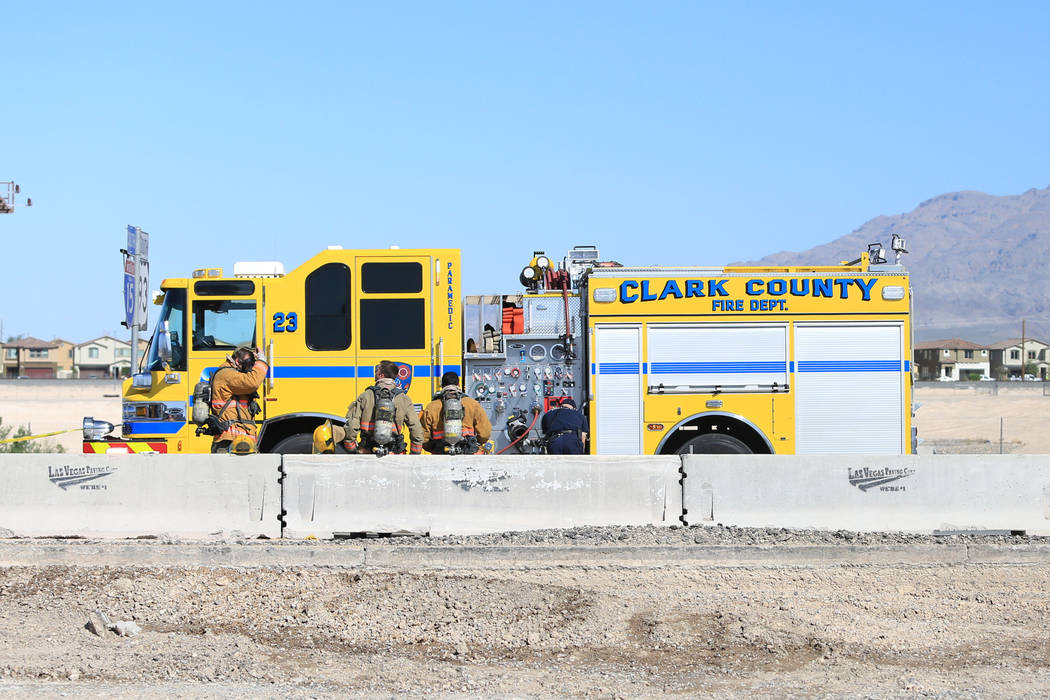 Interstate 15 is open after a fuel spill caused the closure of southbound lanes Thursday morning near Lamb Boulevard, according to the Nevada Highway Patrol.
A truck hauling 2,700 gallons of premium grade gasoline started to leak when the truck hit some road debris, trooper Jason Buratczuk said. The debris punctured a rear tire, and about 700 gallons of gas spilled into the dirt next to the road. Gas was not spilled on the roadway, Buratczuk said.
According to the Highway Patrol, the truck was not involved in a crash, and the driver will not be cited.
The Clark County Fire Department's hazardous materials team responded to the scene, Buratczuk said. Cleanup crews arrived and determined that most of the fuel seeped into the soil. Buratczuk said a permit to dig up the soil will need to be obtained, and cleanup is expected Monday or Tuesday,
Contact Lawren Linehan at llinehan@reviewjournal.com or 702-383-0381. Follow @lawrenlinehan on Twitter.