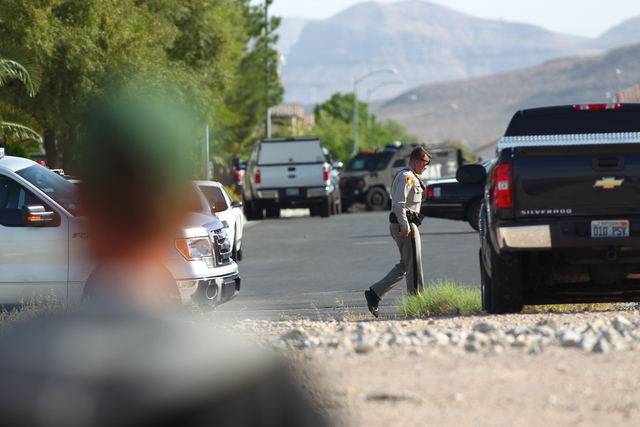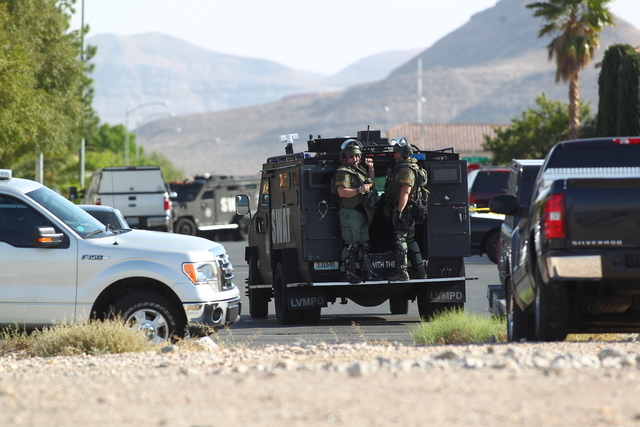 Las Vegas police evacuated residences in the southwest valley during a standoff that lasted about five hours Tuesday night.
A Metro SWAT team was called to the 5100 block of Pipestone Pass Street, near the intersection of West Reno Avenue and South Fort Apache Boulevard, about 3:15 p.m., according to a department news release.
Agustin Baranda, 38, was taken into custody shortly after 8 p.m., and will face charges related to a sexual assault investigation, the department said.
Baranda was transported to an area hospital to be treated for bites from a police dog, police said.
A booking photo for Baranda was not available, and police said additional details would not be released Tuesday night.
Contact Chris Kudialis at ckudialis@reviewjournal.com or 702-383-0283. Find him on Twitter: @kudialisrj