State board hears Clark County, union labor dispute
September 14, 2015 - 6:50 pm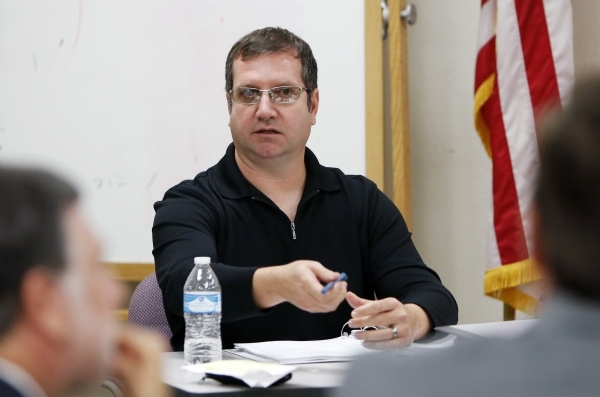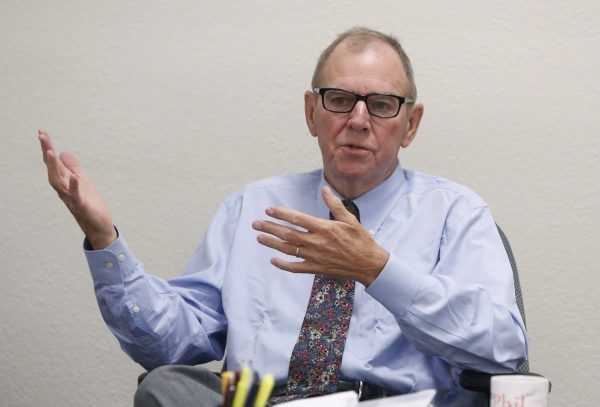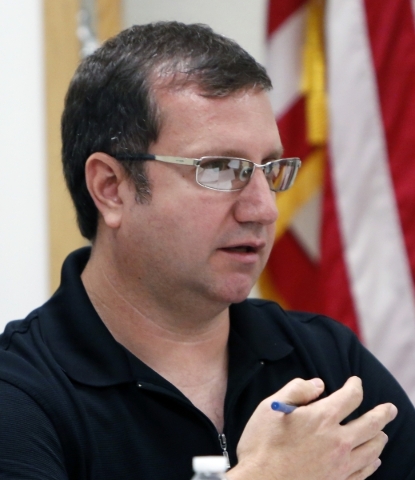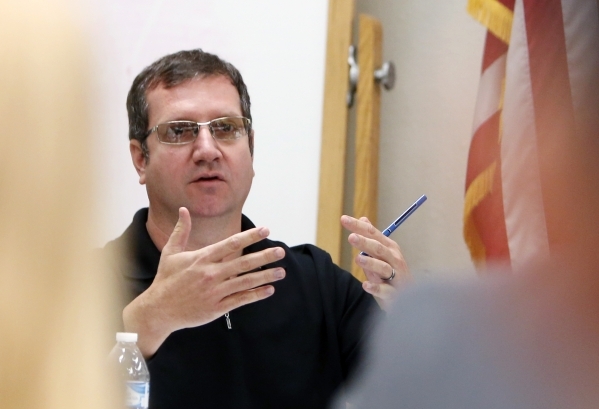 Clark County and its largest union have to wait until at least November to end their labor dispute.
The county and Service Employees International Union Local 1107 made arguments on Monday before the state's Local Government Employee-Management Relations Board. The board is expected to decide the case in November after both sides file final briefs. The union represents more than 4,000 county employees.
At the heart of the matter is whether Clark County properly implemented Senate Bill 241, a new state law that took effect June 1. Shortly after, the county ordered union president Martin Bassick to return to his county public works job, saying it could not give paid union leave without concessions.
In opening comments, SEIU attorney Michael Urban cast the county's actions as a unilateral move despite following the written terms of a contract that expired in 2013.
"However, when that bill passed, the county, without bargaining, unilaterally sends a letter saying Mr. Bassick has to go back to work," Urban said. "…Raises are stopped."
The county froze salary increases for county employees affiliated with the SEIU. The county cited the new law's requirements to do so for contracts that have expired.
Whitney Selert, an attorney representing the county, said there was no room to bargain because of the expired agreement between the county and union.
"The parties cannot bargain themselves out from under a clear and unambiguous requirement of the law," he said.
Those hit directly by frozen raises were those with a hiring date that fell between June and late August, when the two sides reached a contract through arbitration. Merit pay increases, which come on an employee's anniversary, would have gone to about 274 county employees each month had a contract been in place during the summer, according to county figures.
The county and SEIU's contract expired in 2013, the same year both parties started negotiating for a new deal. They declared an impasse in 2014. In July, both sides argued their case before an arbitrator, who sided with the county. The arbitrator, who issued an award in late August, said it's appropriate to eliminate longevity pay for future hires.
With the arbitrator's award in place, Bassick was allowed to return to union work full-time while collecting his county salary. That's because the elimination of longevity pay for future employees is considered a concession that covers those costs, along with the costs of other union officials who do SEIU work on a more low-key basis.
That move to eliminate longevity pay doesn't impact current employees, which includes those who haven't yet completed the eight-year eligibility period.
But there are unsettled questions, because employees who missed merit and longevity increases on their anniversary date cannot retroactively get them. But with a new contract in place, they'll get other raises, including cost-of-living salary increases that the arbitrator awarded for 2014 and 2015.
Contact Ben Botkin at bbotkin@reviewjournal.com or 702-387-2904. Follow @BenBotkin1 on Twitter.