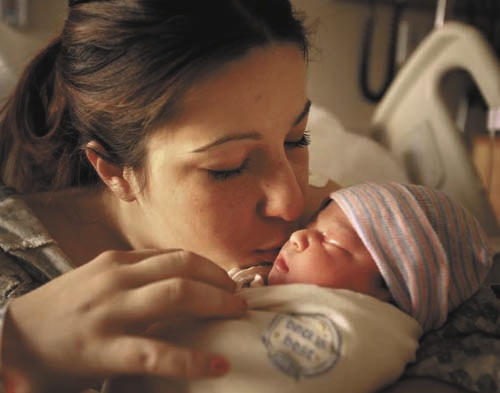 CARSON CITY – Nevada's population is expected to continue growing the old-fashioned way – more children – rather than migration from other states and countries, according to a report released Friday.
New population estimates by state Demographer Jeff Hardcastle show Nevada's 2012 population has reached 2,750,285, a 1 percent yearly increase, and will climb to 3,043,607 in 2020 and 3,388,269 in 2030.
While more than 10,000 people left Nevada in the past two years, that was offset by nearly 40,000 births, he said.
For at least the past three decades, Nevada has been the fastest-growing state in the union, but Hardcastle is projecting more modest growth, of 0.8 percent to 1.3 percent a year, for the next 20 years. That is more in line with the national growth rate of about 1 percent yearly throughout the past decade.
Hardcastle's report showed 80 percent of the population increase in the 1990s, and 74 percent in the 2000s, came through domestic and foreign migration.
"It is going to be shifting more toward babies and a natural increase," Hardcastle said on Monday. "There will be some in-migration, but not like the '90s and early part of the last decade when we were showing 50,000 (migrants) a year."
Amanda Powell, associate vice president of communications at Sunrise Hospital, said their 72-bed maternity unit was so busy Monday even the director of nursing had to help out.
Many new Nevadans, Hardcastle added, are children of Hispanics who migrated here in the 1980s and 1990s and who have reached adulthood.
Hispanics have the highest birth rate across all demographics in the United States.
The Pew Research Center in 2010 said Hispanic women average 2.4 births; white and Asian, 1.8; and blacks, 2.1.
He released the new projections during a hearing of the state Economic Forum, a group of five business leaders who determine tax revenues available to state government. Gov. Brian Sandoval is bound by those estimates in preparing the budget for legislative consideration.
Because of changes in the law, Hardcastle plans to release estimates every October and March.
The new estimates include only county, not city, populations.
Clark County, now home to 1,988,492 residents, should pass the 2 million mark in 2013. The county was expected to top that mark in 2006, but the U.S. Census' official count in 2010 debunked that estimate. In 2031, the county population should be 2,436,276.
Elko County, the center of the Nevada's gold mining industry, is expected to be the fastest-growing county in the state with an average of more than 4 percent annual growth over the next four years.
Elko County has 52,790 residents, ranking it fourth behind Clark County, Washoe County and Carson City.
In 2031, Elko County is predicted to have 74,183 residents, Nye County 64,903, and Carson City 60,106.
Washoe County will remain the state's second-largest county, with annual increases just under 1 percent. Its current population of 422,994 is expected to jump to 501,302 in 2031.
In his report, Hardcastle and the College of Business at the University of Nevada, Reno, also prepared job growth estimates.
They expect 65,173 additional jobs in the accommodations and food services area, 38,641 in health care and social assistance, 28,298 in administrative and waste serves, 16,504 in retail trade and 14,074 in professional and technical services.
Contact reporter Ed Vogel at evogel@reviewjournal.com or 775-687-3901.
By the numbers
• 28,491: increase of Nevadans in 2012 from 2011.
• 72.4: percent of the state population is expected to live in Clark County in 2031, compared with the current 72.3 percent.
• 422,994: people live in Washoe in 2012, the second largest county in Nevada
• 3,388,269: expected Nevada population in 2030.
• 2031: the year Clark County's population is expected to pass the 2 million mark.