State revokes licenses of Las Vegas limo company
October 31, 2014 - 4:56 pm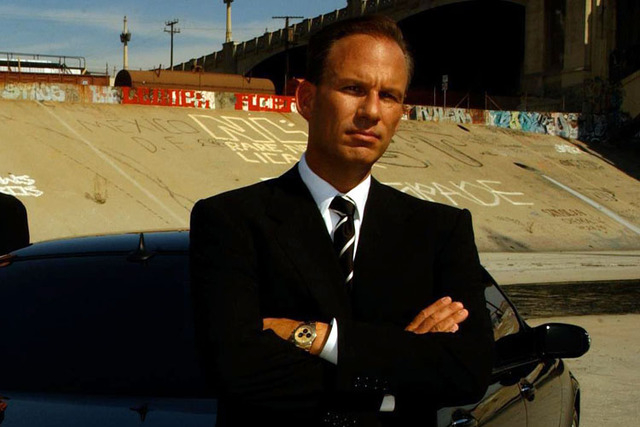 STATE YANKS LIMO COMPANY'S LICENSES, OUSTING 60 WORKERS
The Nevada Transportation Authority has revoked two operating certificates for CLS Transportation, throwing 60 employees out of work.
The company, which operated in Southern Nevada as United Car Service of Las Vegas, was run by CEO Charles Horky, who in September agreed to plead guilty to a multimillion-dollar racketeering conspiracy involving fraud, prostitution and drug trafficking.
Transportation Authority Chairman Andrew MacKay, who conducted an investigation and hearing and ultimately recommended the license revocation instead of a suspension, said it was one of the hardest decisions he has made as chairman of the state agency that regulates limousines and buses.
License revocations are rare by the authority. MacKay said he could only recollect a handful since taking over as chairman of the authority board in 2007.
CLS employees filled the authority's Las Vegas hearing room hoping that the three-member board would opt for a suspension since Las Vegas-based Proper Transportation had offered to buy the company.
"The authority finds the public safety and driver safety would be compromised by allowing further operations under these two certificates, irrespective of any sale and transfer of the certificates," MacKay said in his order, which was unanimously approved.
"Revocation is the only adequate and appropriate remedy — the only remedy which will achieve a punitive and deterrent effect commensurate to the authority's obligation to promote and protect the safety of the traveling public."
MacKay noted that if the company were sold to another entity, Horky would have been able to pay off most of his fines and expenses, greatly reducing the punishment of his actions. Revoking the certificates greatly devalues the company.
But the downside is that the company's employees are out of work.
CLS has operated on the Strip for two decades. In addition to Horky, office manager Kimberly Flores and accountant and financial adviser Archie Granata each pleaded guilty to one felony count of conspiracy to conduct or participate in an enterprise engaged in racketeering activity.
Some of Horky's limousine drivers were charged in four separate indictments with trafficking in cocaine, methamphetamine and Ecstasy.
The FBI uncovered the conspiracy with the help of months of court-approved wiretaps that, among other things, provided details of a prostitution ring authorities said Horky ran.
RICHARD N. VELOTTA/LAS VEGAS REVIEW-JOURNAL