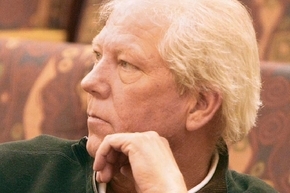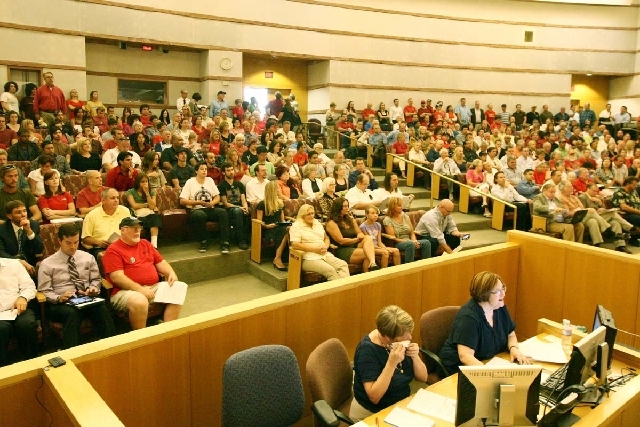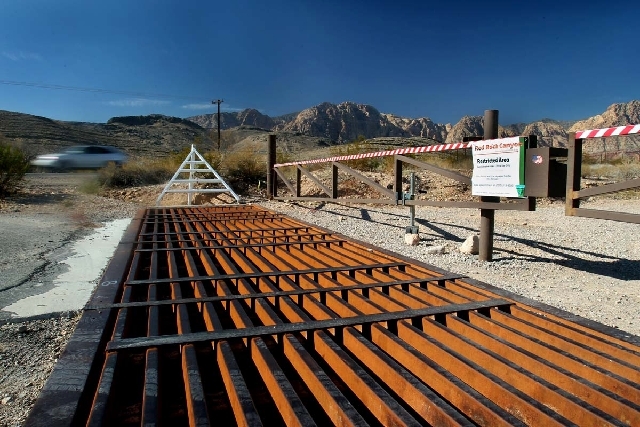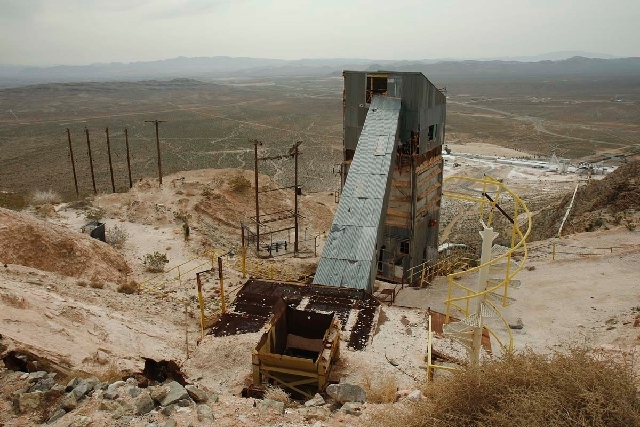 CARSON CITY — The state Board of Examiners on Tuesday agreed to pay $920,000 to settle a dispute over a 2003 law that sought to protect lands near Red Rock Canyon.
The payment, approved by Gov. Brian Sandoval and Attorney General Catherine Cortez Masto, brings to a close the legal battle over Senate Bill 358 from the 2003 legislative session that sought to protect the area from development.
The money will pay attorneys fees and costs to Gypsum Resources and developer Jim Rhodes, who has fought over the years to build homes on 2,600 acres of land atop Blue Diamond Hill.
Failing to approve the proposed settlement could mean the state would end up having to pay even more, the board was told.
"It sounds like we're in a box here," Sandoval said before voting to accept the settlement.
The law, sought by then-state Sen. Dina Titus, was found unconstitutional by the Nevada Supreme Court in January of this year. The court ruling was a victory for Rhodes in his fight to develop his property.
Rhodes has expressed an interest in a land swap with the federal government, however, to protect the property from development. The Clark County Commission passed a resolution in support of such a swap in January 2013.
Ron Krater, a planner representing Rhodes and Gypsum Resources, said the land exchange process with the U.S. Bureau of Land Management is moving forward.
"We're perhaps three or four months into that study," he said. "It's a collaborative effort. We're encouraged by the effort all the parties involved are putting into it."
Krater said he is hopeful there will be some results by the spring of 2014.
The state had defended the 2003 legislation in U.S. District Court and on up to the 9th U.S. Circuit Court of Appeals. But when the Nevada Supreme Court ruled it unconstitutional, the state ended its case, said Senior Deputy Attorney General Bryan Stockton.
When Rhodes bought the land and a gypsum mine on the site in 2003, state lawmakers, led by Titus, now a member of Congress, moved quickly to prevent him from seeking a zoning change. It was, and still is, zoned for rural use, which restricts development to up to 1,500 homes. Rhodes wanted a zoning change that would allow him to build up to 4,700 homes.
But the law specifically targeted Clark County, and the Red Rock area in particular, and the court ruled it violated a provision of the Nevada Constitution that prohibits the Legislature from passing local laws that regulate county business.
Clark County had earlier settled its case with Rhodes without paying any attorneys fees.
Contact Capital Bureau reporter Sean Whaley at swhaley@reviewjournal.com or 775-687-3900.