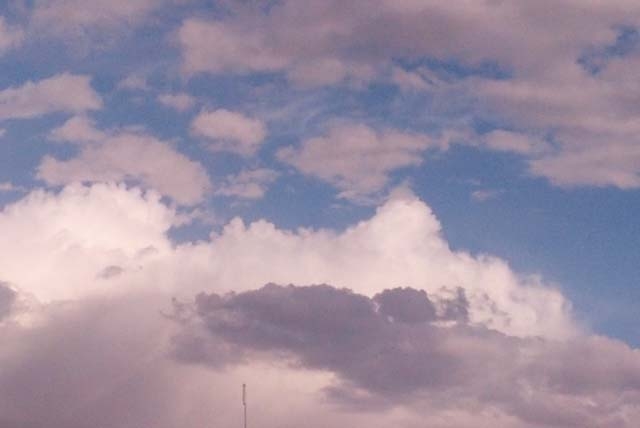 April showers bring May flowers.
But when stormy weather strikes in May, as it did Tuesday, what you get is hail. And even snow.
According to the National Weather Service, a storm cell rolled in from the west, dropping a bit of snow on Mount Charleston, as well as pea-sized hail in parts of the west valley.
The storm is expected to move out by Wednesday evening, with a second, smaller storm passing through on Thursday. On-and-off showers will continue through Thursday, with temperatures continuing to stay slightly below average until the weekend. Tuesday's high reached 72 degrees, with a low of 58 degrees, according to the weather service.
Things will start heating up next week. The weather service expects Tuesday to be the first 100-degree day of the year for Las Vegas.
Contact reporter Colton Lochhead at clochhead@reviewjournal.com or 702-383-0264.