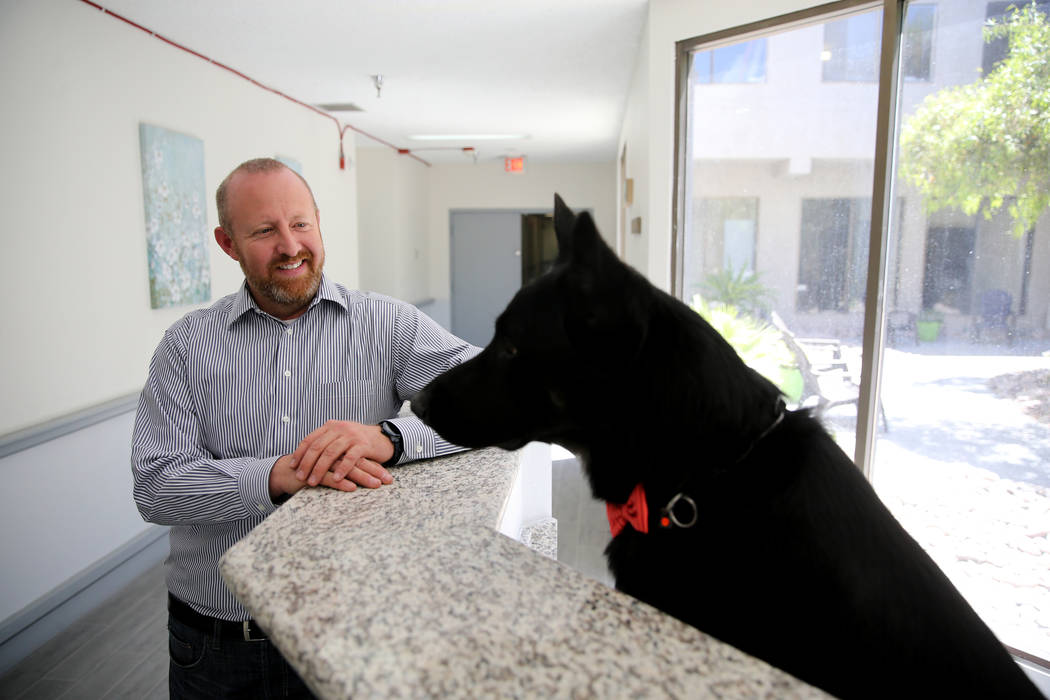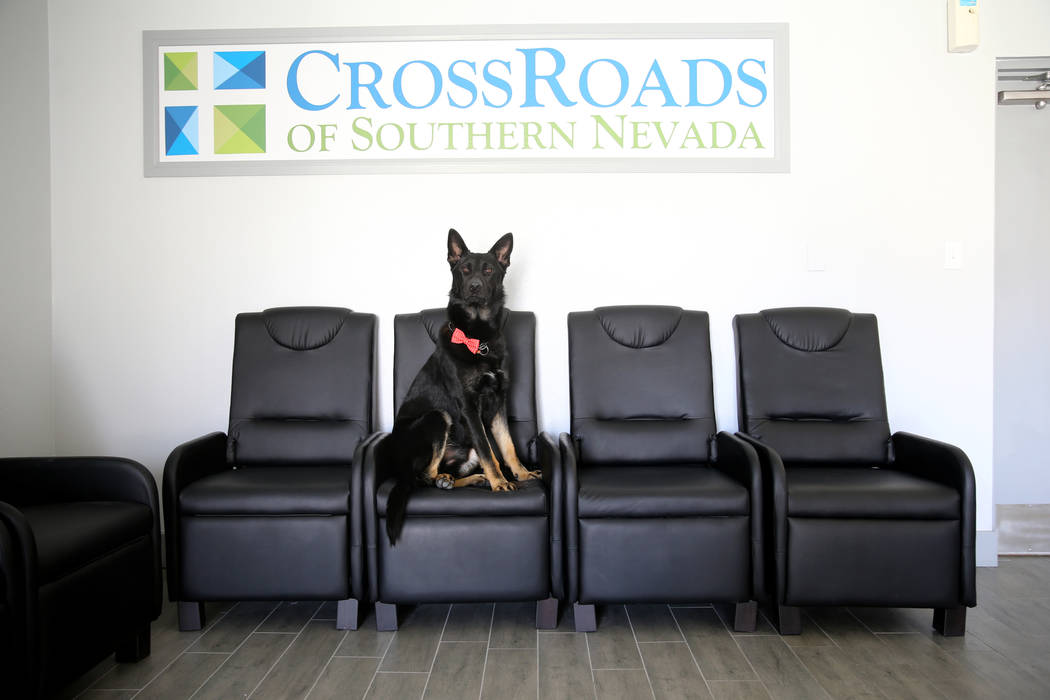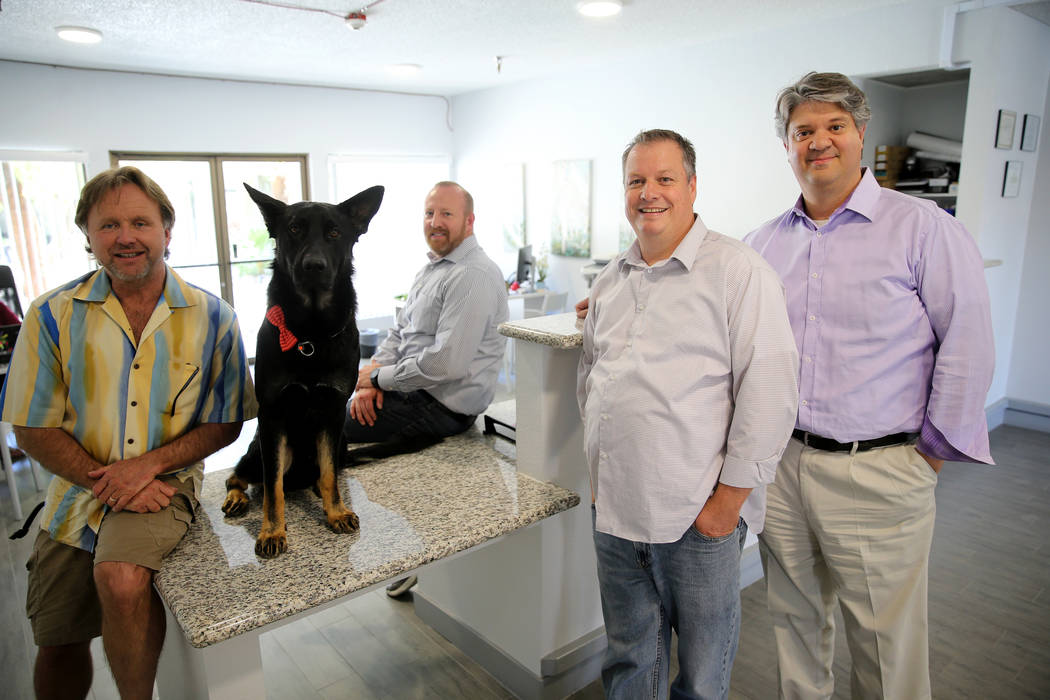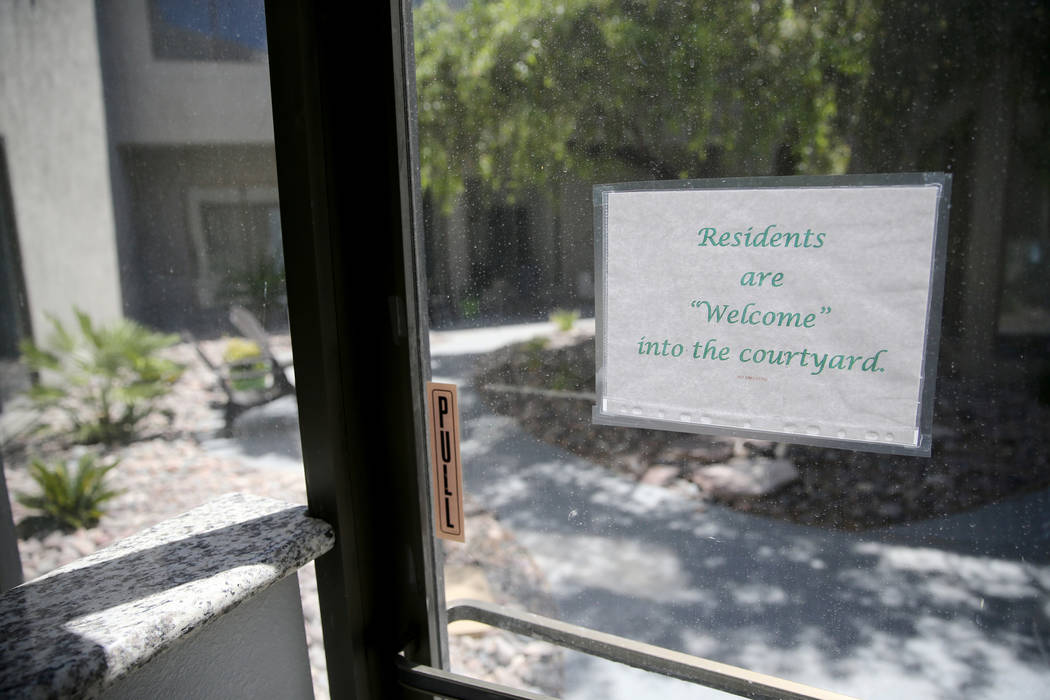 A new for-profit center that aims to address a critical need in Clark County — helping those struggling with substance abuse to get clean and stay sober — is facing questions about its business model even before it opens its doors.
CrossRoads of Southern Nevada, which plans to open by mid-July at 2121 W. Charleston Blvd., intends within 60 days to offer clients medical detoxification and short-term housing while they receive services such as connections to employment and education, life skills training and therapy.
But with only a few weeks remaining until the facility's "soft opening," CrossRoads does not have a medical detoxification license from the state. It has signed no contracts with insurers and has yet to be designated as a drop-off destination for first responders by the Southern Nevada Health District.
Jeff Iverson, the treatment center's founder, acknowledges there is lots of work to be done.
"I don't have any contracts in place. I don't have any deal with the city. I don't have any deal with the county. I don't have any deal with the state," he said.
But he said he remains confident the center will ramp up quickly from its initial offerings of housing and referral services to provide a full suite of recovery care.
"Our goal is to get these people detoxed and stabilized and then really identify how do we help them achieve self-sufficiency, which means permanent housing and employment," said Iverson, who conquered a methampetamine addiction 12 years ago and went on to found the nonprofit Freedom House sober living facilities in the Las Vegas Valley.
"We want to work with these people from their initial crisis phase all the way through these different steps in our continuum."
Seeking profit in the middle
Iverson said CrossRoads will attempt to find profitable ground somewhere between the valley's high-end residential addiction recovery centers and the often destitute clientele served by the nonprofit WestCare.
He said CrossRoads will initially rely on about $2 million raised from a group of investors, but is in talks with insurers and will target "funds available out there for assisting the population we're talking about."
Clark County assistant manager Kevin Schiller, who helped develop a similar transitional housing program in Washoe County before joining Clark County, has met with CrossRoads staff to share his expertise.
He said he believes Iverson's model can work, but it will take maximization of every dollar received from insurers and any public money he can tap to succeed.
CrossRoads CEO Kevin Morss said he has had one conversation with a Southern Nevada Health District representative about becoming a designated drop-off location for first responders, which requires the detox facility to be open around the clock and accept anyone, regardless of ability to pay. It would be only the second non-hospital facility to receive the designation, joining WestCare, said John Hammond, the health district's EMS and trauma systems manager.
The designation does not trigger any public funding, but Iverson said he wants CrossRoads to take on the responsibility because it's the right thing to do. "It's a gamble we're willing to take."
But he also gave conflicting signals about the type of clients the center hopes to attract.
He said that he'd like to take anyone, insured or not, but added that he's running a business and "it's got to be sustainable."
"If I tell you I'm going to take care of people that don't have coverage, I'm opening a door for disaster," he said.
Assumptions questioned
Dr. Lesley Dickson, a longtime Las Vegas psychiatrist who is also the executive director of the Nevada Psychiatric Association and medical director for the Center for Behavioral Health, said CrossRoads' leaders may be well-intentioned but naive to the high costs of providing treatment to the mentally ill.
"People think there's money in it, so they're opening facilities," said Dickson, who also serves on the Southern Nevada Adult Mental Health Coalition. "It really makes me nervous to think they're privately funded. What, are they going to be open for two months and then find out how expensive it really is and be gone?"
Dickson and representatives at WestCare say the problem is that many people with substance abuse issues don't have the ability to pay. Some are uninsured and ineligible for Medicaid, or they just don't want to sign up for public insurance. Others don't have income or family to help pay for treatment or are subsisting on tiny Social Security or disability checks.
That has created a two-tier system where high-end facilities like Solutions Recovery and Desert Hope Treatment Center, both in Las Vegas, treat the well-to-do, while WestCare relies mainly on public funding to treat the uninsured or underfunded.
"You end up with this split where one group will take care of people who have income to work with, which includes insurance, and then you have things like WestCare which takes care of people primarily without those things," Dickson said.
WestCare, which threatened to close its Las Vegas triage center in May before obtaining new money from the state of Nevada, Clark County and area hospitals, said at the time that nearly of half of its care goes uncompensated.
"(CrossRoads) will run into the same issues and same difficulties we experience," said Frank Reagan, director of crisis services at WestCare's detox center and chairman of the Southern Nevada Adult Mental Health Coalition since 2010.
Despite such skeptics, Iverson said he expects CrossRoads to receive state approval to offer medical detoxification by the end of July — though it has not yet submitted all the required paperwork, according to Division of Public and Behavioral Health Administrator Julie Kotchevar — and ultimately be approved as a drop-off location for first responders.
"We have everything in place that we need to have in place to launch this successfully," he said, gesturing around the fully renovated center and its fresh coat of paint. "Sometimes, a soft opening is what prepares you for the bigger picture."
Contact Jessie Bekker at jbekker@reviewjournal.com or 702-380-4563. Follow @jessiebekks on Twitter.