Summerlin Hospital TB lawsuit may proceed as class action, judge rules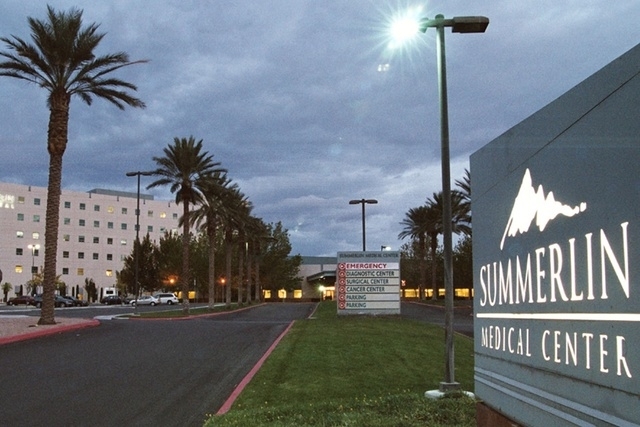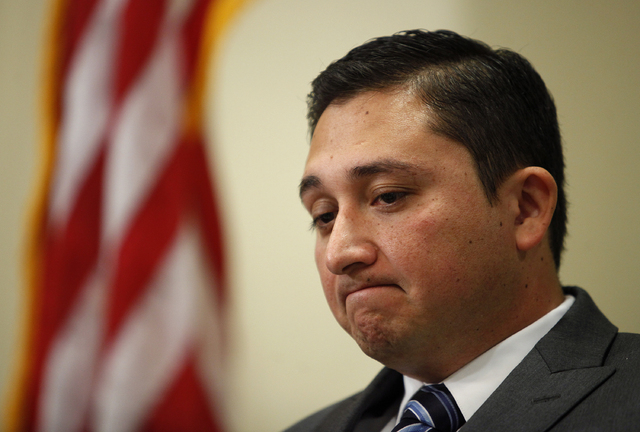 A lawsuit that centers on a deadly 2013 tuberculosis outbreak at Summerlin Hospital Medical Center may proceed as a class action, a judge ruled this week, but he has not determined which potential plaintiffs may join the case.
District Judge Kenneth Cory heard extensive arguments on the subject Wednesday before granting a motion for class certification. He plans to issue a written order.
Attorney John Cotton, who represents the hospital, argued that plaintiffs should be required to file separate lawsuits, rather than one joint case.
"There is no commonality or typicality among any of these people," he told the judge.
A class action is a lawsuit brought by one or more plaintiffs on behalf of a larger group, or "class," of plaintiffs with common issues. It is considered a more efficient way of handling cases involving large numbers of people who have suffered the same or similar injuries.
Attorneys for plaintiffs in the tuber­culosis case say 214 people already have retained them, but Cotton expressed skepticism about that number.
"I'm happy to take the risk that there aren't 214 lawsuits that are going to be filed against my client," he said.
According to FindLaw's website, every person who would be affected by the court's decision in a class action is entitled to notice that the action has started.
Cotton asked Cory to consider the "damage to a fine institution's reputation" that would be caused by putting out such a notice in the case against Summer­lin Hospital.
The Southern Nevada Health District already notified more than 1,100 people, including 142 infants, that they needed to be evaluated for possible exposure to TB in connection with the outbreak. Cory asked about the possibility of limiting notice in the class action to that group.
Cory, who noted that the case involves medical professionals who are trying to make a living by helping other people, also expressed a desire to narrow the size of the potential class.
"Can we protect such defendants from incurring unnecessary expenses to defend themselves?" he asked.
The judge said he knows those costs will be passed on to consumers.
Vanessa White, 25, was admitted to Summerlin Hospital on May 9, 2013, and has been identified as the source of the TB outbreak. She gave birth to twin daughters on May 11, 2013.
White and both of her infants, who spent time in the hospital's neonatal intensive care unit, later died. Her husband, Ruben, has filed a separate medical malpractice lawsuit against Summerlin Hospital.
The class action lawsuit accuses the hospital of negligence and a lack of oversight for failing to screen patients, maintain proper infection controls or adequately respond once officials there were notified that a former patient had died from TB.
Valley Health System, which runs the hospital, has insisted the facility did what it should have.
Of the 977 noninfants who were told they needed to be evaluated, 735 tested negative, according to a December 2013 report from the health district. Two had an active form of TB, and 59 had a latent form. The remainder had incomplete evaluations.
The district indicated in the report that evaluations for many infants remained incomplete. Seven infants were on preventive treatment at the time.
Attorneys representing plaintiffs in the class action case said three infants since have tested positive.
"The NICU babies continue to test positive to this day," Louisiana attorney Anthony Irpino said.
Irpino argued that potential plaintiffs in the class action include those who feared exposure to TB, but Cotton argued that only those with active or latent cases have a claim. He said he intends to ask the Nevada Supreme Court to rule on that issue before the case proceeds to trial.
Cory previously ruled that employees are barred under workers' compensation laws from bringing personal injury claims against the hospital in connection with the TB outbreak.
Contact reporter Carri Geer Thevenot at cgeer@reviewjournal.com or 702-384-8710. Find her on Twitter: @CarriGeer