Summerlin residents put finishing touches on floats for annual parade
Updated July 3, 2017 - 12:59 am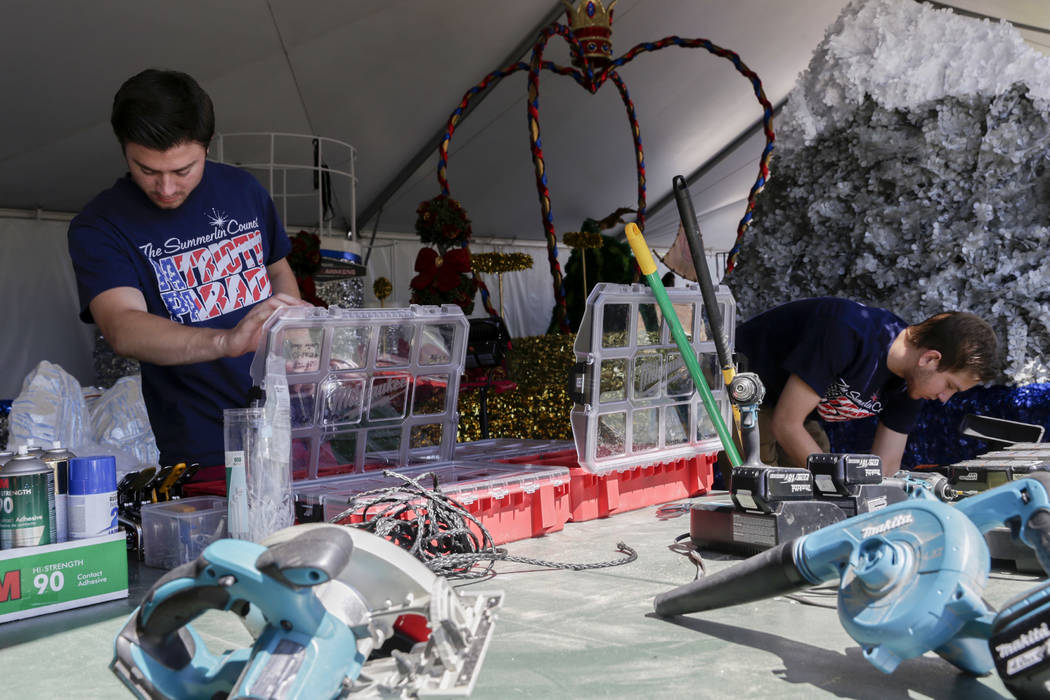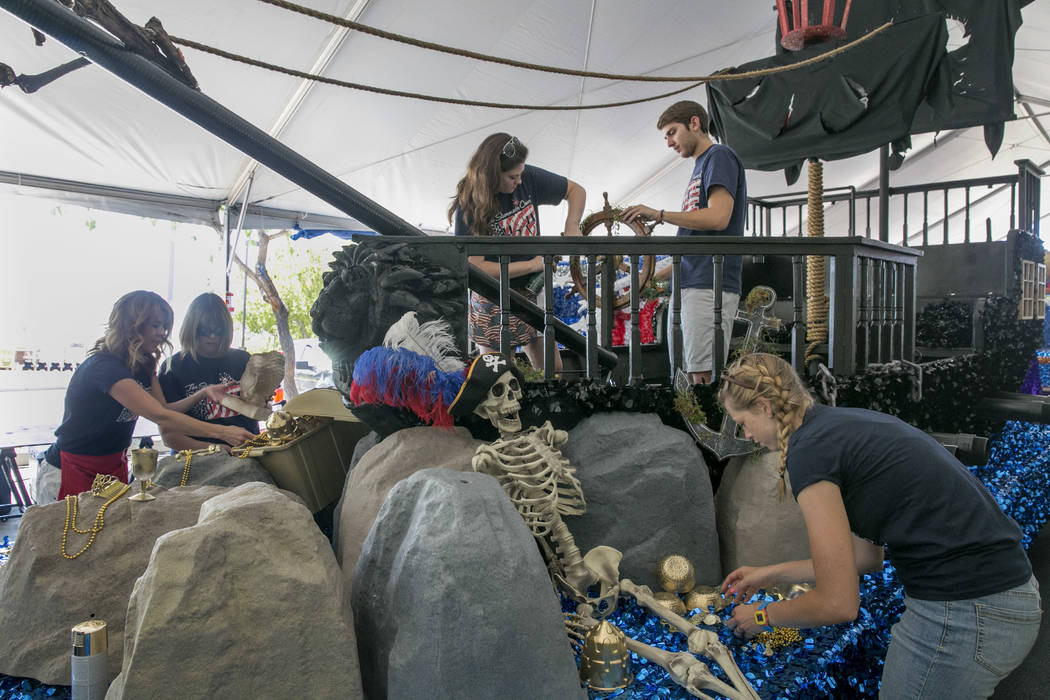 When Melissa Warren first got involved with the Summerlin Council Patriotic Parade in 1995, it consisted of bikes decorated with paper streamers, dressed-up neighborhood kids and volunteers tossing out candy.
"It really started as a homespun event and has grown up with the community," Warren said at Trails Park on Friday, as volunteers put the finishing touches on the floats. "It turned into this."
She's talking about the 20 floats, marching bands, fire engines, inflatables, 2,500 participants and an estimated 35,000 spectators in the valley's largest Fourth of July parade.
The patriotic celebration starts at 9 a.m. Tuesday at the corner of Hillpointe Road and Hills Center Drive in The Trails village of Summerlin and ends near the corner of Trailwood Drive and Spring Gate Lane. This year, the council will offer a free shuttle, running every 30 minutes, from 7 a.m. to noon to take people from downtown Summerlin to the parade site.
More than 16,000 cubic feet of helium will be used for the more than 25 giant inflatables, as well as "A Salute to the Military" float featuring the service men and women from Nellis Air Force Base, the Danza Del Carrizo Native American performing group and the Spring Valley and Las Vegas high school marching bands. Each float is sponsored by a local company, and the parade has been in planning for the last three months, Warren said.
On Friday, Cole Willson moved around from float to float, applying floral sheets to a "Frozen" themed float and drilling a sign with the words "City of Las Vegas" in red glitter to either side.
"That's pretty good," he said.
The rows of floats included the Disney movie "Moana's Ocean Journey," with four Kiddie Pools that would show the parade's first water feature. The "Ferris Bueller's Day Off" float, in which a local teen will perform the song "Twist and Shout."
A couple floats down, 23-year-old Mikaela Felton wrapped gold beads around a fake skeleton on the "Pirates of the Caribbean" float.
"I got the booty!" Felton said as she spread out the fake gold coins on either side of the float.
Feet away, a new float sat. On it sat an approximately 10-feet-long white and red dress with a ladder inside. During the parade, one of the performers will stand there, wearing the dress, said Kelly Cawood, spokeswoman for the Summerlin Council. As the rest of the volunteers decorated the floats, she smiled.
"We just do whatever and see how it looks," she said. "And usually, it looks pretty darn good."
Contact Briana Erickson at berickson@reviewjournal.com or 702-387-5244. Follow @brianarerick on Twitter.