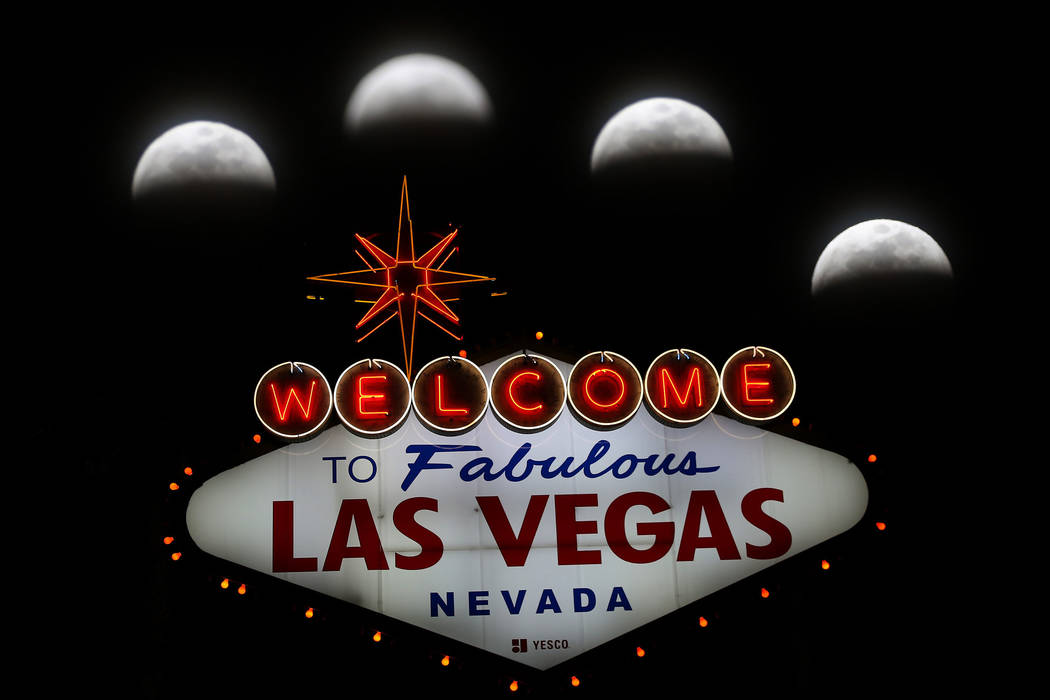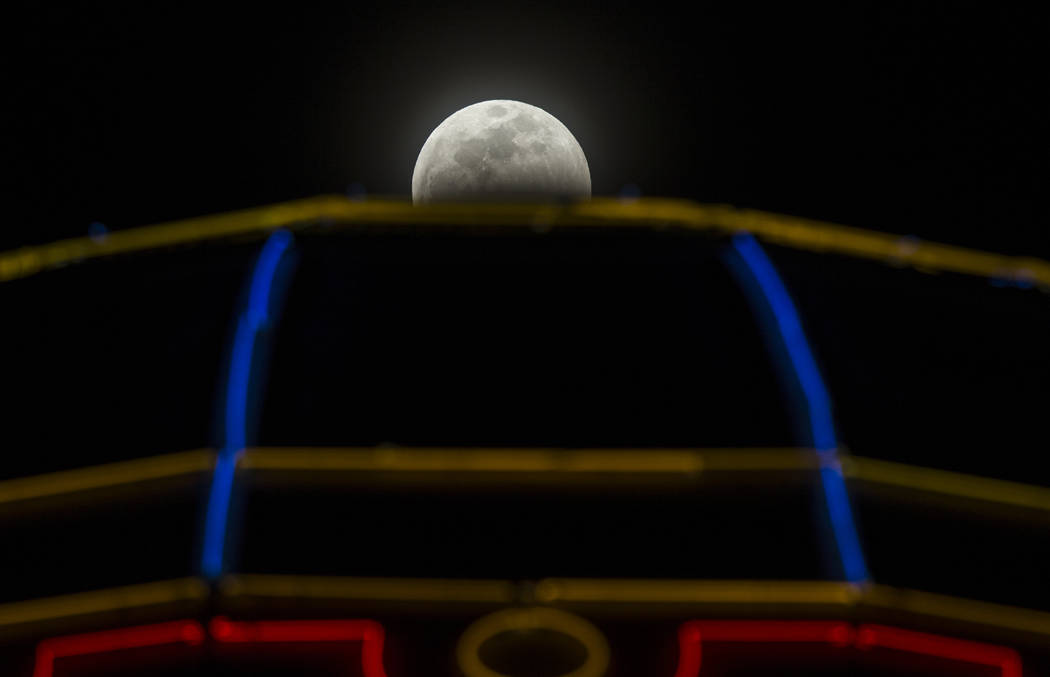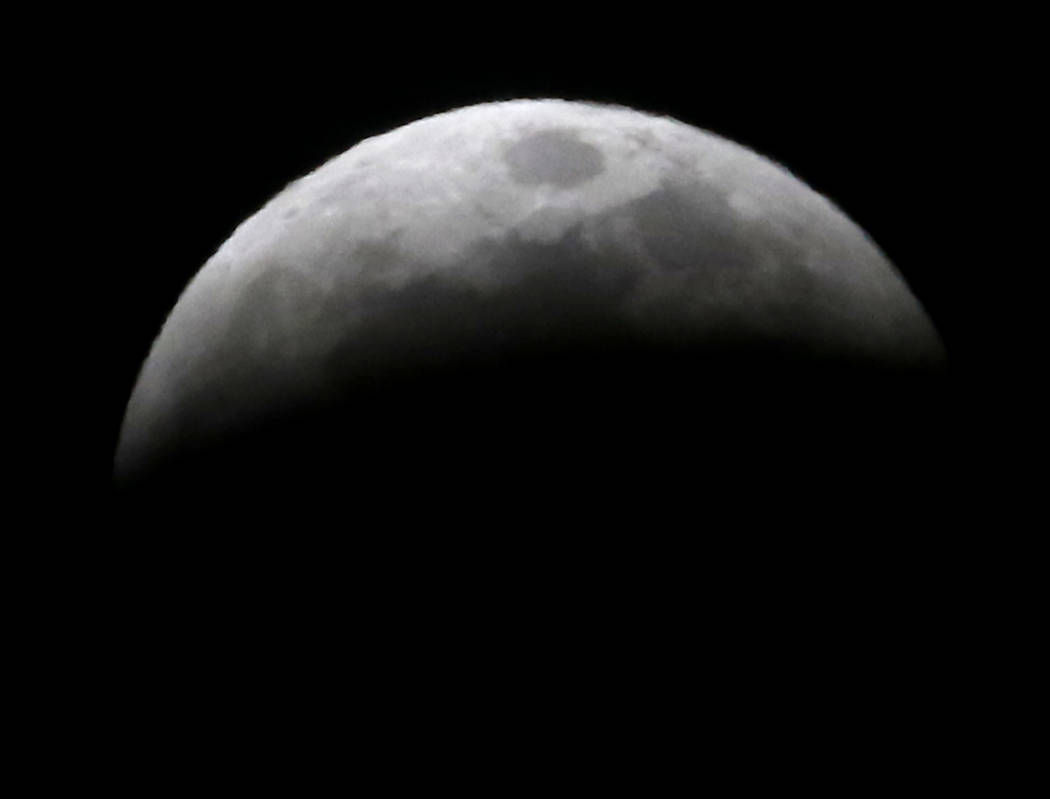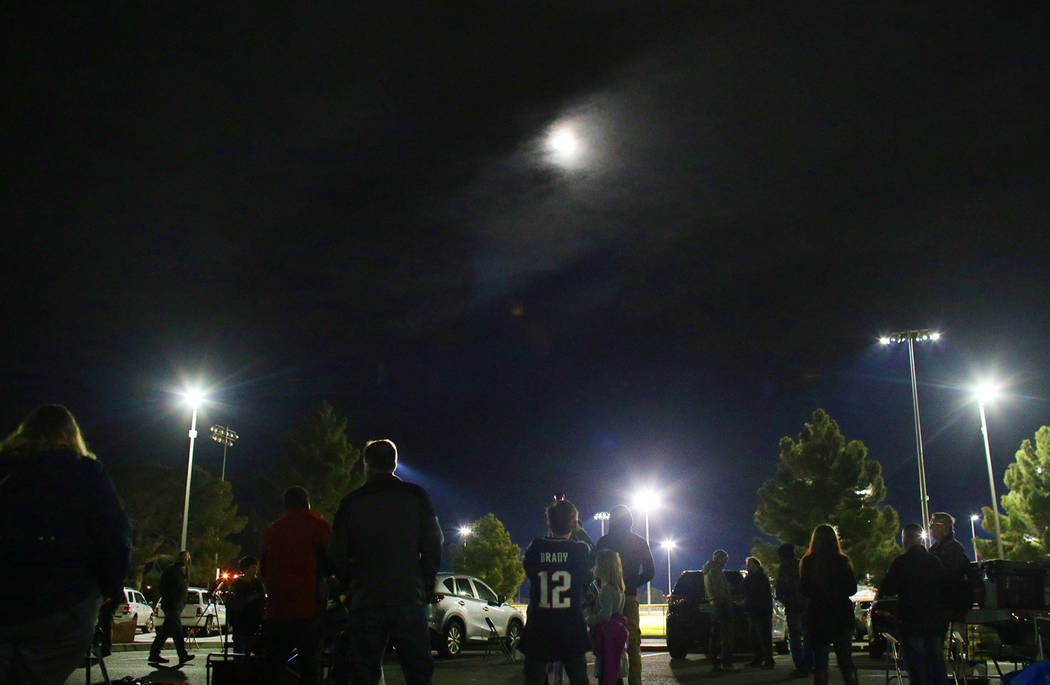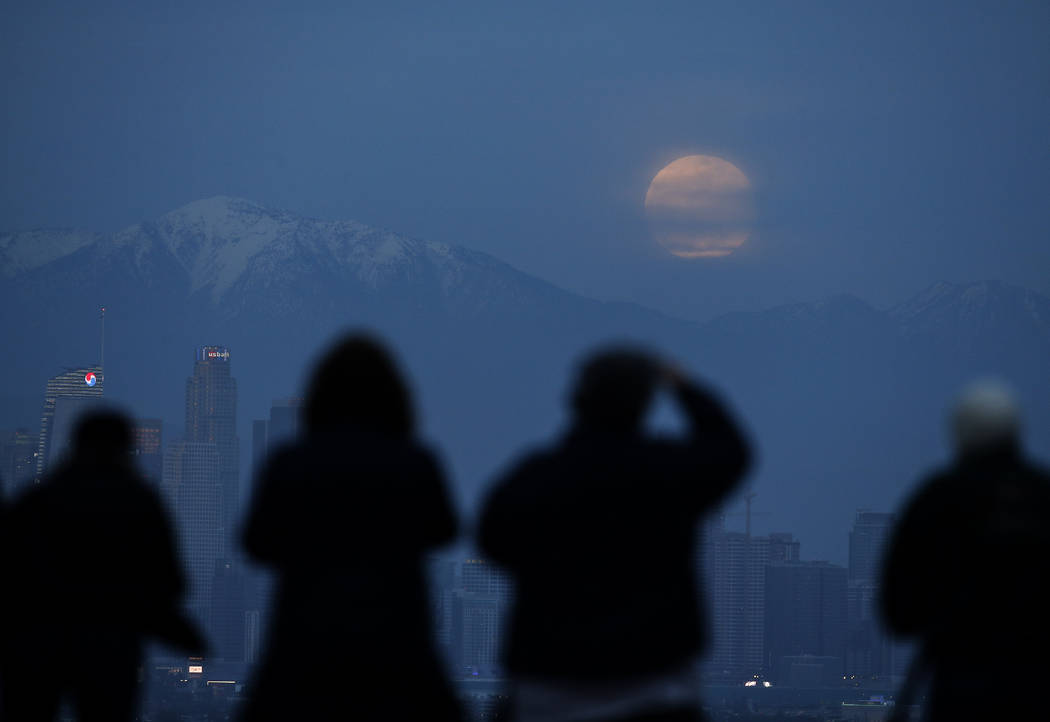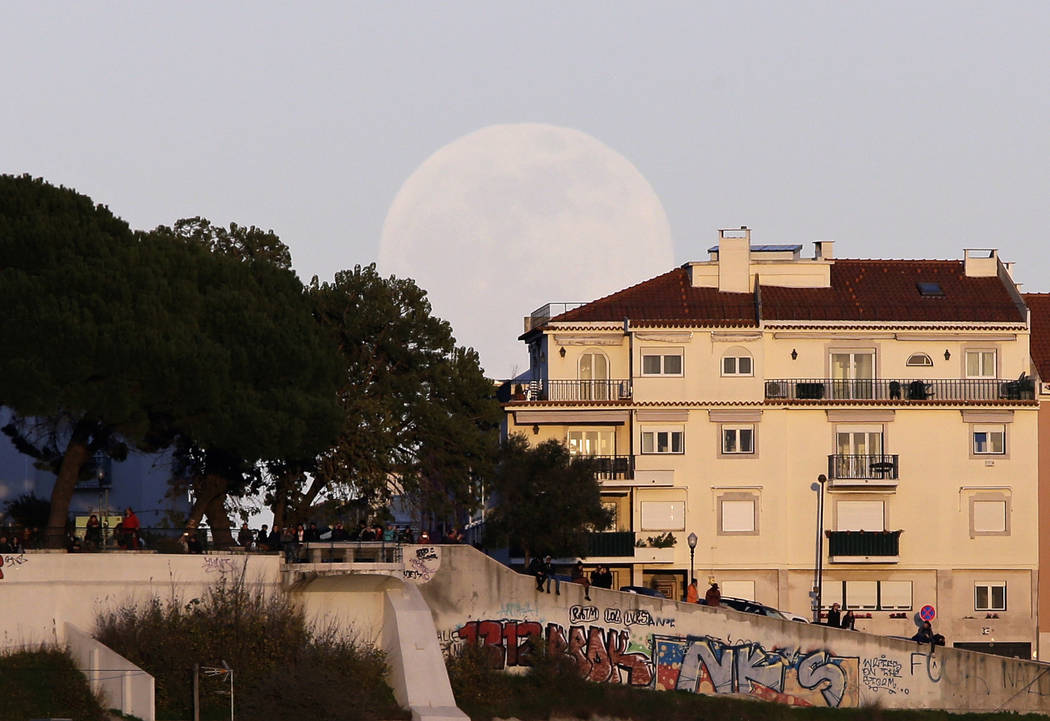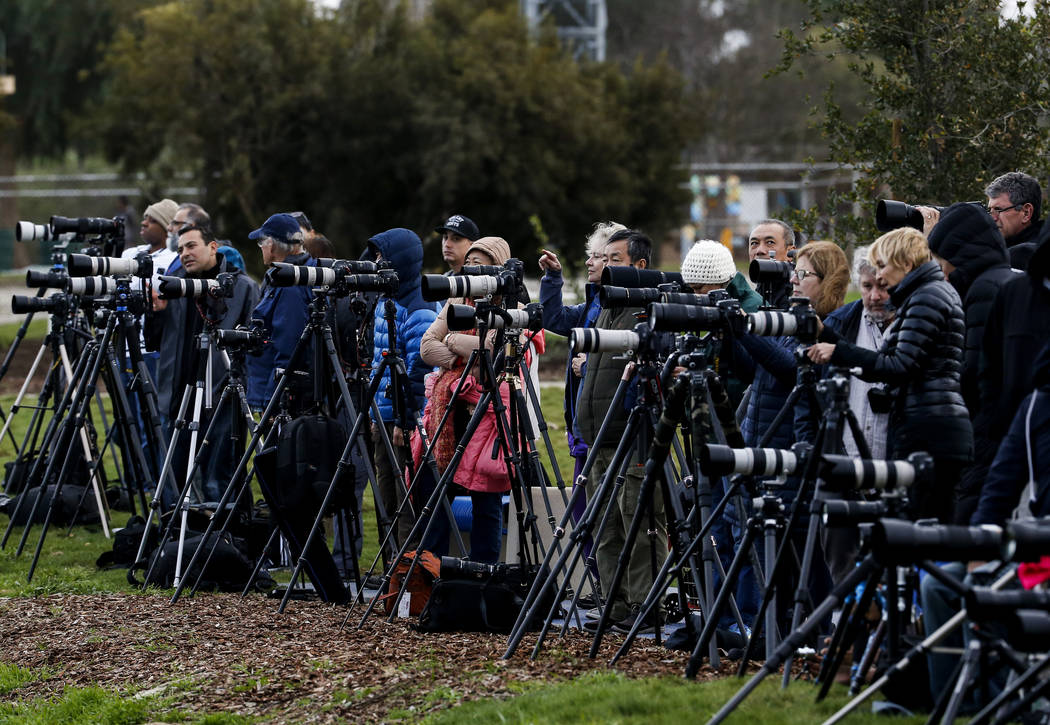 On Sunday, three celestial events combined to create the "super blood wolf moon" during the last total lunar eclipse of the decade.
The moon took on a reddish hue as it approached the eclipse phase and appeared bigger and brighter since the moon was at the closest point to Earth in its orbit.
Despite a few clouds, the lunar eclipse was visible from anywhere in the Las Vegas Valley.
The partial eclipse began around 7:33 p.m. in Las Vegas, with totality hitting just after 9 p.m. The entire event was over by midnight.
CSN hosted a Las Vegas Astronomical Society watch party at its North Las Vegas campus, in the parking lot by the observatories. CSN had an assortment of telescopes that guests used to view the eclipse and other astronomical objects.
According to Accuweather, those who missed the event will have to wait until May 26, 2021, for the next opportunity to see a total lunar eclipse.