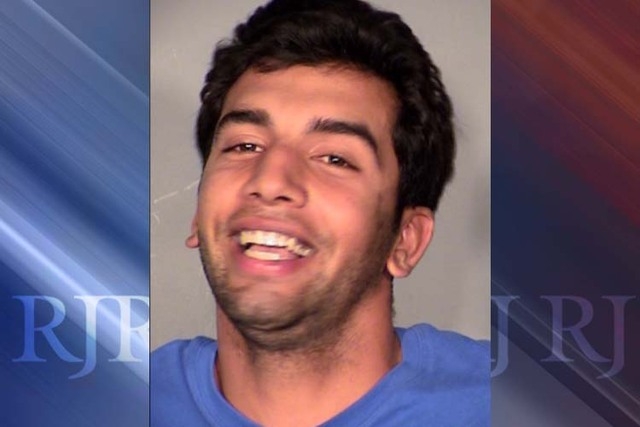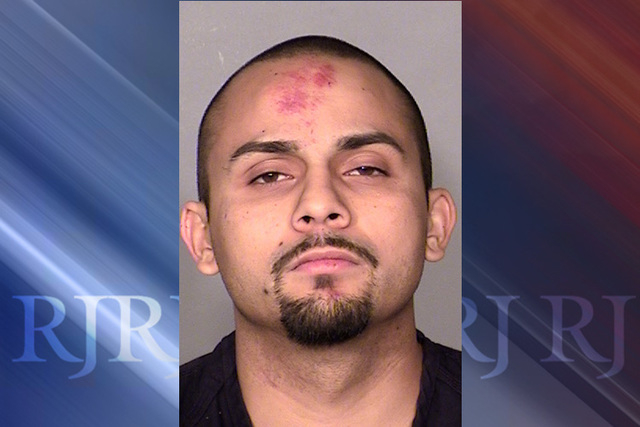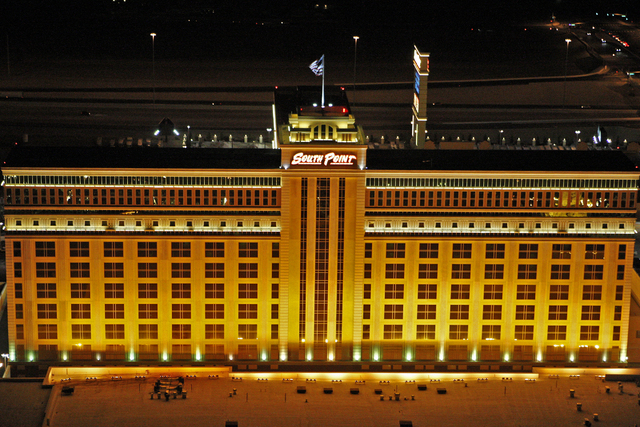 Las Vegas police said Tuesday that a suspect in a May police chase died last week.
Police responded to an armed robbery at the South Point about 5 a.m. on May 11 and tried to stop the robbers, driving a white Toyota Corolla, from leaving the hotel.
The driver of the Corolla, identified by police as 24-year-old Antonio Chavez, refused to stop, and police chased him. He crashed into a wall at Cedar Street and North Mojave Road.
The front-seat passenger, 22-year-old Rajan Sroya, was impaled by a wrought-iron fence that the vehicle ran into, police said.
Chavez fled on foot but was arrested soon afterward. Sroya was booked in absentia at University Medical Center. A third passenger, 29-year-old Demone Lewis, also was arrested.
Sroya died June 27 from his injuries, police said.
Police investigators said the three men stole the Corolla just after midnight on May 11, then went on to pistol whip a hotel patron and then rob him.
Lewis and Chavez are scheduled to appear in court July 28. Both have had previous charges relating to larceny and car theft.
Contact reporter Annalise Porter at aporter@reviewjournal.com or 702-383-0391.