Suspect in Strip crash that killed 1, injured dozens tests positive for marijuana
December 30, 2015 - 2:18 pm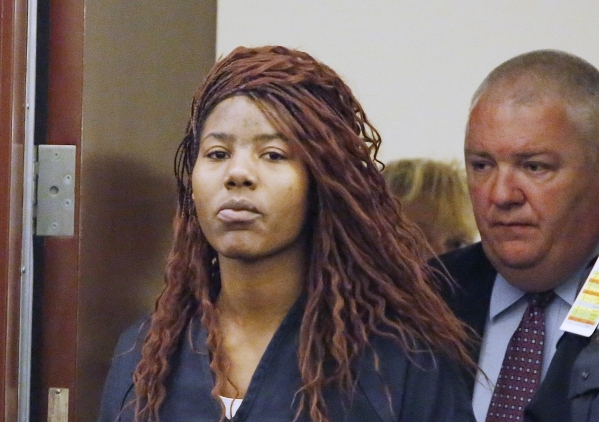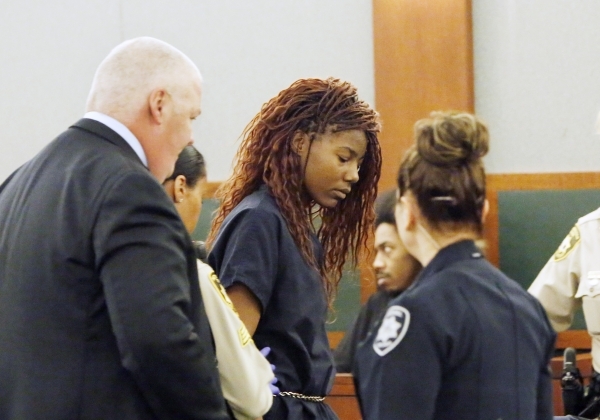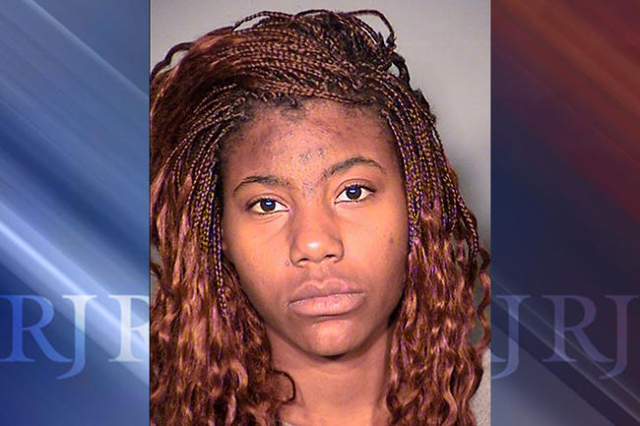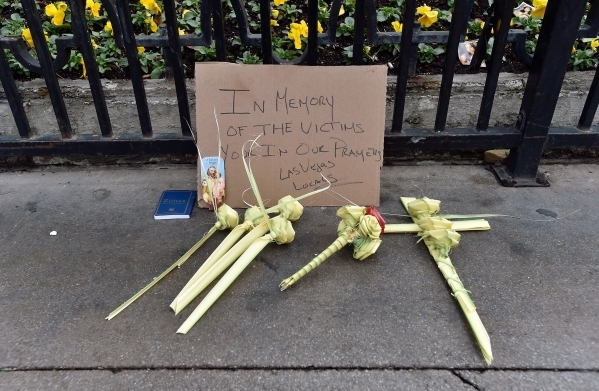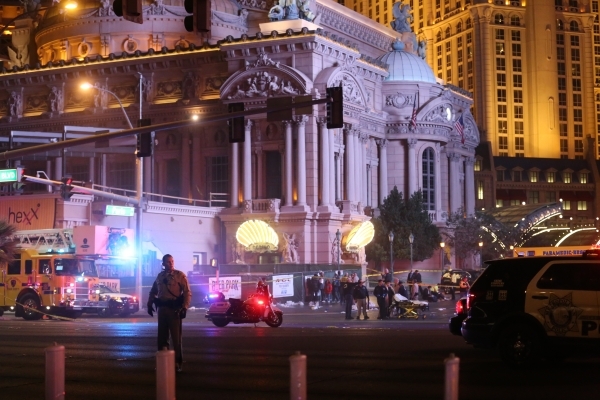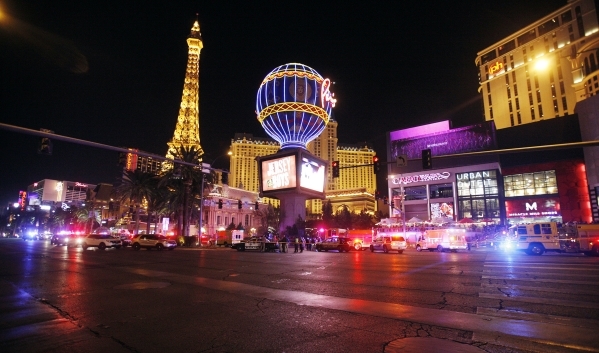 The woman police said intentionally drove onto a crowded Strip sidewalk, killing a woman and injuring dozens of people, tested positive for marijuana, the Clark County district attorney's office said Wednesday.
A toxicology examination of Lakeisha Holloway, 24, earlier this month shows she was above the legal limit for marijuana.
Holloway told Las Vegas police that she remembered a body bouncing off her windshield, breaking it. She told police she was not on drugs or alcohol, according to an arrest report. Blood samples were taken from Holloway, and police initially said that though she did not demonstrate signs of being under the influence of alcohol when she was arrested, she may have been on stimulants. The district attorney's office did not mention indications of any other drugs in her system.
It is against the law to drive while high on marijuana, even for people authorized to use the drug medicinally.
The "active marijuana" in her blood was 3.5 nanograms per milliliter; the metabolite level was 23.6 ng/mL, the district attorney's office said.
Nevada Revised Statutes state that it is illegal for anyone to drive or control a vehicle on a highway or public premises with marijuana levels of 2 ng/mL or greater of blood or 10 ng/mL or greater of urine.
For marijuana metabolites, meaning byproducts of the drug after the body has begun to break it down, the prohibited levels are 5 ng/mL of blood and 15 ng/mL of urine.
Holloway's defense lawyers, Joseph Abood and Scott Coffee, said they would need to consult with toxicologists to determine whether the level of marijuana found in her system, which they called "very low," would have impaired her driving.
"What the toxicology tells us is there's no easy answer to this," Coffee said. "In all likelihood, we don't believe she was impaired, at least not by some type of intoxicant."
The attorneys also pointed out that the report showed no evidence of stimulant drugs in Holloway's system.
"The fact that there's only marijuana in the system leaves open the question of what other impairment there might be," Coffee said. "With that in mind, there's some concerns over her mental stability and her mental health."
Holloway remains in a medically restricted unit at the Clark County Detention Center, and her lawyers said they have had "continuous contact" with her.
Dr. Cindy Orser, chief scientific officer at Digipath Labs, said the issue of what level of marijuana in a person's blood connotes impairment is a continuing debate. Digipath Labs is a Las Vegas-based cannabis testing service offering medicinal marijuana safety and potency screenings.
Orser said a similar legal limit for impairment by marijuana has been successfully challenged in Colorado courts, and the presence of marijuana in her body may not mean the drug was a factor in the crash.
It's important to consider whether a roadside sobriety test was conducted, whether Holloway was a medical marijuana patient and whether impairment could have resulted from mental illness, Orser said.
It is unclear whether Holloway will face an additional charge of driving under the influence. The district attorney's office said Wednesday it was not doing interviews or releasing further information about the drug test results.
"There is no reasonable explanation or excuse for the actions of this defendant," Clark County District Attorney Steve Wolfson said in a statement. "The results of the toxicology test do not change the initial charges filed against Ms. Holloway."
Holloway made her first court appearance Dec. 23. A day earlier, the district attorney's office charged her with one count each of murder with a deadly weapon; child abuse, neglect, or endangerment; and leaving the scene of an accident.
A source close to the investigation said Holloway is seen on surveillance video driving her Oldsmobile along the Strip, creeping along with the flow of traffic, before suddenly accelerating and turning right onto the sidewalk in front of Planet Hollywood Resort. The car was driven through the crosswalk in front of Paris Las Vegas and careened into a light pole. The woman veered off the sidewalk near Bally's and drove about a mile on a flat tire to Tuscany on the corner of Flamingo Road and Koval Lane.
Witness reports said that Holloway's vehicle, which is registered to another person in Portland, Ore., drove onto the sidewalk multiple times and had all four wheels on the sidewalk.
Jessica Valenzuela was trapped under the sedan for at least 200 yards as pedestrians ran alongside, banging on the car and trying to get Holloway to stop, the source said.
Valenzuela, 32, of Buckeye, Ariz., died at University Medical Center from multiple blunt-force injuries as a result of the crash. Her death was ruled a homicide.
Thirty-five other people were injured in the crash, three of whom had critical head injuries.
Holloway's next court appearance is set for 8 a.m. Jan. 20.
Las Vegas Review-Journal writer Eric Hartley contributed to this report. Contact Wesley Juhl at wjuhl@reviewjournal.com and 702-383-0391. Find him on Twitter: @WesJuhl. Contact David Ferrara at dferrara@reviewjournal.com or 702-380-1039. Find him on Twitter: @randompoker.