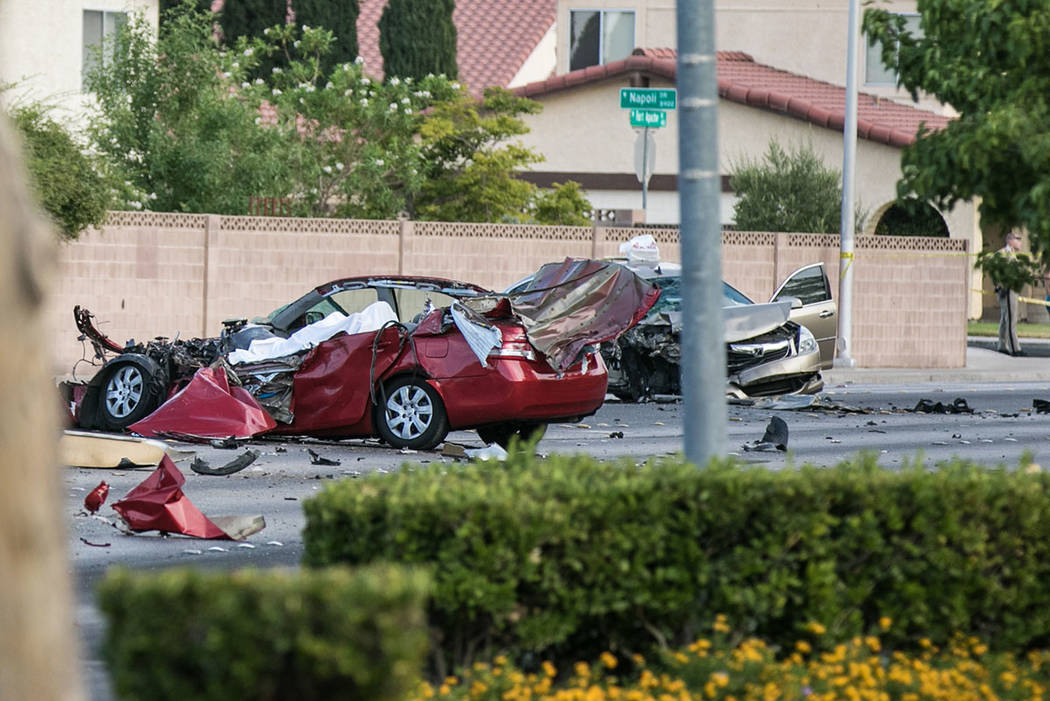 Las Vegas police have issued an arrest warrant in connection to a series of west valley crashes that left a woman dead, Clark County Justice Court records show.
Rene Delgado Rubio faces charges of conspiracy grand larceny and grand larceny auto, according to justice court records.
Police said that on July 6, Rubio may have met with the owners of a BMW under the pretense of purchasing the car. He entered the silver BMW and took off, the Metropolitan Police Department said.
A friend with Rubio, 26-year-old Oriana V. Leausa, followed the stolen BMW while driving a stolen pickup truck, police said. She later crashed the car into several vehicles, including a Metro patrol car. Police said the crashing into the patrol car appeared deliberate.
One of the crashes killed Las Vegas resident Deborah Rosewell, 54.
Police have described the car thefts as part of a scheme and said that Rubio had colluded with Leausa.
The warrant for Rubio's arrest was issued Monday, records show. As of Thursday, he has not been arrested, Metro said.
Contact Rachel Hershkovitz at rhershkovitz@reviewjournal.com or 702-383-0381. Follow @rzhershkovitz on Twitter.