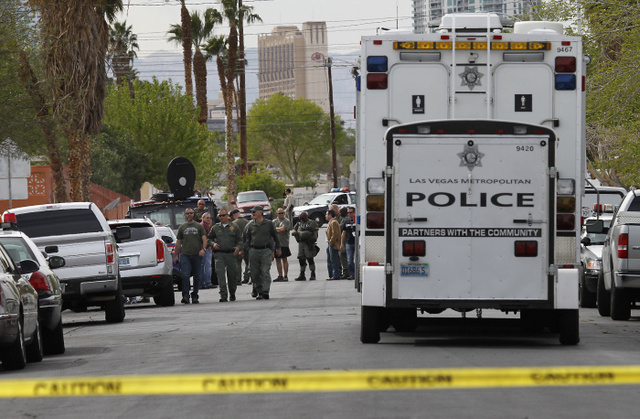 A Las Vegas police SWAT team tried for six hours Thursday to remove a man from a house near Sahara and Eastern avenues.
Police went to the house in the 2700 block of Del Mar Court about 8:30 a.m. to serve a warrant, according to Metro spokesman Jesse Roybal.
The man, who police identified as 26-year-old Emanuel Cortez, refused to come out and blocked police from entering, Roybal said. They took him into custody about 2:30 p.m.
Cortez was wanted in connection with a kidnapping Wednesday, police said. He faces charges of first-degree kidnapping and home invasion.
It is unknown whether Cortez was armed.
Contact reporter Steven Slivka at sslivka@reviewjournal.com. Follow @StevenSlivka on Twitter.