Tarkanian, Odom medical cases highlight public desire versus privacy laws
November 2, 2015 - 8:55 pm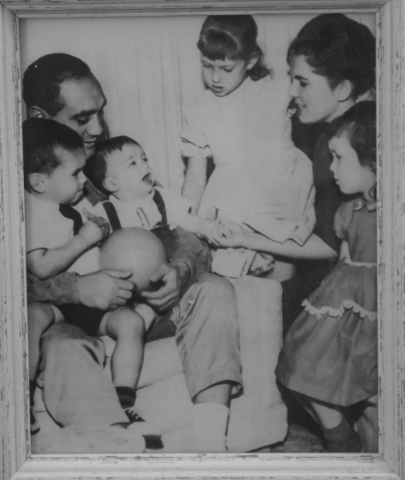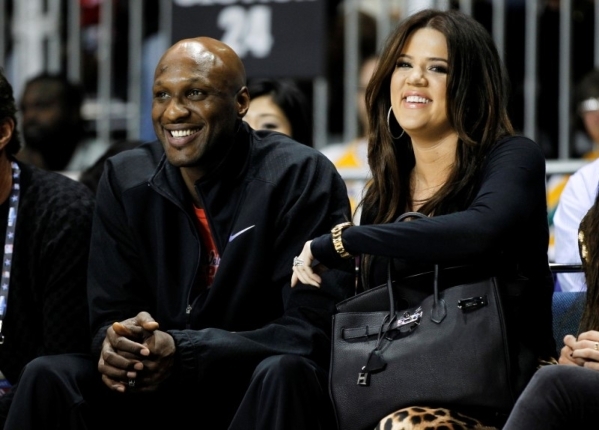 On the morning of Feb. 9, legendary towel-biting, championship-winning UNLV basketball coach Jerry Tarkanian entered Valley Hospital Medical Center.
He never left.
During his final days, sports fans and much of the Las Vegas Valley watched his death unfold in news reports and photographs, chomping their own towels in nervousness, anticipating an update on their "Tark the Shark."
But his son, Danny Tarkanian, was by his side, watching it happen in real life.
The younger Tarkanian is part of a small group with a particular vantage point on fame. To them, their well-known loved ones are just that — not celebrities.
Just under 48 hours after arriving, Jerry Tarkanian, born in Euclid, Ohio, died at 84 from respiratory and cardiac failure. During his stay, reporters from near and far gathered at the Las Vegas hospital, hanging onto any hope for new information.
Some members of the family issued brief statements about what was going on behind closed doors, painting a picture for the media to portray to the public's watchful eye. But not Tark's third of four children.
"It never crossed my mind," Danny Tarkanian, 53, said in a recent interview with the Review-Journal.
And he had no obligation to say anything.
Even though celebrities and politicians are considered public figures in the media, the public has no legal right to know about their medical conditions, said Stephen Bates, a professor of media law at the University of Nevada, Las Vegas.
In some cases, however, ailing high-profile individuals or their families may choose to talk to the press.
"They probably feel some obligation to," Bates said, particularly if a diagnosis is terminal or can affect one's psyche.
Privacy law, hospital policy
That happened, eventually, when another man who made a name for himself on the basketball court was hospitalized in Las Vegas.
Lamar Odom, the former Los Angeles Laker and estranged husband to reality TV star Khloe Kardashian, was found unconscious at a rural Nevada brothel Oct. 13. He was taken to Sunrise Hospital and Medical Center in Las Vegas. The Nye County sheriff's office later said employees at the Love Ranch thought he was doing drugs.
No criminal charges have been filed.
But within hours of the news breaking, reports from various outlets speculated on Odom's condition, ranging from brain dead to ready to walk out.
It wasn't until days later that Odom's aunt cleared the air by giving the public what they'd been asking for — an accurate update. He left Sunrise Oct. 19.
Reality TV shows, including medical dramas and "Keeping Up with the Kardashians," are partly to blame for the public's sense of entitlement, Bates says.
But laws and policies still apply.
Whether you are a celebrity or an average Joe, when you walk through the doors of a Dignity Health hospital, you're given the same federal rights to privacy, said Vice President of Marketing Kate Grey.
One of the first conversations with staff includes the question of whether a patient would like to be listed on the facility registry, meaning hospital staff will tell the public whether someone is there and what their condition is. Opting out of that registry is included in federal privacy laws.
"Celebrity is not the trigger," Grey said. "Each and every patient deserves to have their privacy protected."
To ensure that happens within the Dignity Health system, employees receive intensive training in HIPAA, the federal Health Insurance Portability and Accountability Act that lines out patient privacy. Audits are run to see who is accessing patient charts and there is an anonymous hotline to report a breach of those privacy laws.
"Part of it is our culture," Grey said.
If someone were caught mishandling private patient information, the facility's privacy officer would be called to investigate and decide whether the federal government should be notified.
'Expecting it, but not ready for it'
Sick and dying famous people make news regularly. Bobbi Kristina Houston, daughter of the late Whitney Houston and Bobby Brown, died at 22 this year after being unconscious for five months.
In 2003, Las Vegas' own Roy Horn was mauled by a tiger in front of an audience. That part couldn't be hidden, but once he was in medical care, the story was his own.
And his father's health wasn't the only time this year Danny Tarkanian and his wife, Amy, have dealt with publicity about a sick family member. In April, their 5-year-old son, Jerry, named for his grandfather, had a stroke. They spoke to media then. The boy was released from the hospital after improving.
Danny Tarkanian, who is running as a Republican for U.S. representative in Nevada's 3rd Congressional district, said he doesn't recall the media being intrusive when his dad was in the hospital.
During his father's multiple hospital stays in the valley and elsewhere, he said, medical staff were always quick to recognize his family's need for privacy.
"I think everyone was expecting it, but not ready for it," Amy Tarkanian said about the hospital scene at the time of her father-in-law's death.
At the end of Tark's life, Danny Tarkanian said, it was simply about final father-and-son moments. Not so much the man who led UNLV to the 1990 NCAA championship. Nor the man who was inducted into the Naismith Hall of Fame in 2013.
"I was his player, I played for him. I was his coach, I coached with him," Danny Tarkanian said, tears gathering in his eyes. "And I was his son."
— Contact Kimberly De La Cruz at kdelacruz@reviewjournal.com or 702-383-0381. Find her on Twitter: @KimberlyinLV.