Terrorism constantly on Air Force minds, says new warfare center commander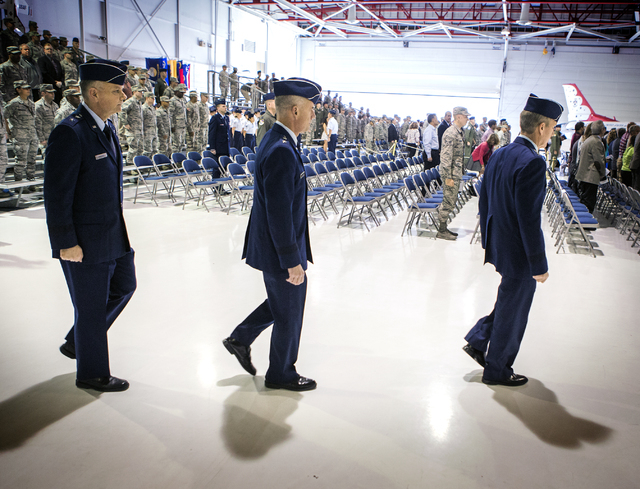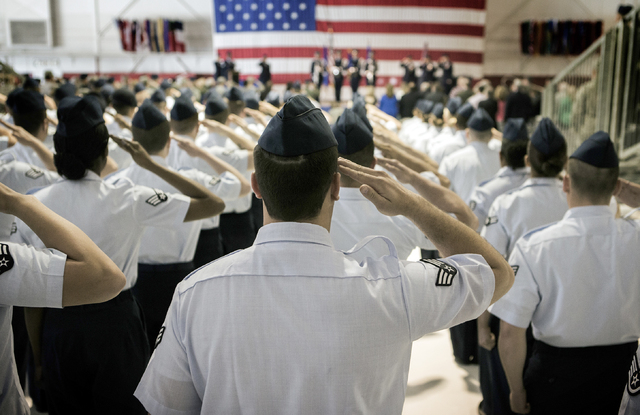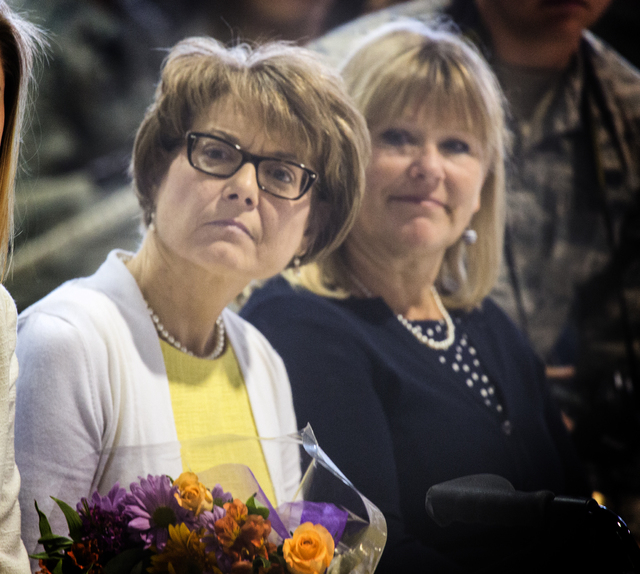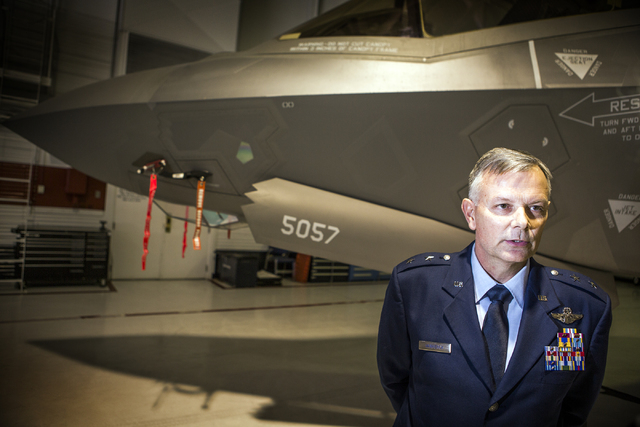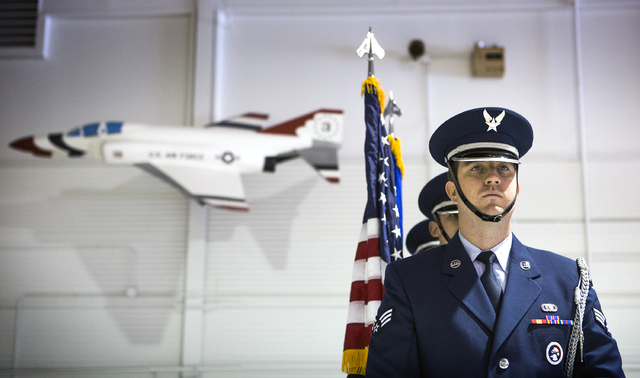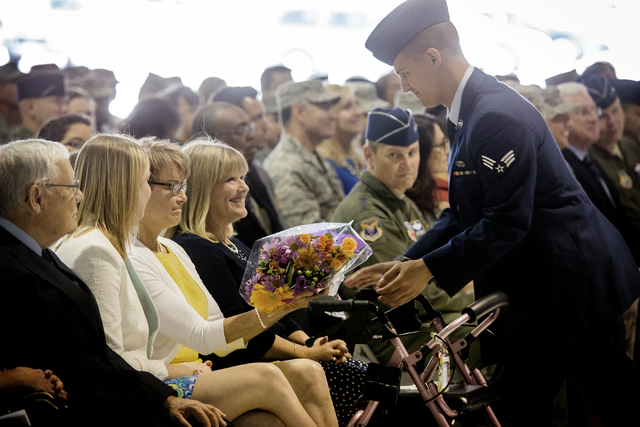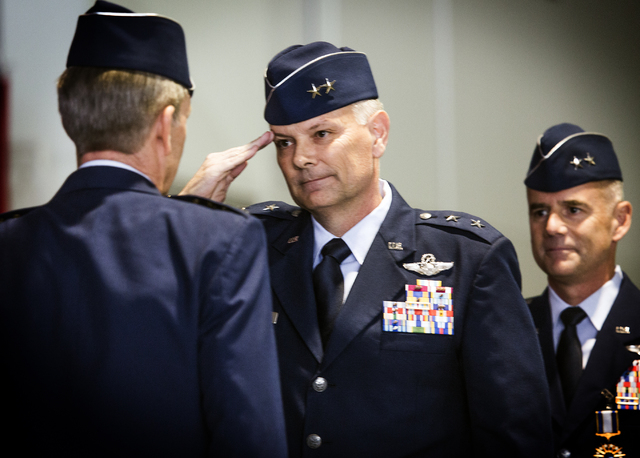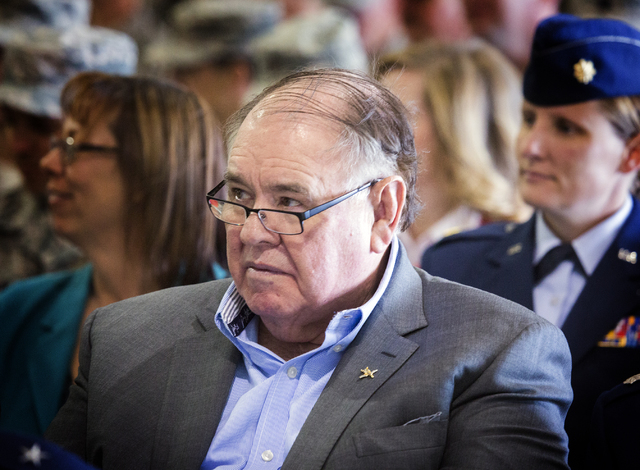 It was clear at a Nellis Air Force Base change-of-command ceremony Tuesday that deadly terrorist attacks like the one in Brussels earlier in the day are constantly on the minds of Air Force leaders as they prepare for a new era of warfare.
"The world's global security situation right now folks has probably never been, except for World War II, closer to the brink of chaos than we've ever seen," said Maj. Gen. Glen D. VanHerck, standing on a stage in the Thunderbirds hangar after he took over the United States Air Force Warfare Center from outgoing commander Maj. Gen. Jay Silveria.
"That takes realistic and relevant training, tactics and testing to make sure we're ready to go on a daily basis," VanHerck said. "Here at the warfare center we will do that so those folks who are going into harm's way to turn those bad folks into hair, teeth and eyeballs are properly equipped, trained and ready to go."
After the ceremony, he stood in front of the Air Force's latest stealth fighter jet, the F-35 Lightning II, and explained the challenges that lie ahead for the center's 11,000 airmen, who are spread across military facilities in 22 states.
"The challenges are certainly ever-changing, resource challenges with manning," he said. "But the global perspective with regards to threat in the global environment in the world right now is ever-changing.
"We have to continue to adapt to that in all domains — air, space and cyberspace — to ensure that we do the best testing, tactics development and training."
VanHerck is a B-1 and B-2 bomber pilot who also flew F-15s and directed the Global Strike Command at Barksdale Air Force Base, Louisiana, before he was selected for the top warfare center post at Nellis.
He prefers not to be labeled as a bomber pilot or fighter pilot but rather as "an airman. I'm an airman that has experienced different opportunities whether that be fighters, bombers or training. I think having that broad perspective will only help me bring together all the demands that the warfare center has."
He said his No. 1 goal "is to get the F-35 … out the door and ready to go for the war-fighters. We need to do that while we take care of the mission, the families and our airmen each and every day."
Silveria is leaving Nellis to become deputy commander at U.S. Air Forces Central Command, and deputy Combined Forces Air Component commander for U.S. Central Command, Southwest Asia.
The first general officer to be checked out in an F-35, Silveria thanked the support staff who maintain F-35s at Nellis.
"Our real combat power of the Air Force rests along this flight line here in these maintenance hangars," Silveria said.
Contact Keith Rogers at krogers@reviewjournal.com or 702-383-0308. Find @KeithRogers2 on Twitter.