Thanksgiving Day shoppers in Las Vegas endure the 'craziness'
Updated November 23, 2018 - 12:27 am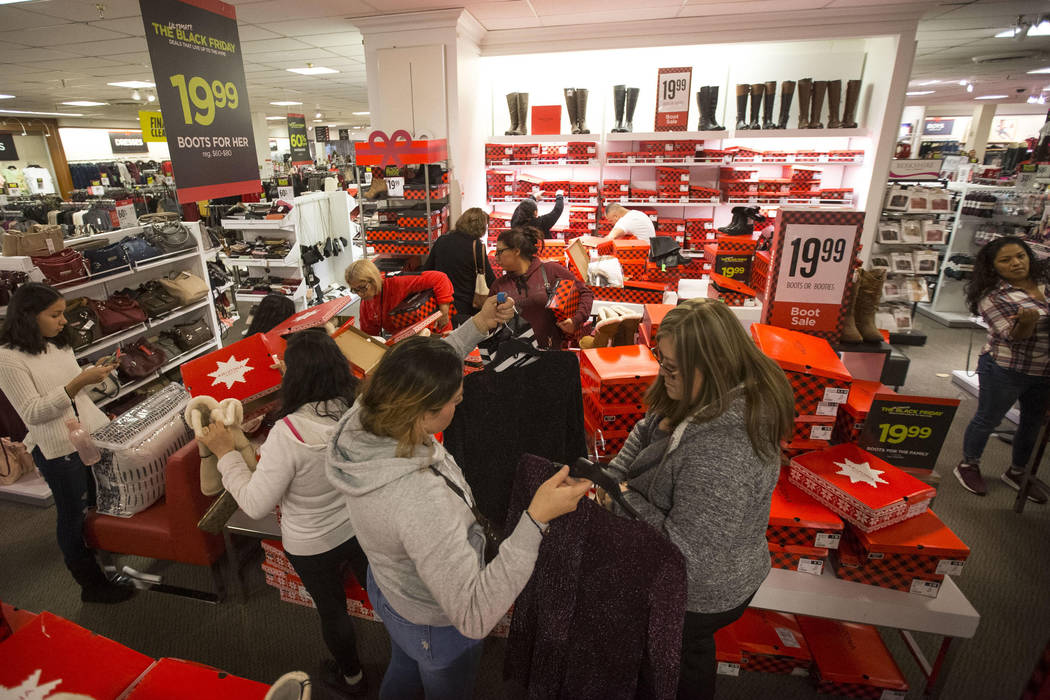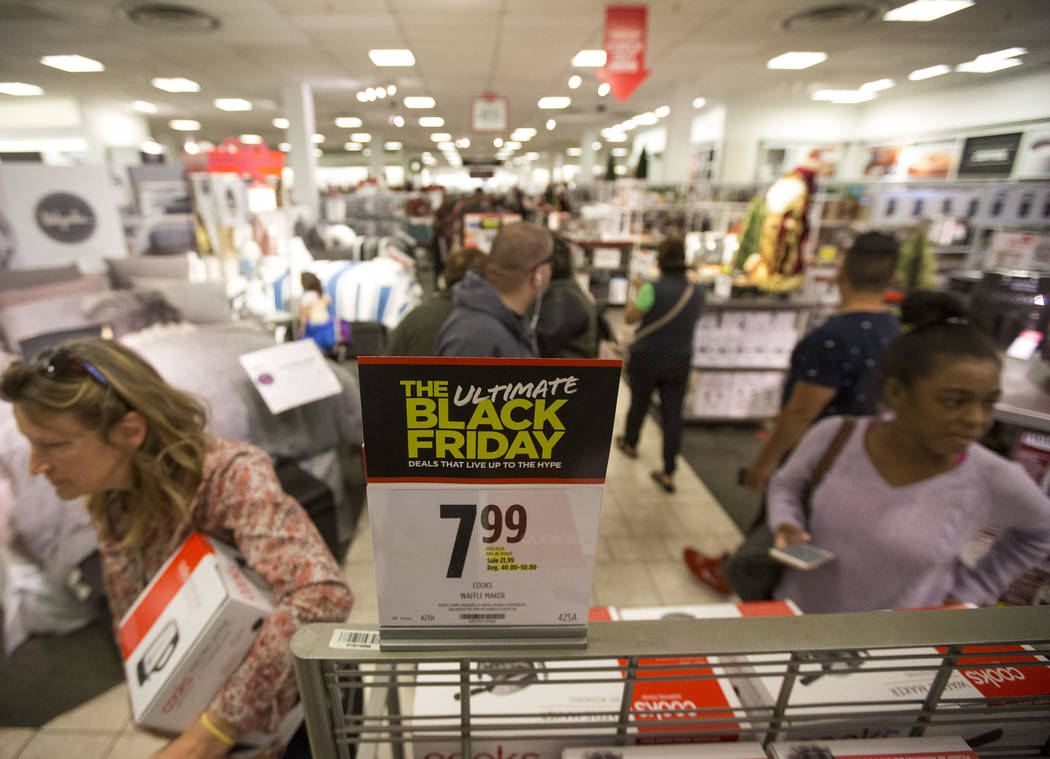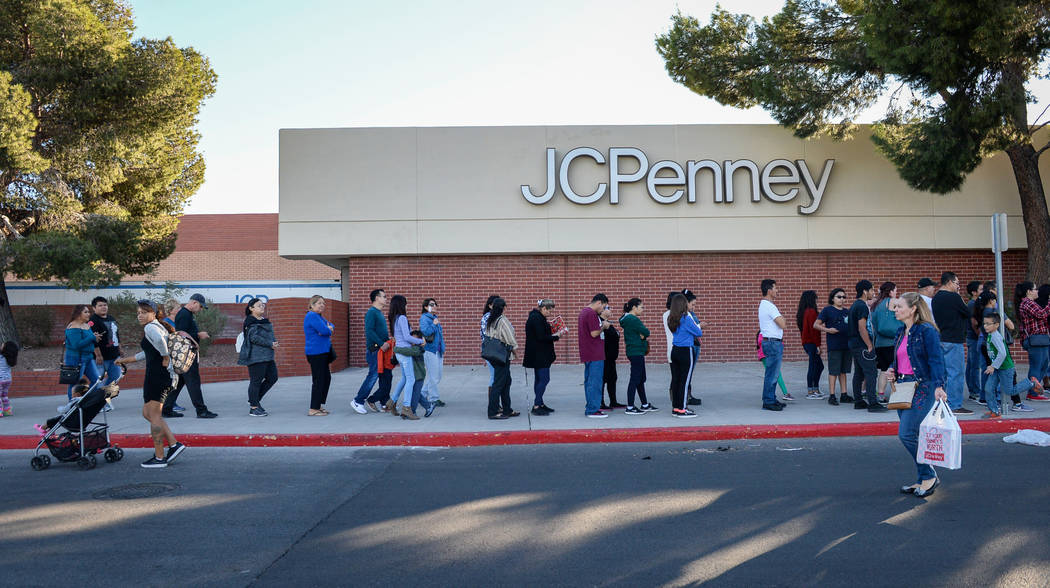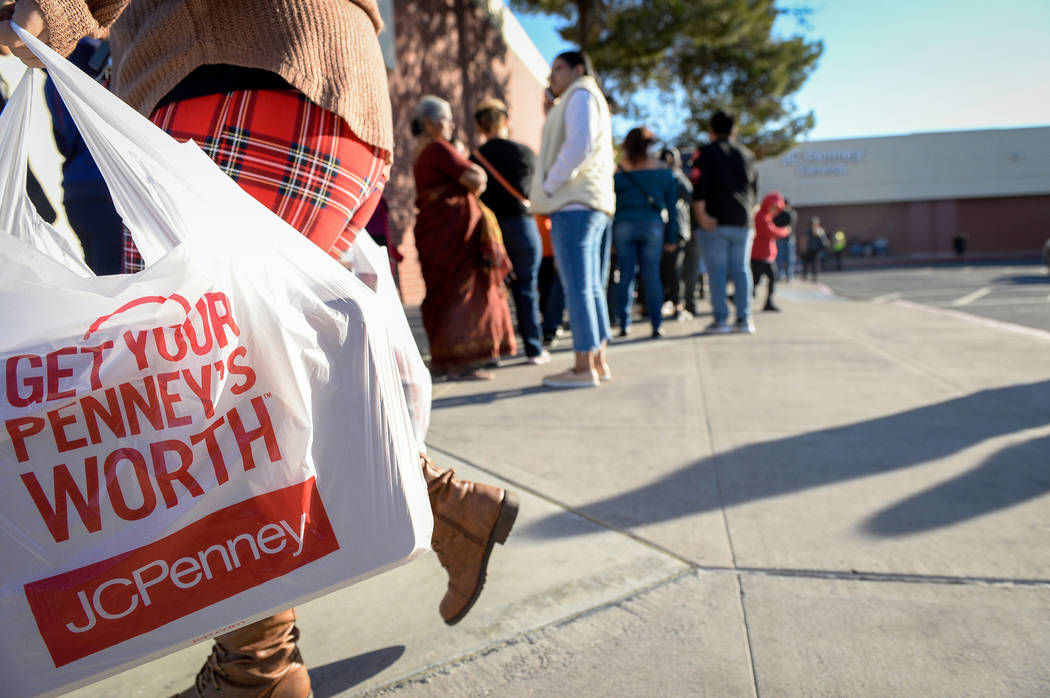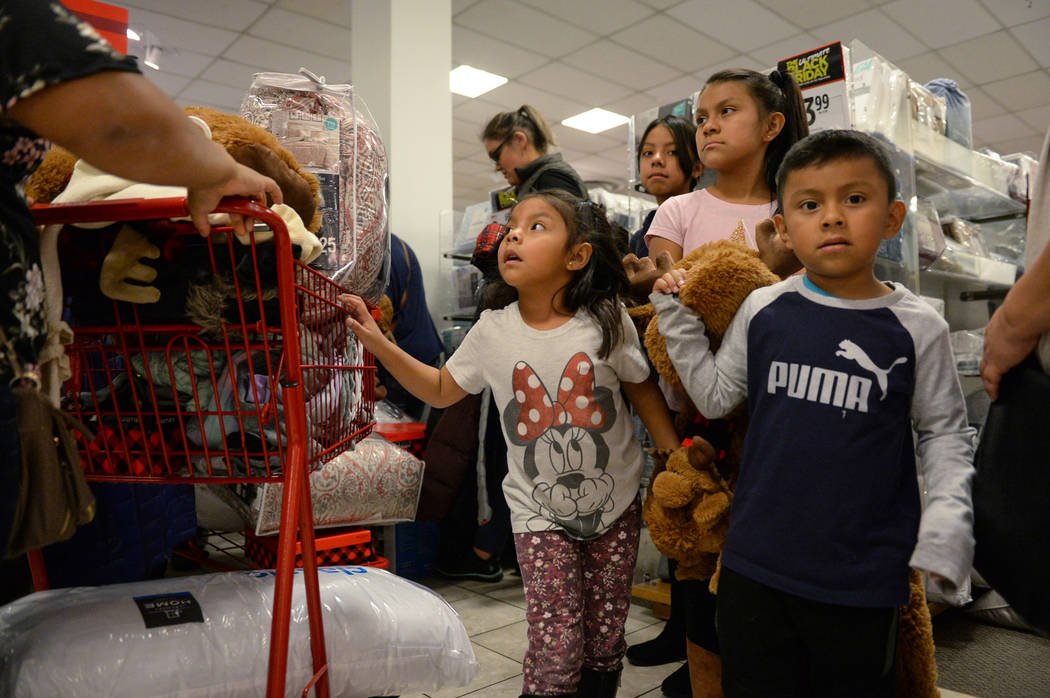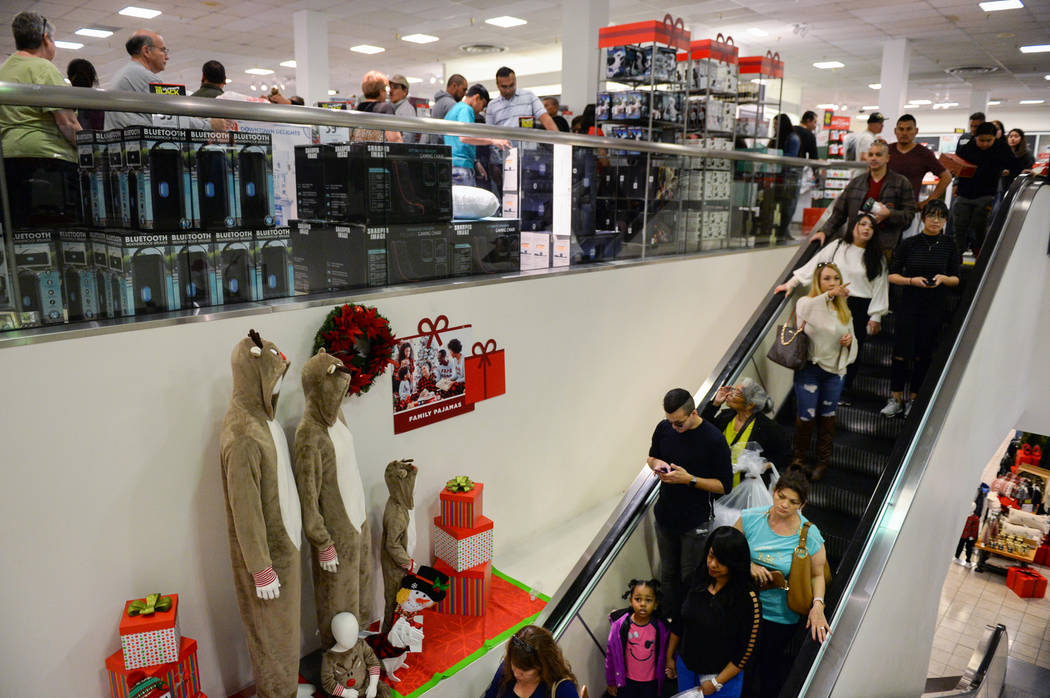 In the midst of the frenzy at Walmart, pregnant Leilani Wilhelm was dressed in fuzzy red slippers as she pushed a shopping cart full of Christmas presents.
Thanksgiving Day is when she gets all of her Christmas shopping done, she said. The Black Friday crowds are "just crazier."
Wilhelm was one of thousands of Las Vegas Valley residents who spent Thanksgiving shopping, hours before they would have dinner.
According to the National Retail Federation, 164 million people nationwide were expected to shop from Thanksgiving Day through Cyber Monday.
Of those, 21 percent, or 34 million, were expected to shop on Thanksgiving. Some 71 percent, or 116 million, were expected to hunt for deals on Black Friday.
On Thursday evening, Wilhelm's 6-year-old daughter, Kaliah, skipped up to her mom and tugged at her shirt.
"Mommy, can we get this?" she asked, gripping a pair of pink roller skates.
"She thinks she's shopping," Wilhelm said, laughing.
The mother of three already had packed the cart with two kids' bicycles, a game of "Operation" and a battery-powered toy car.
Not all, however, were in the holiday spirit.
As hundreds waited in line in the electronics section, a customer argued over prices with an employee wearing a red Christmas tree hat.
'The craziness is worth it'
J.C. Penney opened at 2 p.m. Thursday, with many customers lining up two hours before it opened.
At the Meadows Mall location, the line snaked around the building and down the sidewalk, reaching the mall's entrance.
A better look at the line here at @jcpenney The store opened at 2 pm pic.twitter.com/pKJzunMp2D

— BRE (@brianarerick) November 22, 2018
Rodrigo Rios and his four kids were close to the front when the store opened, as a throng of people flocked toward through the entrance.
"We came to see what we can find," he said with an eager smile. The family had turkey waiting at home.
As they entered the store, a short, dark-haired employee named Elizabeth greeted them with a wide grin.
"Are we smiling?" she asked as she passed out Black Friday coupons. "You've got to smile if you're coming in. It's Thanksgiving!"
Customers stuffed multicolored bath towels in large plastic bags, carried clothing items over their head and lugged around toasters and other household appliances.
After shopping, Maliyah Hamilton, 24, and her mom, Holly, packed in their car a suitcase, two power air fryers and a 12-piece set of pots and pans. They expect to get $200 back with mail-in rebates.
"It was a great deal," Holly Hamilton said with a smile after packing their car. Her daughter, who just graduated from UNLV, needed items to furnish her apartment.
While some came without an idea of what deals they were after, Cynthia Lyles left the dinner table for just one item: a red and burgundy paisley comforter for her 17-year-old daughter's bed. She waited 40 minutes to check out, she said.
"You just have to be patient," she said. "The craziness is worth it."
Just before 5 p.m., when Target on North Tenaya Way was about to open, Christy Marfil and her boyfriend pushed their three children through the line outside in a red shopping cart.
They had an early Thanksgiving lunch and were hunting for the kids' Christmas present: a Nintendo Switch "Mario Kart" bundle.
"It's our first time doing it," Marfil said, laughing in reference to Thanksgiving Day shopping. "Let's see if we get what we came for."
Contact Briana Erickson at berickson@reviewjoural.com or 702-387-5244. Follow @brianarerick on Twitter.
Related
Shoppers wait for Black Friday deals outside Las Vegas stores — BLOG