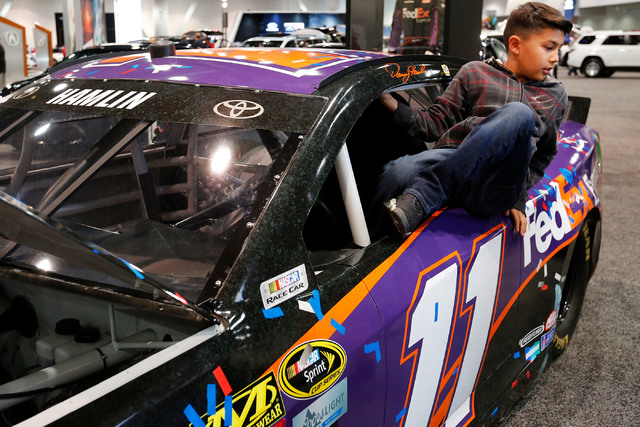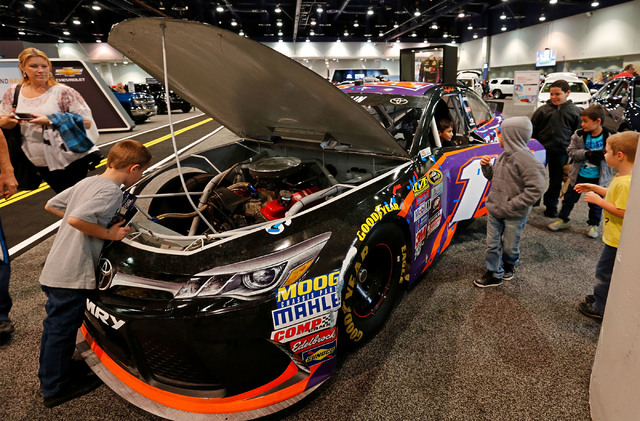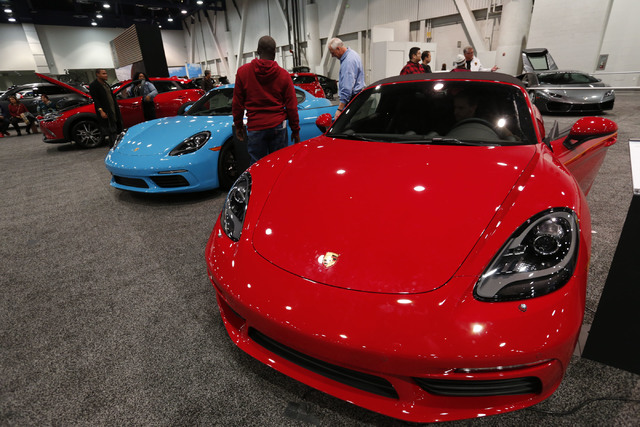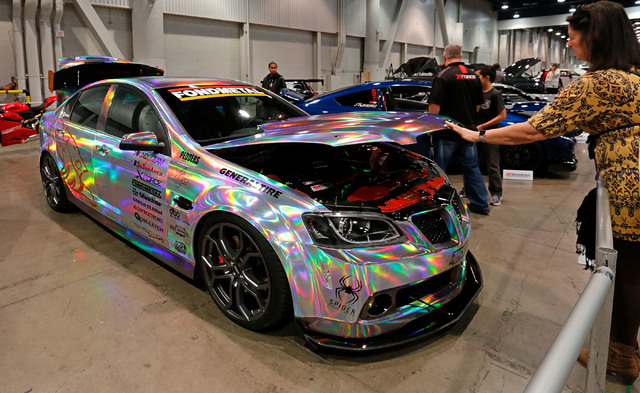 After sitting the driver's seat of the FedEx Toyota Camry, the No. 11 car driven by Denny Hamlin in NASCAR races, 10-year-old Kristofer Mata was enthralled.
"I would totally drive it every day, if I had a choice to," Kristofer said, adding that he wants to be a race car driver.
The Camry was displayed with Hamlin's racing suits on Sunday at the Motor Trend International Auto Show, which ran Friday through Sunday at the Las Vegas Convention Center. The show featured more than 350 vehicles from more than 20 manufacturers; select models were available for on-site test-drives.
The Motor Trend show also featured a Million Dollar Exotic Vehicle Display, which attracted Gabriel Lugo, another 10-year-old Las Vegan.
"I like the Porsche Spyder and I like the Lamborghini Spyder," Gabriel said, adding that he also wants to be a racer. "It's really cool and unique. The Lamborghini is like really fancy, you know, but at the same time it's, like, fierce."