Thieves make off with $200K in 'Crazy Girls' property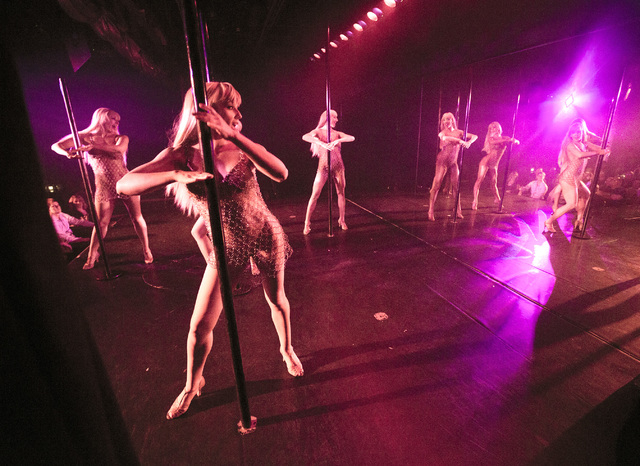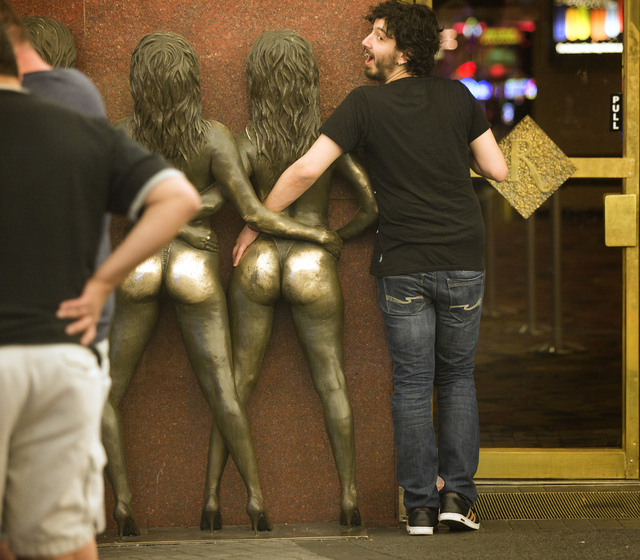 Even a topless revue can't get by without costumes.
"Crazy Girls" may have a hard time moving to Planet Hollywood.
Just days after wrapping its 28-year run at the now-closed Riviera, a box truck-full of lingerie, stage clothes, computers and lights has been reported stolen.
A show publicist estimated the value of the "Crazy Girls" property at more than $200,000.
Las Vegas police were called to Stage Crew Productions, in the 6800 block of Paradise Road just south of McCarran International Airport, at 8:46 a.m. Monday about a stolen vehicle.
Surveillance video provided by "Crazy Girls" time-stamped at 3:08 a.m. Monday shows a white flatbed pickup with a black toolbox in the back pulling into a parking lot. About 30 minutes later and from a different angle, a man walks by the Enterprise rental truck.
At 3:43 a.m. the Enterprise truck drives away.
"Crazy Girls" spokesman Nevada Nichols said additional video shows two men getting out of the flatbed. One of them hotwired the rental, he said, while the other surveyed the scene.
By Tuesday, Metro had the rental truck.
Police were called at 11:11 a.m. to the 3700 block of East Oquendo Road, southwest of the intersection of Russell and Sandhill roads.
The rental had been abandoned — and looted — in front of a house for nearly a day before residents called the rental company, police spokesman Jesse Roybal said.
Nichols estimates 98 percent of the show's wardrobe and 80 percent of its technology are gone. The stolen truck had most of the show's props and costumes on board, he said.
"We're essentially missing the entire show," Nichols said. "So we have to start from scratch."
But don't worry, fans. The famous bronze butts are safe.
The statute was being stored in a separately from where the truck was swiped, Nichols said.
"Crazy Girls" is set to reopen at Planet Hollywood on May 13. Nichols said that date is still firm.
"This is show business," he said. "The show must go on."