Things get woolly at alpaca auction in Las Vegas — PHOTOS
January 19, 2018 - 11:35 pm
Updated January 20, 2018 - 10:19 am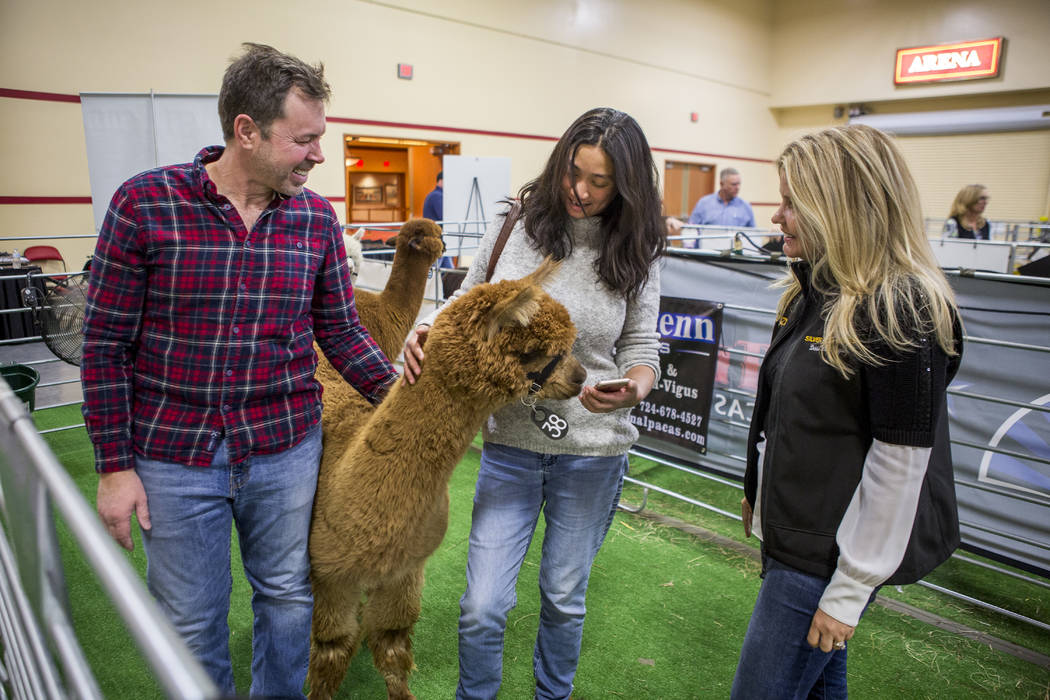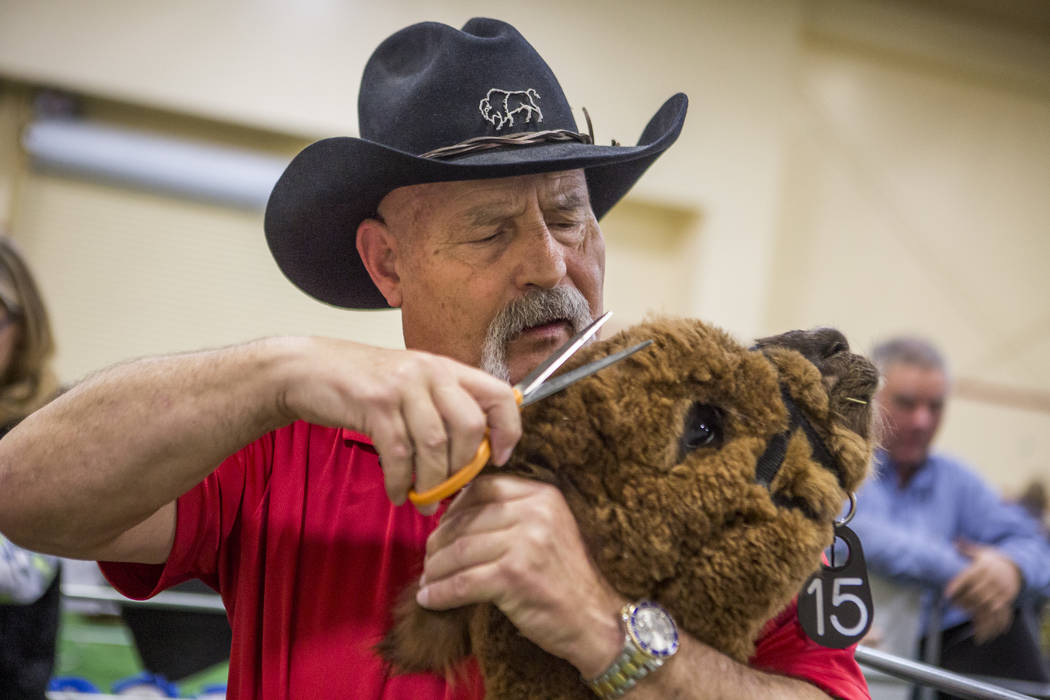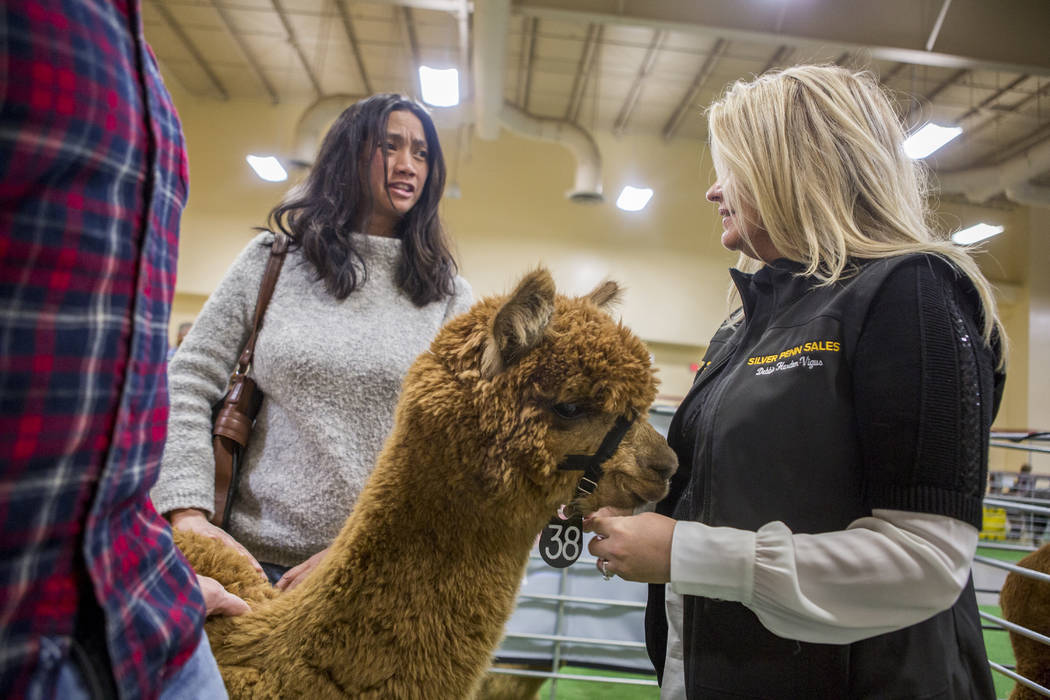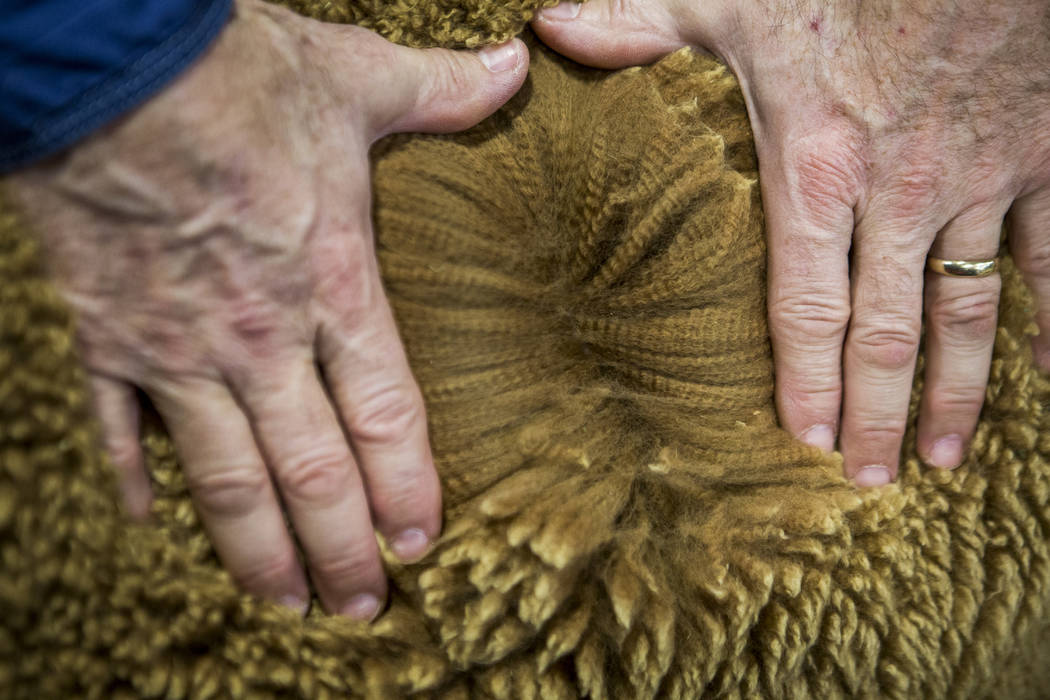 The Priority Alpaca Auction is entering its eighth year this year at South Point. Alpacas at the auction can sell for $3,000 – $40,000. Attendees come from all over the United States, and sometimes further such as Canada and Australia.
Debbie Harden-Vigus, who co-owns Silver Penn Sales, helps to put on the auction every year. Harden-Vigus has been raising alpacas for 22 years herself.
Alpacas can come in 22 natural colors, according to Harden-Vigus.
"A lot of people like to raise alpacas because you don't have to kill them to harvest the product," she said. "They're very gentle and docile; they're great around kids."
In addition, Harden-Vigus said that alpacas can live up to 25 years, which means the investment in an alpaca can continue to pay off over many years.
The registration and alpaca preview begins at 8 a.m. Saturday. The auction will be held at 2 p.m.