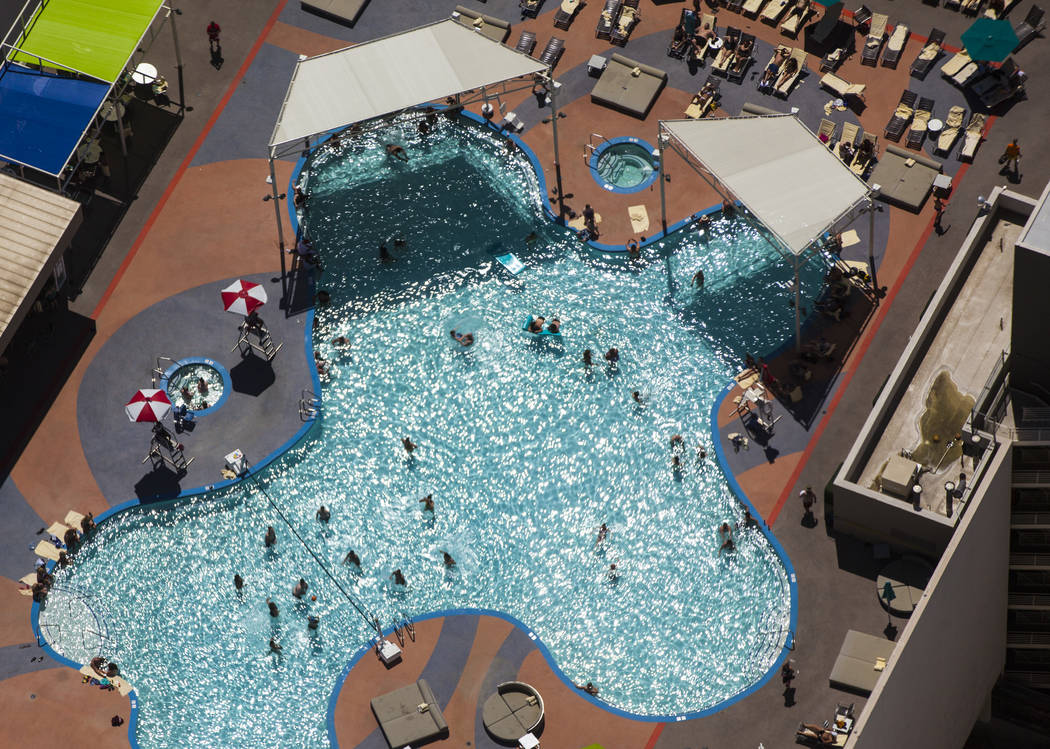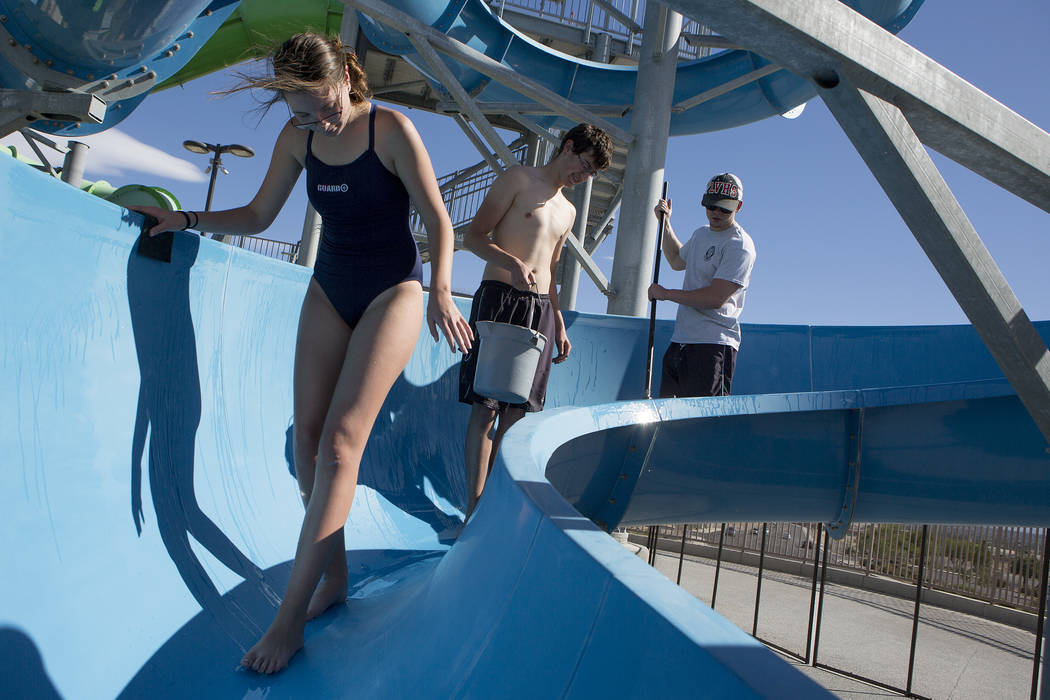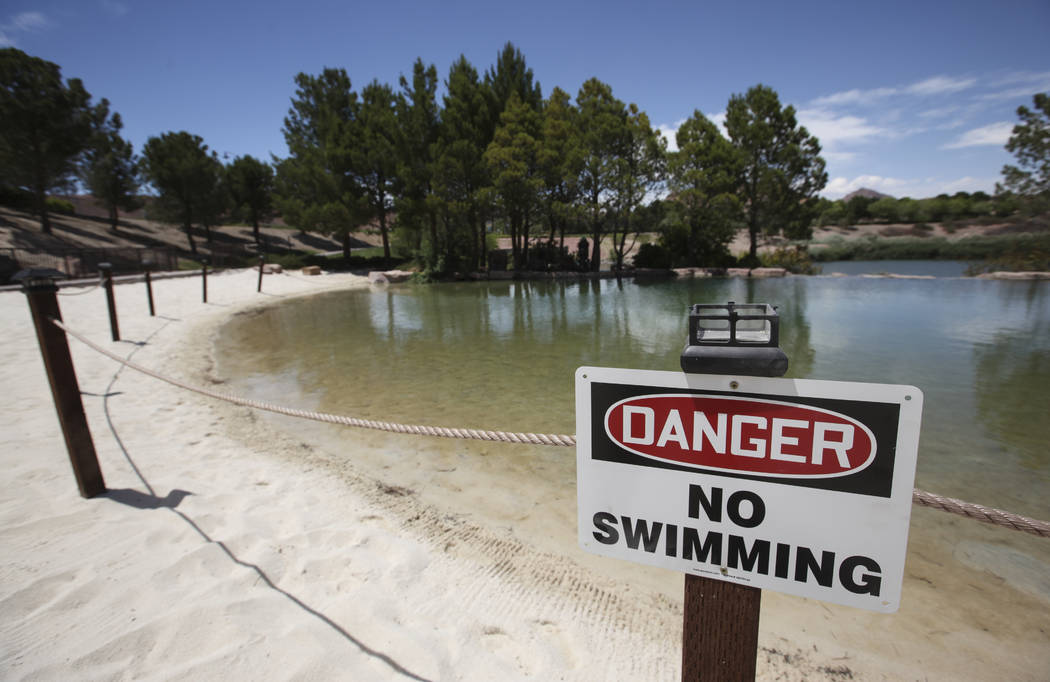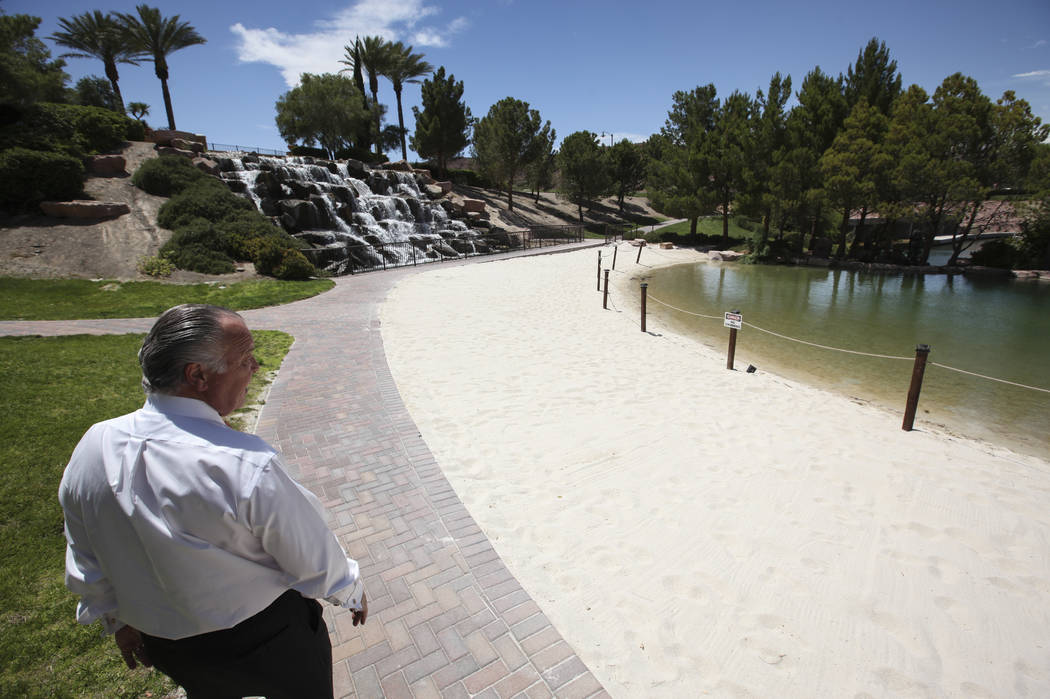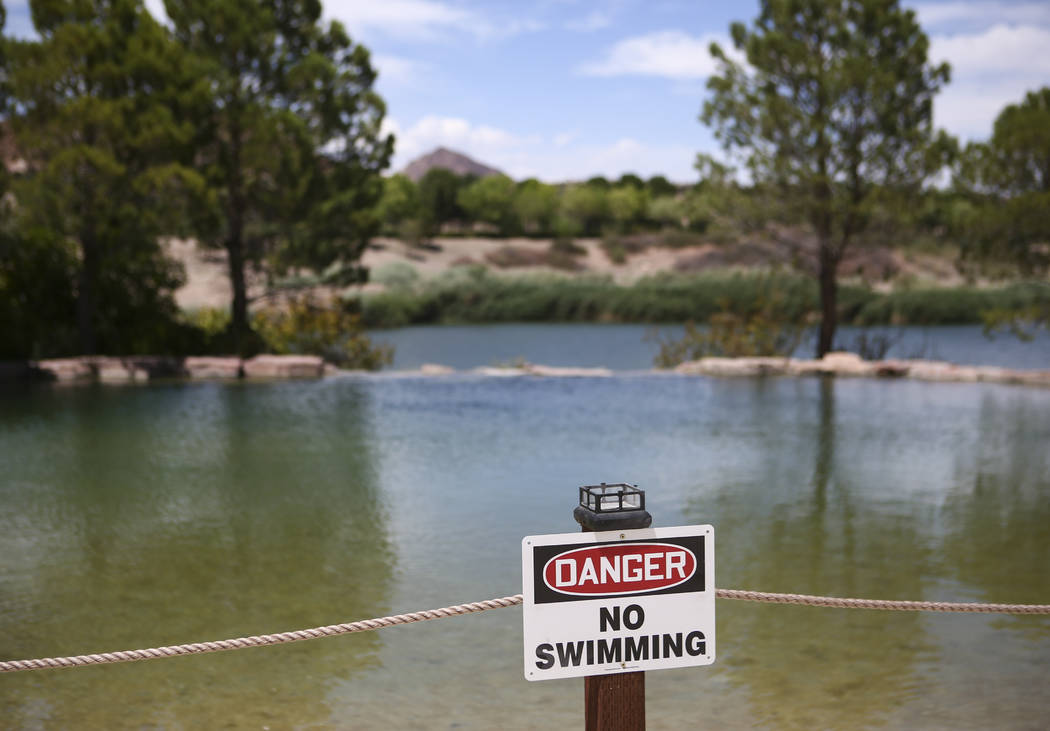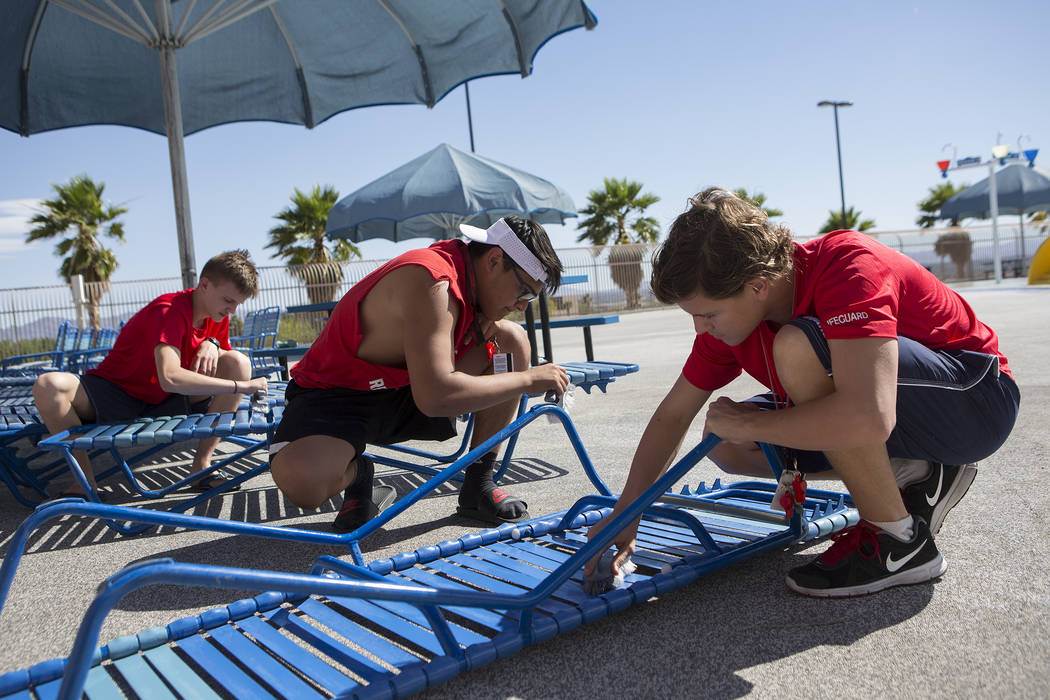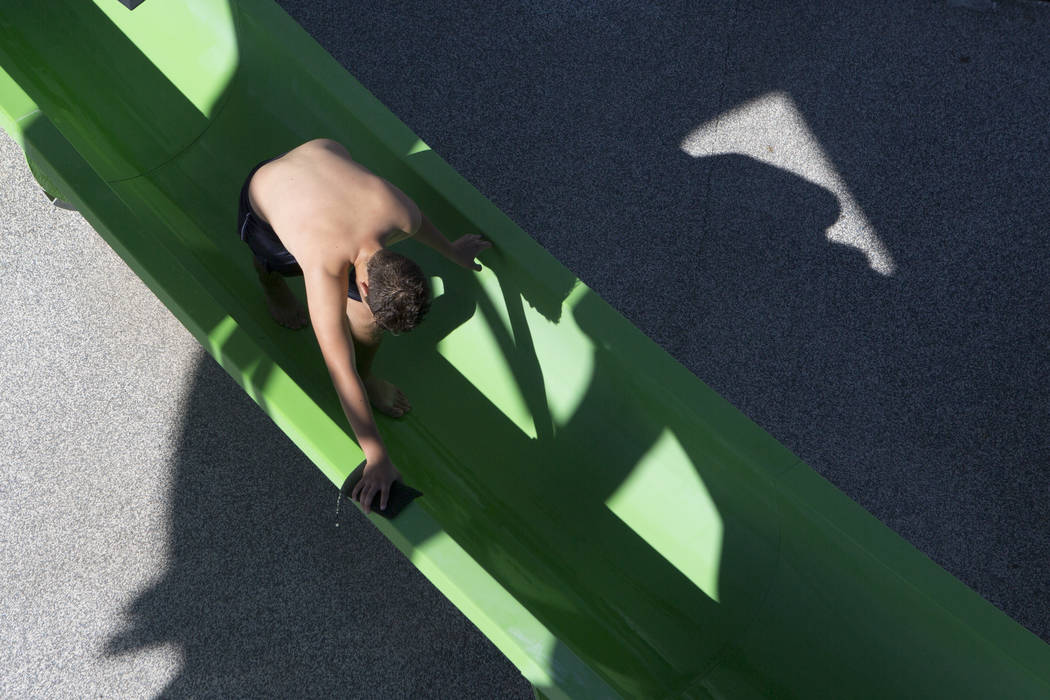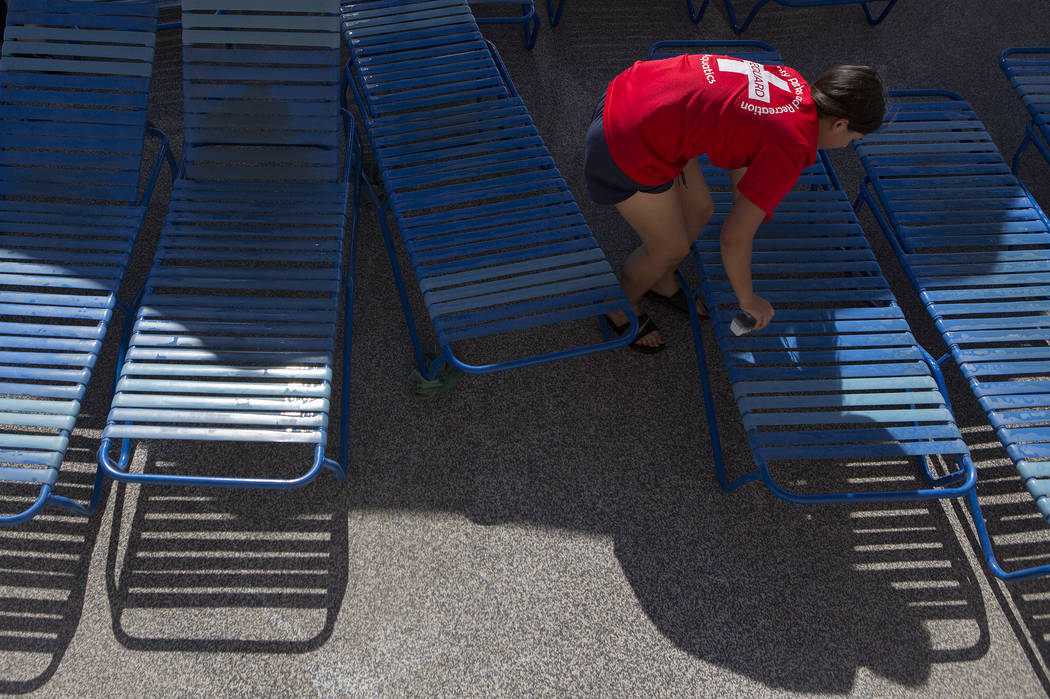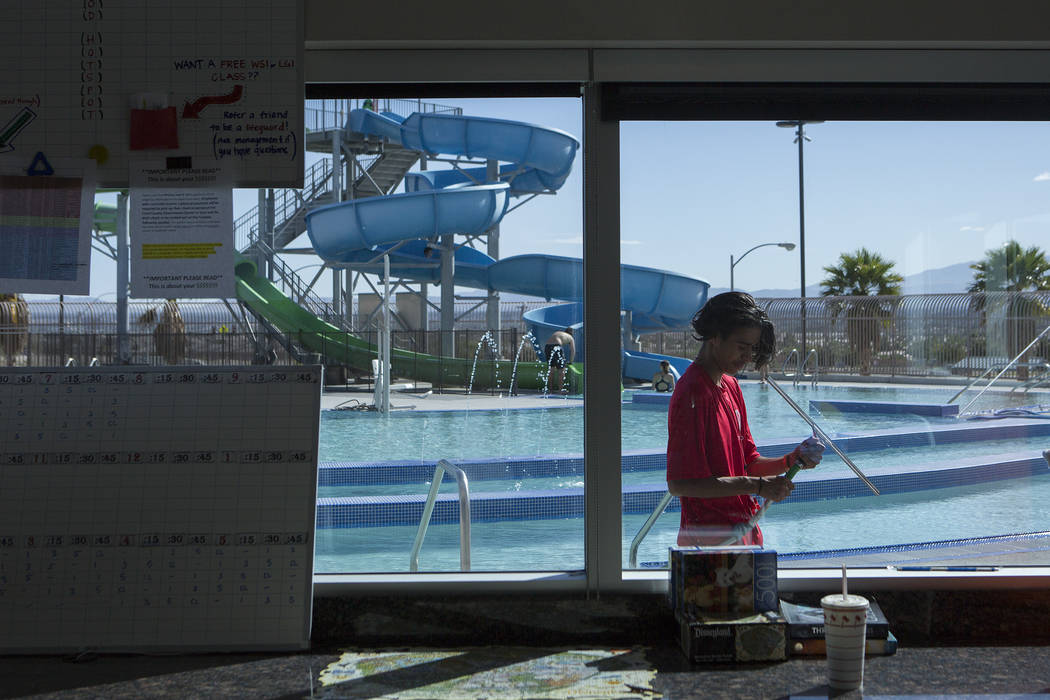 Thousands of Las Vegans will break out the sunscreen and flock to the valley's public pools this Memorial Day weekend as temperatures dip to the low-to-mid 90s.
But who is making sure those swimmers are in safe, clean environments?
The Southern Nevada Health District oversees about 4,800 pools and spas in the area, according to its website. It inspects all county and municipal pools, as well as pools at resorts and apartment complexes.
"If it's not in somebody's backyard, we have a permit on it," said Jeremy Harper, who supervises the environmental health section of the district's aquatic health program.
And it takes about 12 field staff and a couple plan review inspectors to make those inspections happen.
"It keeps us busy, that's for sure," Harper said.
Pools and spas get inspected at least once a year and must pass a roughly 100-item checklist. If found in violation of certain codes, such as not using disinfectants or not having lifeguards on duty, the pool will be closed and the property will be forced to pay a $716 fine before they can reopen.
Pools can also be shut down without a fine for less serious violations, such as the presence of broken glass, or having water runoff from a roof or canopy drain into the pool. The pool owners will have to correct the issue and contact the district for a re-inspection before the pool can reopen.
Harper said he is "fairly confident" that the pools and spas are safe and clean throughout the year because each one is required to have an operator certified through the district.
From Jan. 1, 2016, through April of this year, the district has closed and fined 88 pools or spas in Southern Nevada, mostly for violations such as gates that do not self-latch and insufficient disinfectant levels, records show. During the same time frame, 34 pools or spas have been shut down without a fine.
Harper said there is no set schedule for the inspections.
"Most of our inspections we try to be as unannounced as possible," he said. The only exception is when his team inspects bodies of water in gated communities.
All of Clark County's public pools passed inspection last year. Public pools in Las Vegas, Henderson and North Las Vegas also passed.
In 2015, two Clark County pools — Desert Breeze Aquatic Facility and the West Flamingo Adult Activity Pool — were closed after staph bacteria was found in water samples. That same year, the men's shower floor at the Las Vegas-run Municipal Pool and the women's shower floor at the Pavilion Pool both tested positive for staph.
Bill Carroll said he coaches the Desert Storm swim team year-round at the Municipal Pool in Las Vegas. He said he is confident in the cleanliness of the city facility.
"For the amount of people they have in here, they do a really good job," he said.
Contact Blake Apgar at bapgar@reviewjournal.com or 702-387-5298. Follow @blakeapgar on Twitter.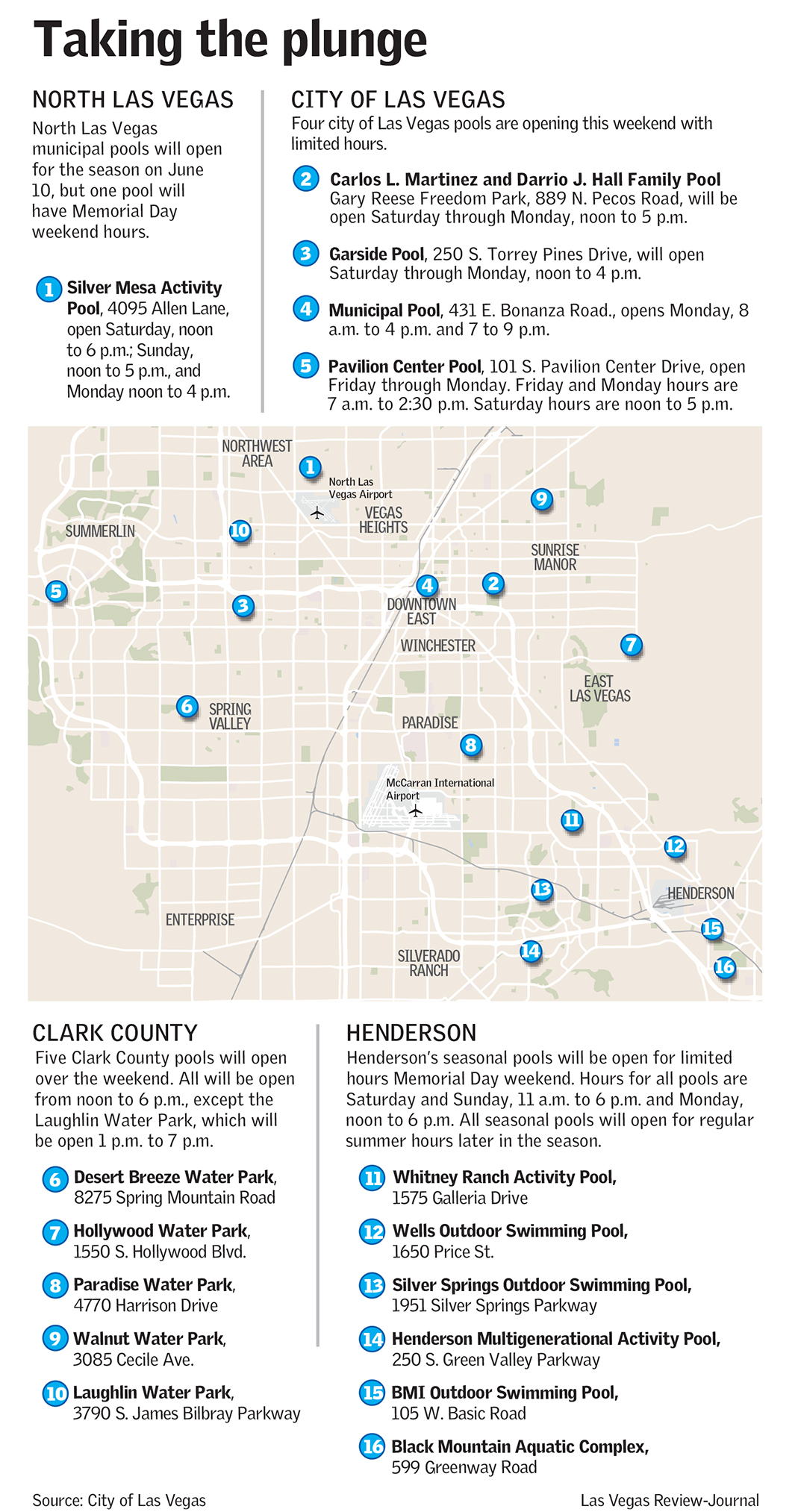 Hilton Lake Las Vegas lagoon closed to swimmers
E. coli was found at the Hilton Lake Las Vegas lagoon last summer, records show. Harper said the lagoon is considered a natural bathing area, so the level of bacteria to require closure is much higher than would be required for a regular pool or spa.
Sig Ortloff, general manager of Hilton Lake Las Vegas, said the lagoon has been closed off to swimming for four years. He said they test the water on a weekly basis to see what is going into Lake Las Vegas.
After the inspection by the health district last year, the resort provided additional signage and barriers around the lagoon to make it clear to guests that swimming is not allowed, he said.