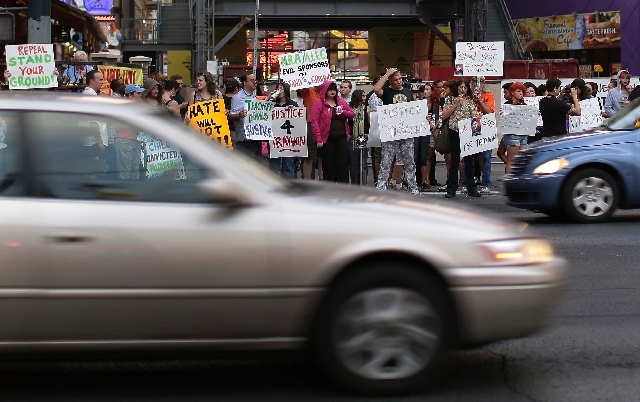 Hundreds of people are expected to gather for a march from the Heart Attack Grill on Fremont Street to the Lloyd George U.S. Courthouse on Saturday morning to mark the week anniversary of the verdict in the case of George Zimmerman.
Zimmerman was exonerated in the shooting death of Trayvon Martin in Florida on the basis that he shot Martin in self-defense, but many residents across the country — and across racial lines — have disagreed with the verdict.
Steven Johnson, an activist and member of the National Association for the Advancement of Colored People, said the march will begin at 8 a.m., then proceed to the federal courthouse.
Protesters are hoping that the U.S. Department of Justice will prosecute Zimmerman for a hate crime based on race.
"Mostly I'm going to march to show my support for the poor mother and father of Trayvon Martin," said Johnson. "I think we should take this to a higher court. If this was an African-American man who killed a young white Caucasian, the verdict would have been different. The entire story would have been different."
Contact reporter Tom Ragan at tragan@reviewjournal.com or 702-224-5512.
Related stories:
– Trayvon Martin forum draws 300 to North Las Vegas