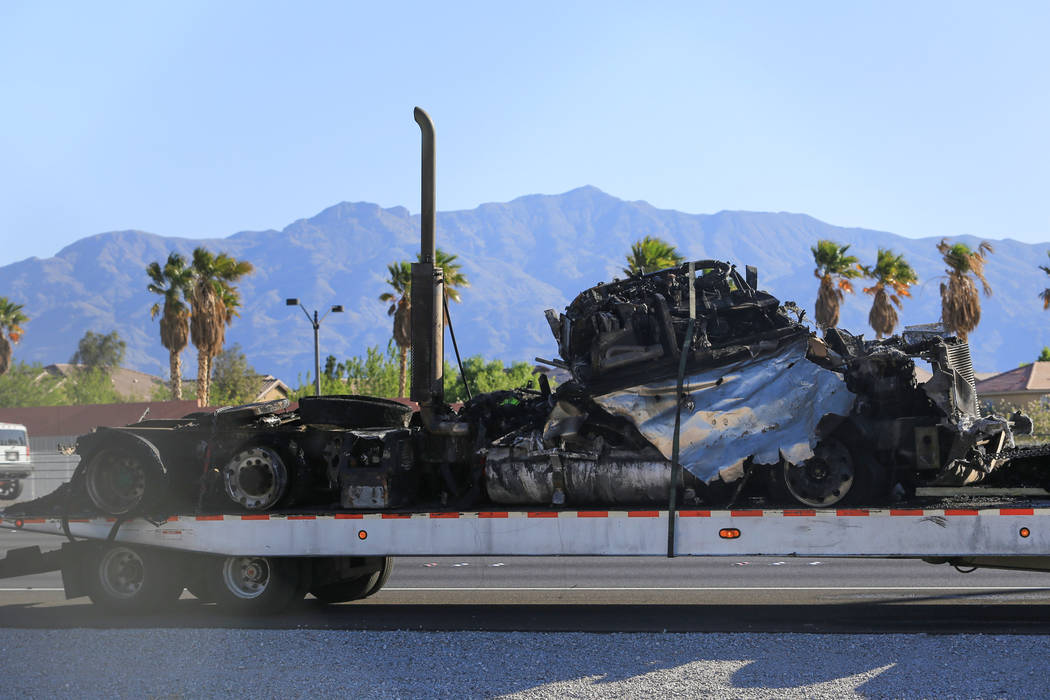 Authorities rescued a trailer full of tropical fish Friday after the big rig carrying them burned twice on U.S. Highway 95 in northwest Las Vegas.
The tractor trailer first caught fire about 10 p.m. Thursday in the southbound U.S. 95 lanes near North Durango Drive, Nevada Highway Patrol spokesman Jason Buratczuk said.
It reignited about 5 a.m. Friday, prompting a Clark County Fire Department response to extinguish the fire. As a result, Buratczuk said, the southbound highway lanes near Durango were temporarily closed.
Buratczuk said the cause of the fires was not clear.
About 2,000 fish were brought to the Animal Foundation, 655 N. Mojave Road, after the truck burned, according to spokeswoman Tawny Strelic. Highway patrol troopers contacted the shipping company and the fish were retrieved before noon Friday.
No humans were injured in either of the fires.
Reporter Max Michor contributed to this story. Contact Mike Shoro at mshoro@reviewjournal.com. Follow @mike_shoro on Twitter.