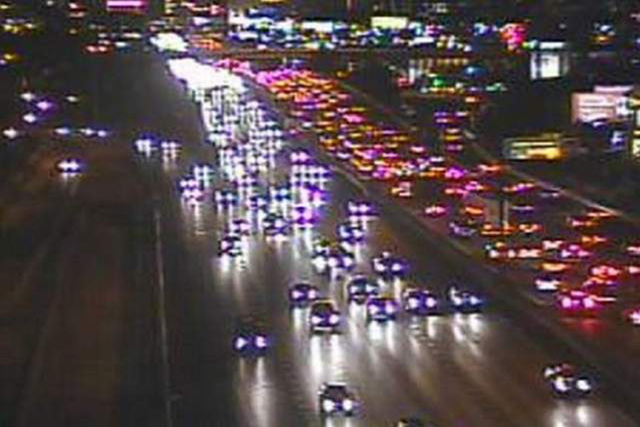 The Tropicana Avenue overpass on Interstate 15 has been deemed safe after a bulldozer struck it Tuesday, according to the Nevada Department of Transportation.
The collission happened about 4:24 p.m. after the bulldozer, being hauled on a flatbed trailer headed north on I-15, hit the overpass. It sent chunks of concrete flying, and some hit vehicles.
No one was hurt.
NDOT spokesman Tony Illia said Wednesday that engineers who inspected the overpass said damage was only superficial.
"The bridge's structural integrity remains intact," Illia said. Maintenance crews will repair the pockmarks.
Parts of I-15 Tuesday was closed for several hours while crews cleared the freeway.
Contact reporter Cassandra Taloma at ctaloma@reviewjournal.com or 702-383-0381.