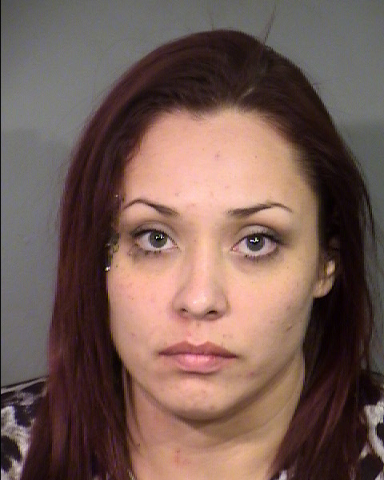 Two suspects were arrested Tuesday in connection with the death of a man who was found shot in a car near Desert Inn Road and Interstate 15, Las Vegas police said.
At about 3:20 p.m. on Feb. 23, officers found Christopher Allen Downie, 23, in the passenger seat of an Oldsmobile Cutlass suffering from multiple gunshot wounds, the Metropolitan Police Department said in a statement.
Downie was taken to University Medical Center, where he died from his injuries, the statement said. The vehicle's driver was not injured, police said.
Angelica Echevarria, 26, was arrested in a residence on the 1800 block of Metallic Court and Osbelio Cordoba, 26, was arrested at a hotel on the 100 block of Third Street. Both suspects were taken into custody without incident by detectives of the Criminal Apprehension Team, police said.
Contact Raven Jackson at rjackson@reviewjournal.com or 702-383-0381. Follow her on Twitter @ravenmjackson.