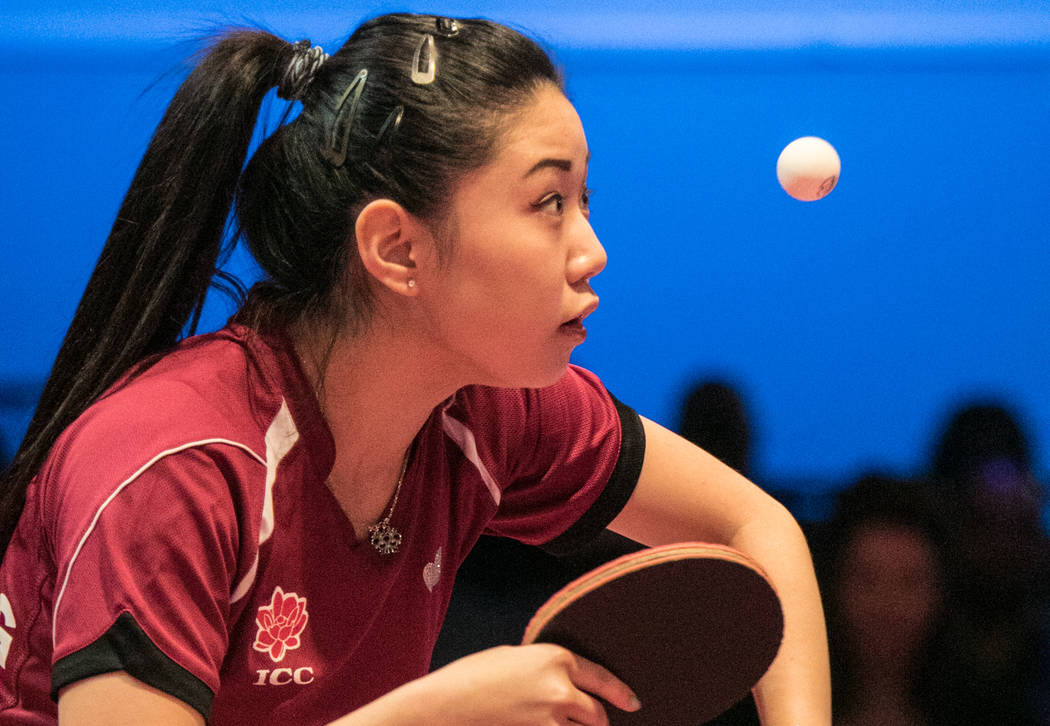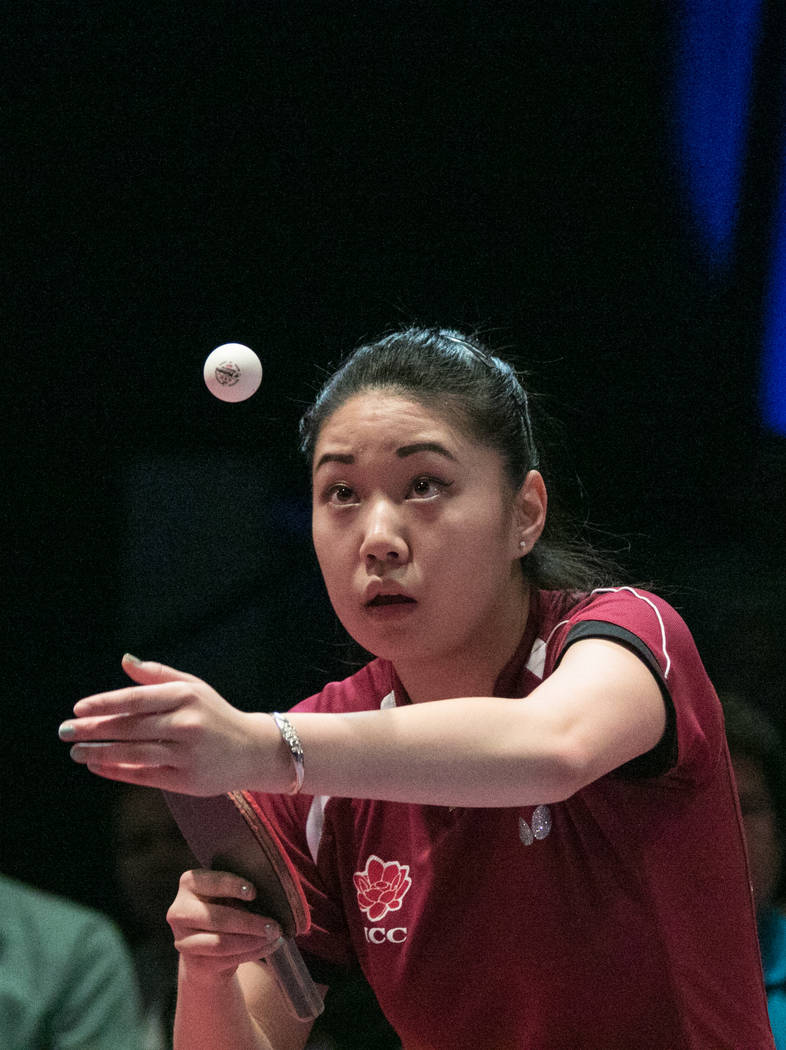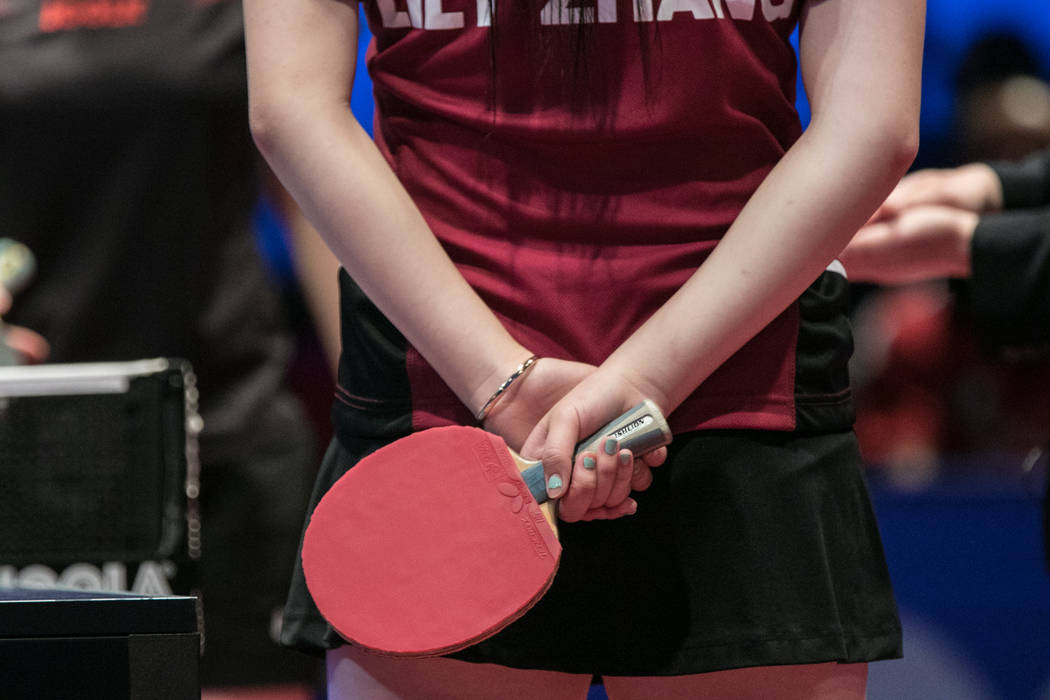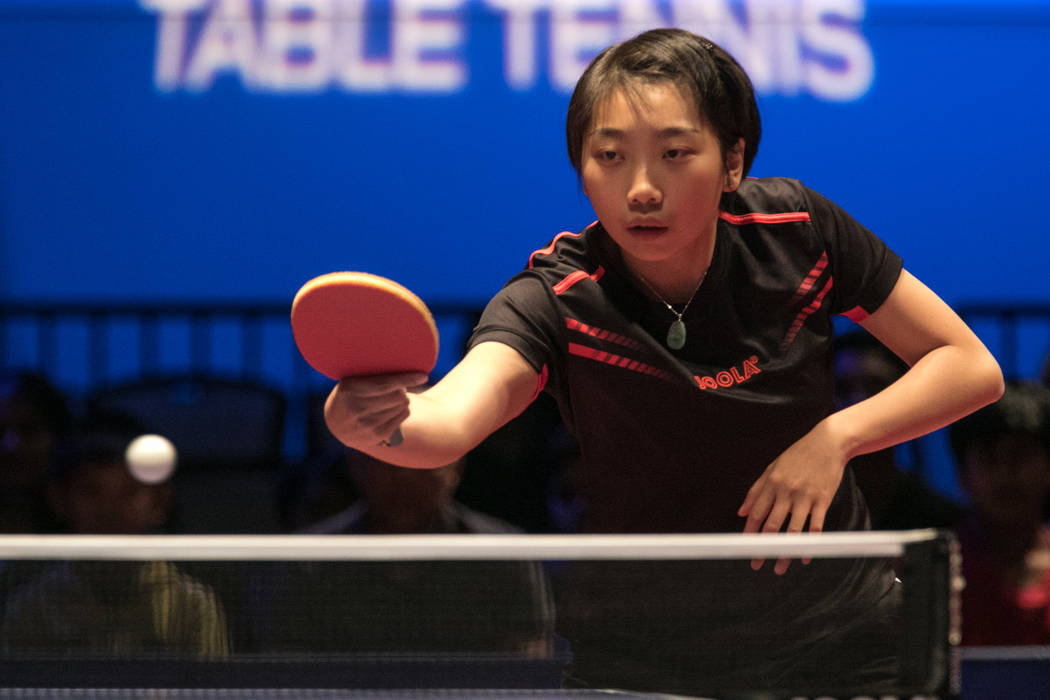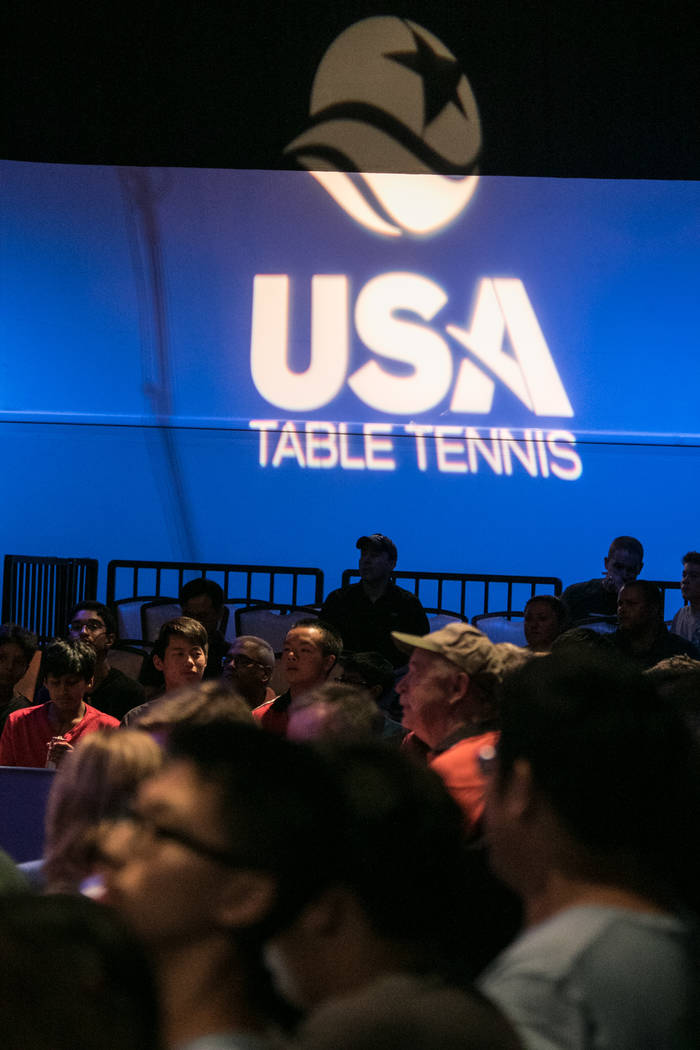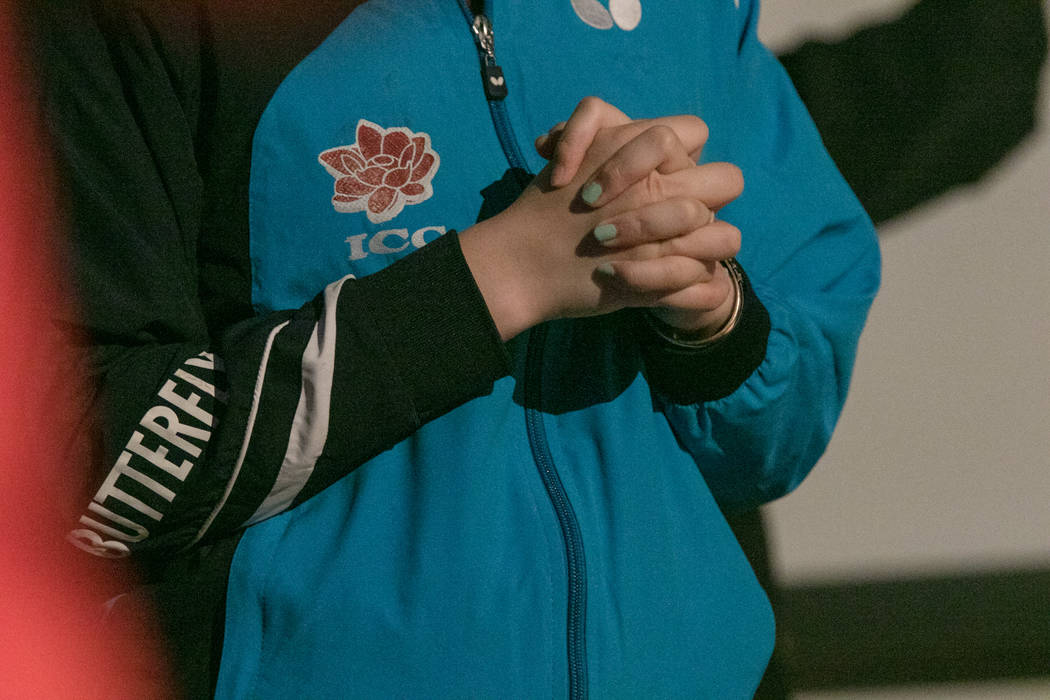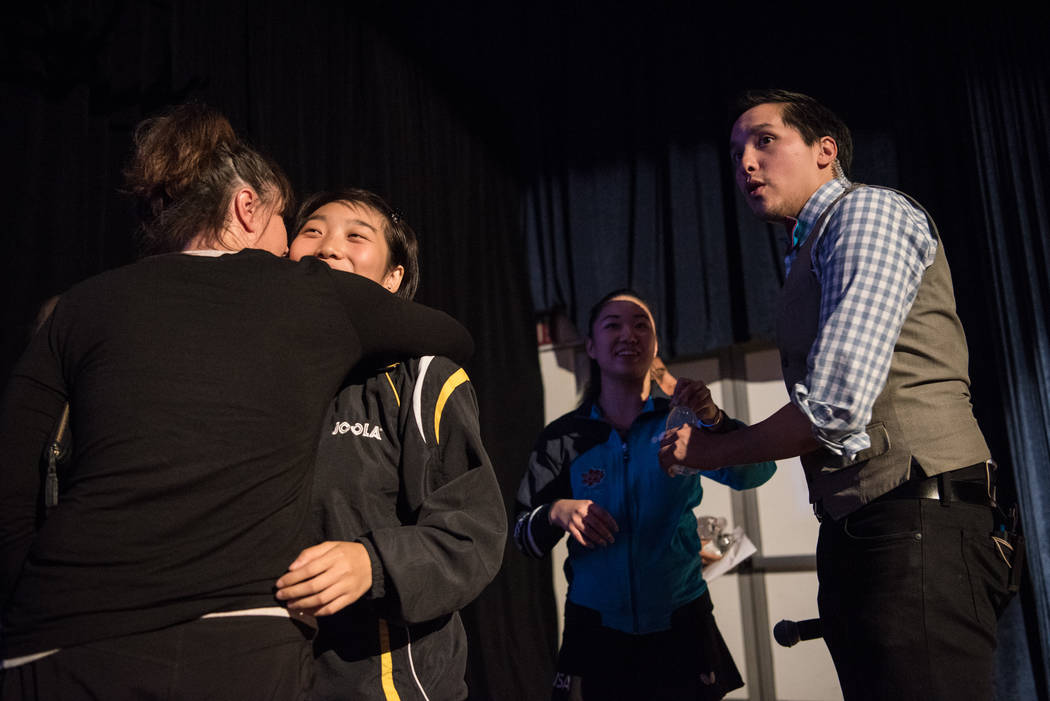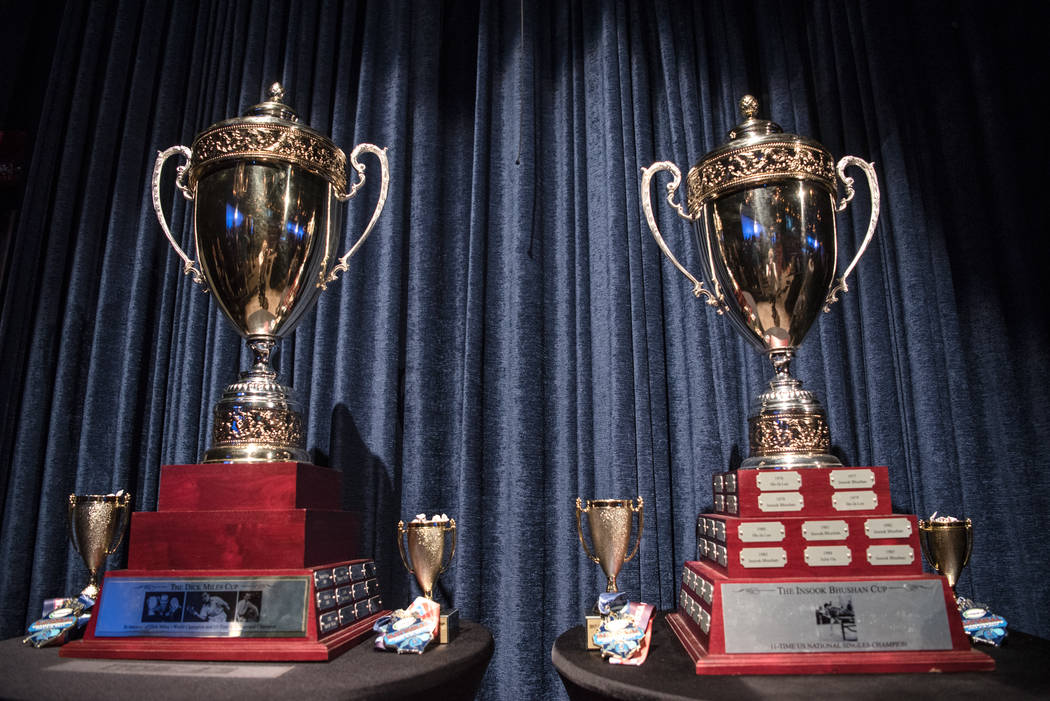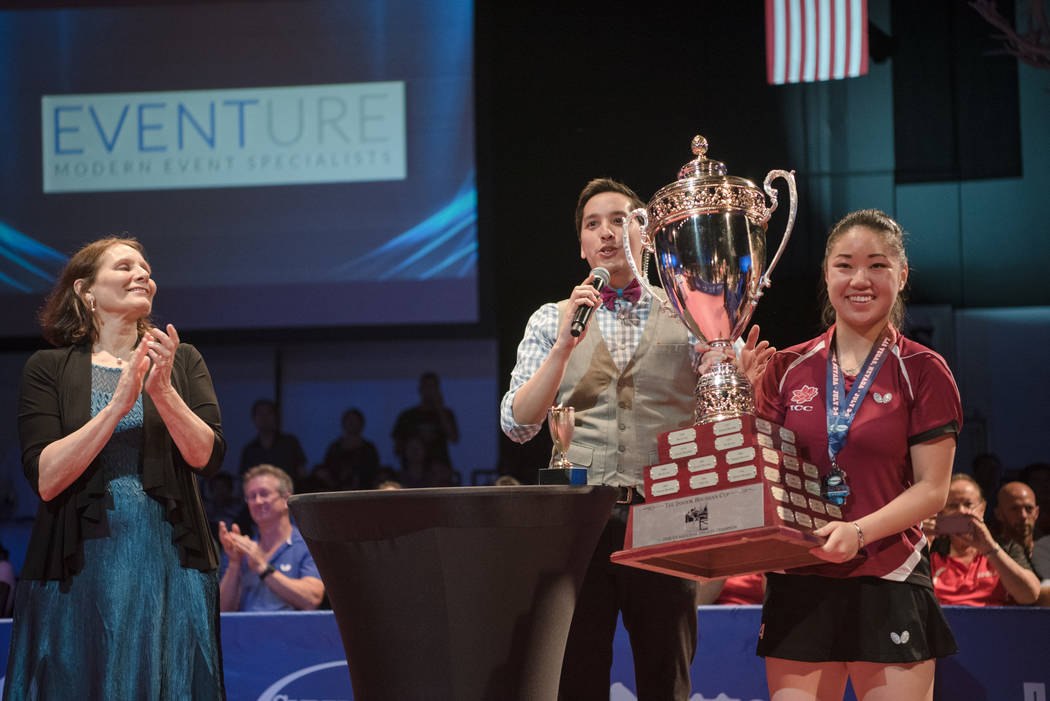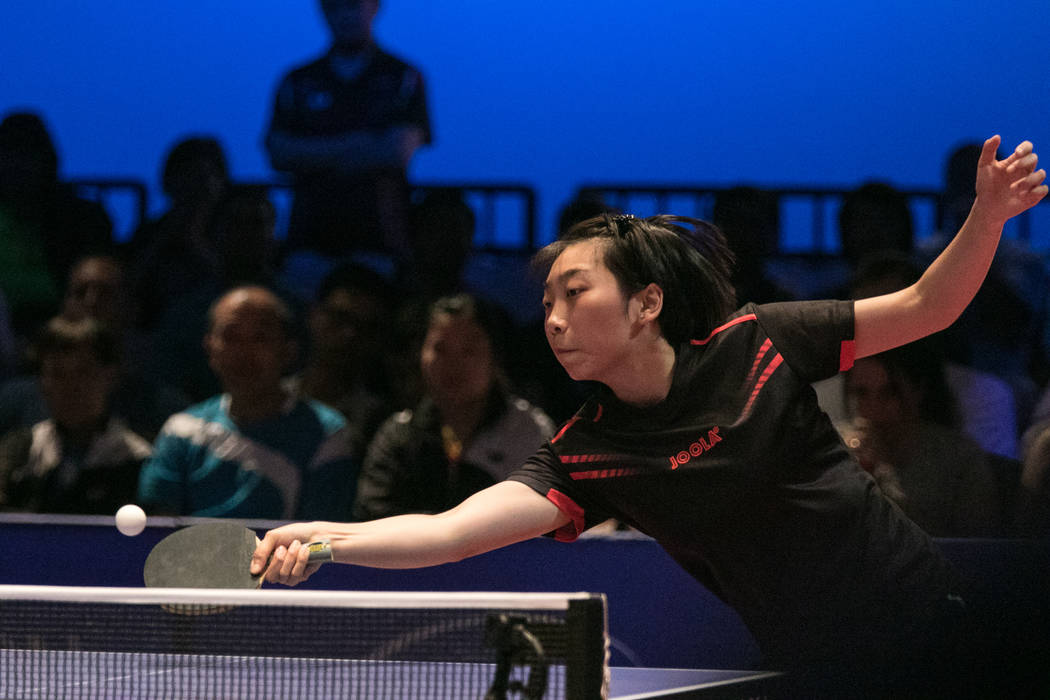 Lily Zhang steadied the small ball in her palm. She fired it across the table. The ball whizzed across, hitting Jennifer Wu's red paddle. In a millisecond, it made a round trip.
It was the fourth game of the USA Table Tennis 2017 Supermicro National Championships — and match point. Zhang was ahead by two.
And after a 30-minute match, in that second, Zhang became one of four women to win the national championship four times.
The event, part of the Final Table Celebration held at the Silverton, was a culmination of the 2017 National Championships that took place this week at the Las Vegas Convention Center. More than 750 athletes competed for more than 90 championship titles and a total of $45,000 in prizes.
Sporting a tennis skirt with the letters "USA," 21-year-old Zhang smiled as she held up her trophy and posed for photos. She hadn't lost any of her four matches this week.
The junior at the University of California, Berkeley, won $8,000. She called her title a testament to what can be done while being a full-time psychology major.
"This shows to juniors and kids that they don't have to give up their passion," Zhang said Friday night. "They can do both."
Later in the night, 17-year-old Olympic champion Kanak Jha, from California triumphed after four matches with Californian Nikhil Kumar, 14, to take the men's national championship title. Jha also didn't lose a game in this year's tournament.
For the first time since it started in 1976, the national championship aired live on the Tennis Channel.
"These are serious athletes," said Gordon Kaye, the chief executive officer of USA Table Tennis.
Kaye said table tennis is becoming one of the world's most popular sports, with more than 40 million watching the Olympic version.
"We're dressing up the sport, because it existed for 50 years in the basement," he said. "So this is kind of a coming-out party."
Almost all of the 600 seats in the venue Friday night were full. In the audience, Stuart Capria, from Jacksonville, Florida, sat watching, his wheelchair pulled up next to him.
The 68-year-old has watched the national championship since the 1970s. He's also played table tennis since he was 13.
Now that that there are more age divisions, he said, it's easier to see how talented young athletes are.
"The juniors are beating up on all the adults," Capria said, laughing.
Contact Briana Erickson at berickson@reviewjournal.com or 702-387-5244. Follow @brianarerick on Twitter.