UNLV names planning dean for proposed School of Medicine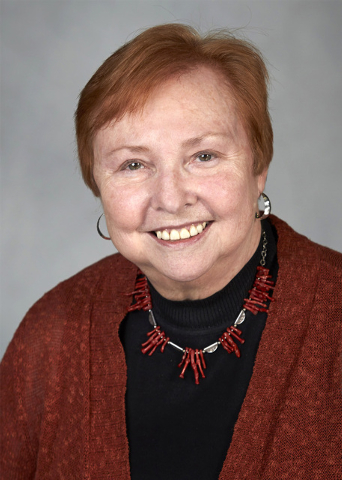 Barbara Atkinson will serve as planning dean for the proposed UNLV School of Medicine, the university announced Wednesday.
Atkinson is a former vice chancellor and professor at the University of Kansas School of Medicine. She joins the University of Nevada, Las Vegas on May 19 and is tasked with planning, fundraising and creating a community advisory committee.
Reached Wednesday, Atkinson said the medical school will be one "that does everything," including advanced education and research.
"I see it as a full-service research school," Atkinson said. "I hope to improve the health care for the region as well as have an impact on broader public health."
The school's specialties will be determined by physicians and specialists, but Atkinson identified potential areas of focus.
"One for sure has to be mental health and behavioral medicine, particularly addictions," she said. "I think the other areas might be neuroscience and cancer, but it's still early."
The school will likely open in 2019. Its first class will consist of 60 students and in later years will grow to 120, possibly 180. It will offer undergraduate medical education consisting of four years of training, and graduate medicine, which includes a residency and fellowship.
Under Atkinson's leadership, the Kansas medical school modernized curriculum, and boosted medical graduates from 175 to about 220 annually by opening a campus in Salina, Kan., and growing the university's Wichita campus from a two-year to a four-year program.
Contact Kristy Totten at ktotten@reviewjournal.com or 702-477-3809. Find her on Twitter: @kristy_tea.