UNLV student crowned Miss El Tiempo 2019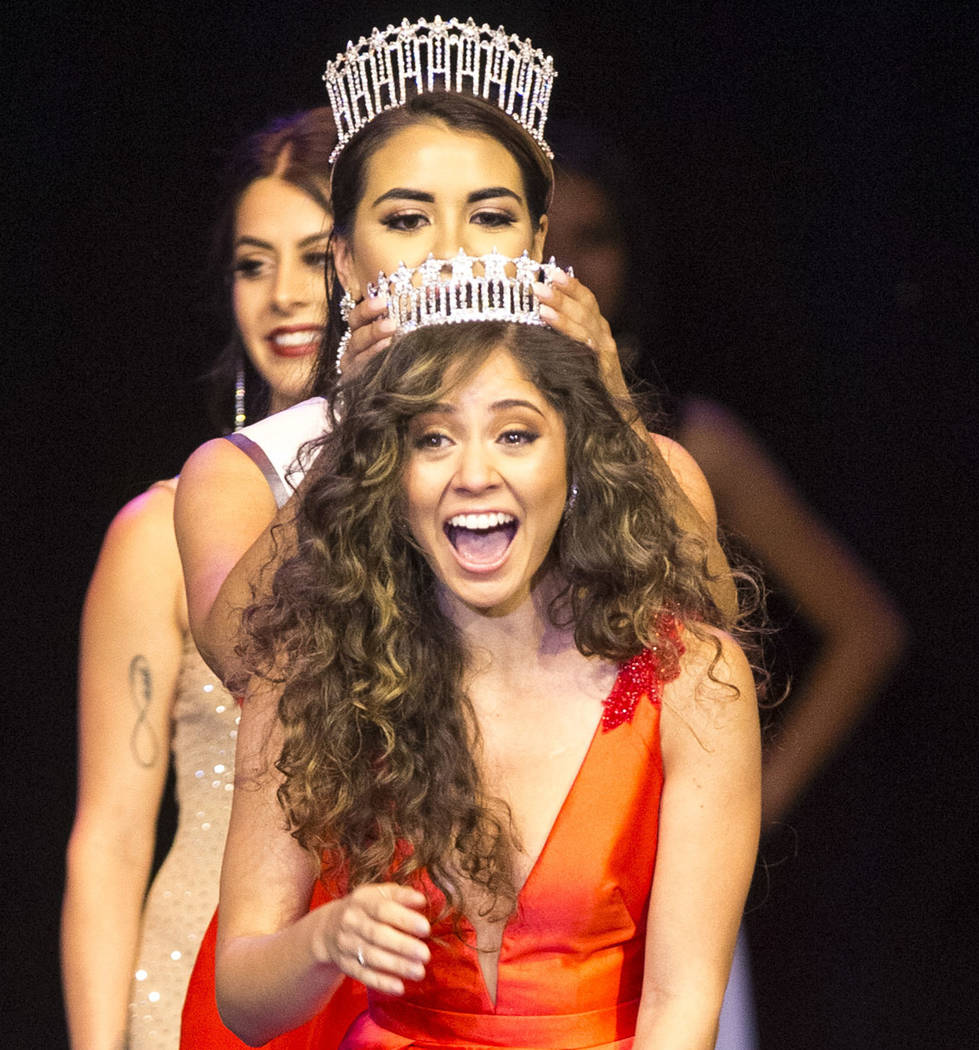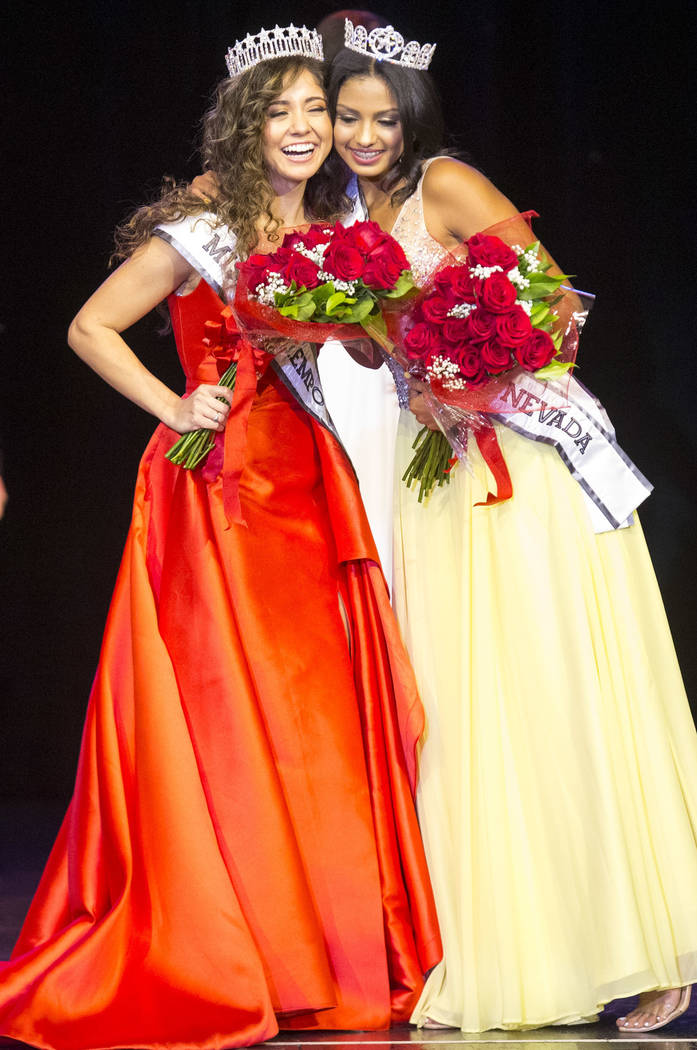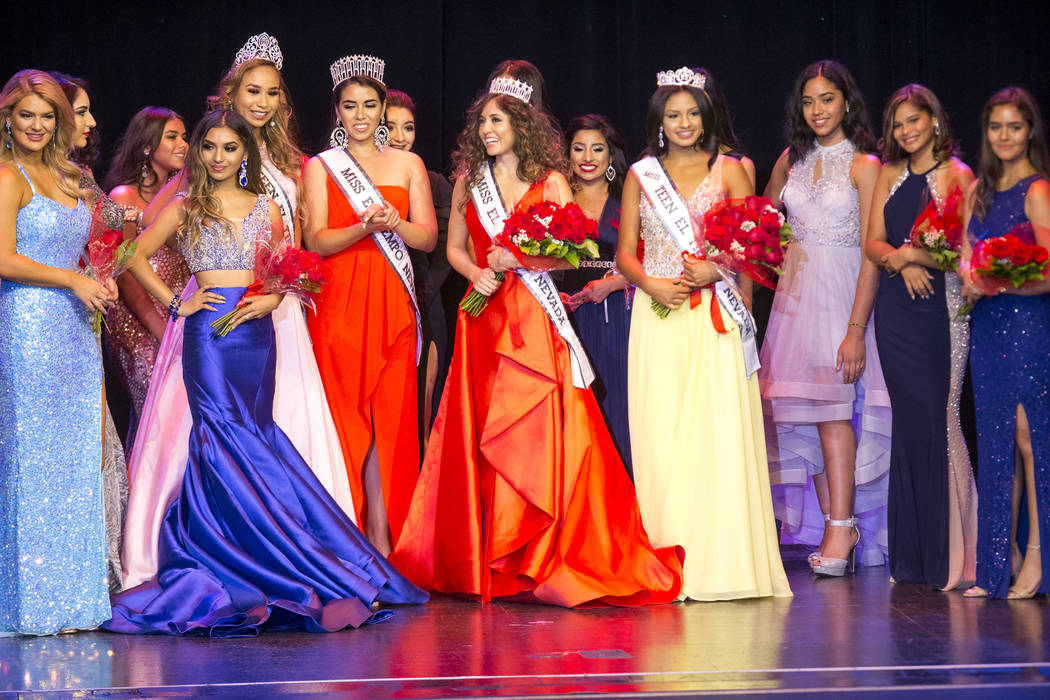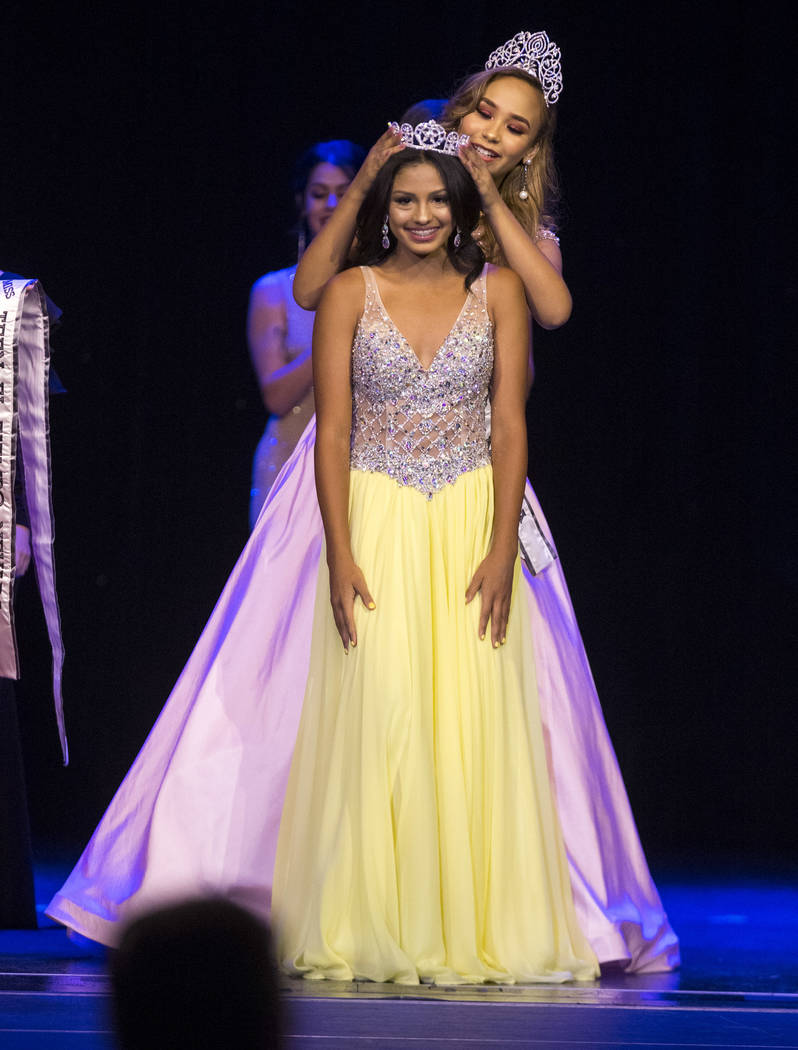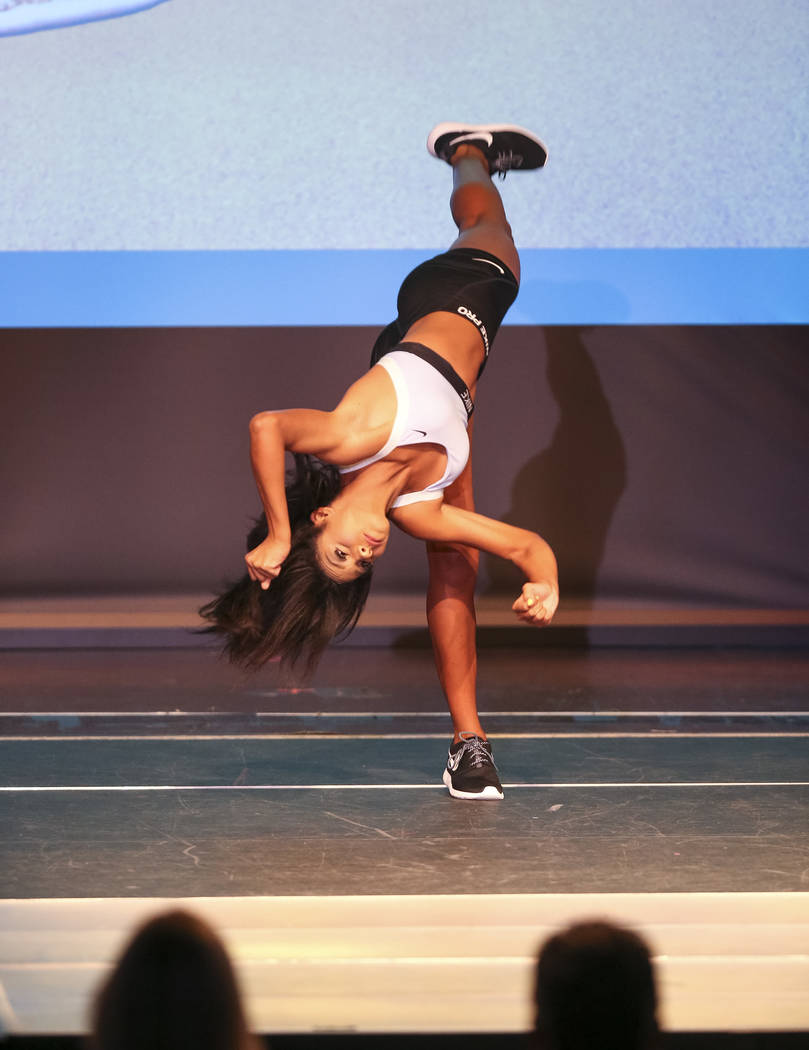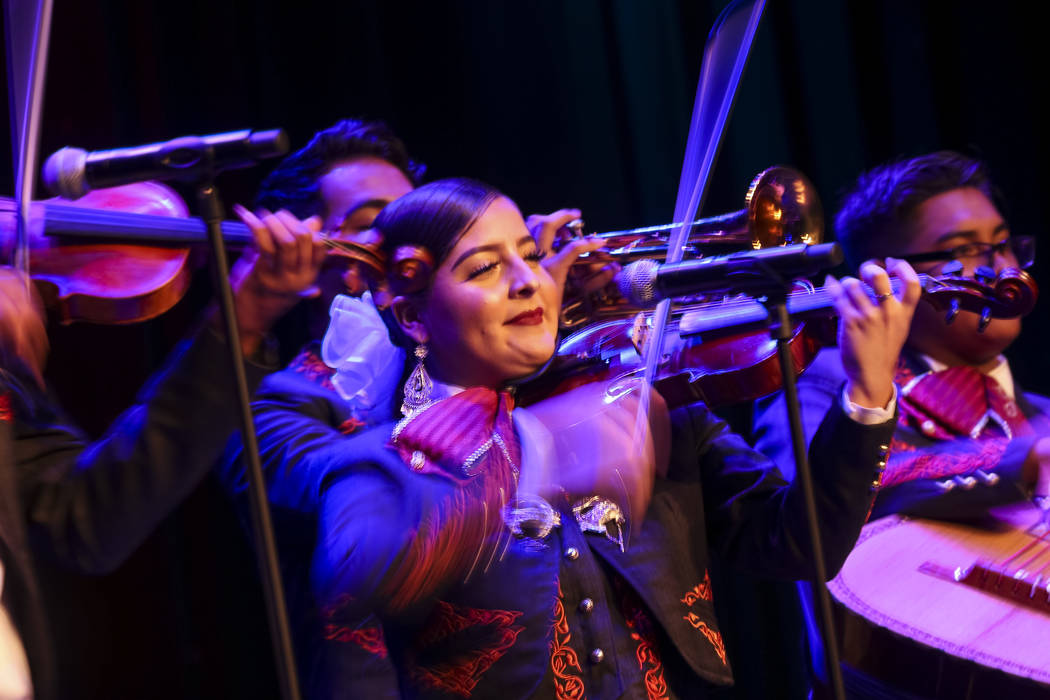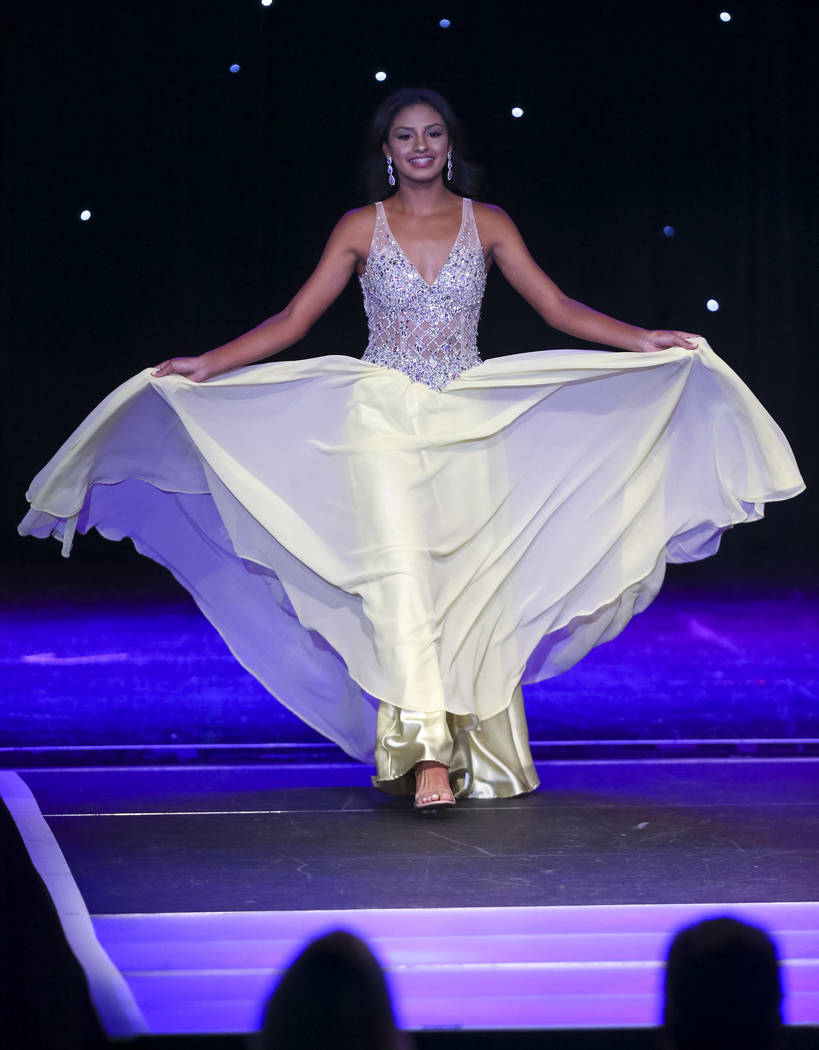 Miranda Contreras, a full-time member of the Air Force Reserve and pre-athletic training student at UNLV, was crowned Miss El Tiempo 2019 on Saturday night.
"Just to motivate other women around the world, especially Latinas, I'm so excited," Contreras said after the pageant held at Sam's Town. "To get involved in a part of my culture is just so important to me."
Contreras, 21, said she hopes to use her new title to start a four-week camp for homeless young people.
Noelani Mendoza, a freshman at Faith Lutheran High School, was named Miss Teen El Tiempo on Saturday. Mendoza hopes to be a professional volleyball player, model or actress in the future.
"I can set a good example for young women and hopefully help the community out," Mendoza said of her new title.
The Miss El Tiempo and Miss Teen El Tiempo pageants are official preliminaries to the Miss Nevada USA pageant and the Miss Teen Nevada USA pageant, respectively.
Both titleholders will compete at the Miss Nevada pageant in January at South Point.
The second annual event, attended by about 300 people, included 16 contestants identifying as Latina.
Both winners will go on to represent El Tiempo, a Las Vegas Review-Journal publication and the largest Hispanic publication in Southern Nevada.
"This event is so much more than a beauty pageant. It was designed to empower young women and help unify diverse ethnic cultures, break racial barriers and highlight smart, accomplished, ambitious and beautiful young ladies across Nevada," Review-Journal Executive Editor Glenn Cook said before the competition.
The event was hosted by international Cuban singer and songwriter Noybel Gorgoy. The contestants competed in interview, evening gown and swimsuit categories.
"Last year, we were amazed at the first annual Miss El Tiempo pageant. This year underscored that support. The quality of contestants and the spirit of the crowd were overwhelming," said Miss El Tiempo producer and director Robert Danielson.
First runner-up for Miss El Tiempo was College of Southern Nevada business and political science major Zeiri Rodriguez. The second runner-up was Kaelyn Crede, who graduated from Monmouth University in New Jersey.
In the Miss Teen El Tiempo competition, first runner-up was Victoria Amen, a 17-year-old student at College of Southern Nevada. The second runner-up was 15-year-old Centennial High School student Alondra Senior.
Miss El Tiempo 2018, Diana Cervantes-Adams, said she wishes the best for the two young women crowned who will be representing Latinas at the pageant. She said the new role is an important responsibility.
"We're making an impact, and we're showing up, and we're definitely standing out," she said. "Thanks to this pageant, it's happening faster."
Contact Briana Erickson at berickson@reviewjournal.com or 702-387-5244. Follow @brianarerick on Twitter.