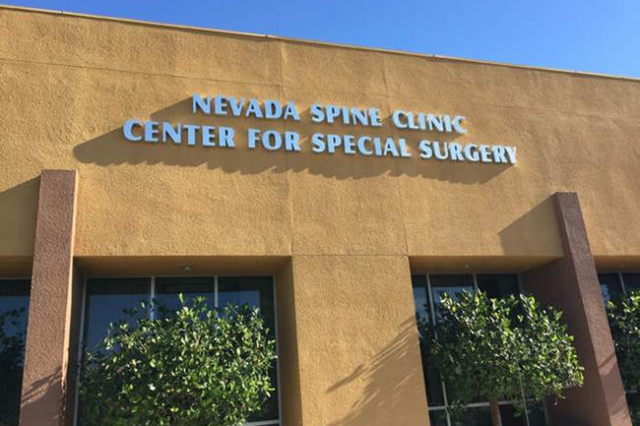 Las Vegas spinal surgeon Jaswinder Grover has been dismissed from a lawsuit that accused him, another local surgeon and four valley hospitals of participation in massive health care fraud scheme.
The case, filed in February in Los Angeles County Superior Court by numerous insurance companies and unsealed in May, accused the doctors and hospitals of installing fake spinal hardware into unwitting patients. The document named Grover and fellow valley surgeon Patrick S. McNulty as defendants.
On Oct. 27, plaintiffs dismissed with prejudice all allegations against Grover, a spokesman for Grover wrote in a statement.
Also in the statement, Donald Campbell, Grover's Las Vegas attorney, said such a dismissal is unusual and signals that his client was erroneously sued.
"I know we have never compromised patients," Grover said Tuesday, adding that he's been practicing in Las Vegas for 21 years. "We have always been concerned that these sensational allegations would incite anxiety amongst our patients, and we're happy that this is behind us."
The lawsuit, which remains pending, accused Murrieta, Calif.-based Spinal Solutions and others of manufacturing fake hardware at a fraction of the cost of the genuine product, then paying kickbacks to surgeons to use the cheaper stuff as part of a scheme to bill insurance companies for the more expensive hardware.
Centennial Hills Hospital Medical Center, Sunrise Hospital and Medical Center, St. Rose Dominican Hospital's San Martin Campus and University Medical Center are among the hospitals named as defendants in the lawsuit.