Vandalized Las Vegas billboard says 'Shoot a School Kid'
Updated March 1, 2018 - 10:09 am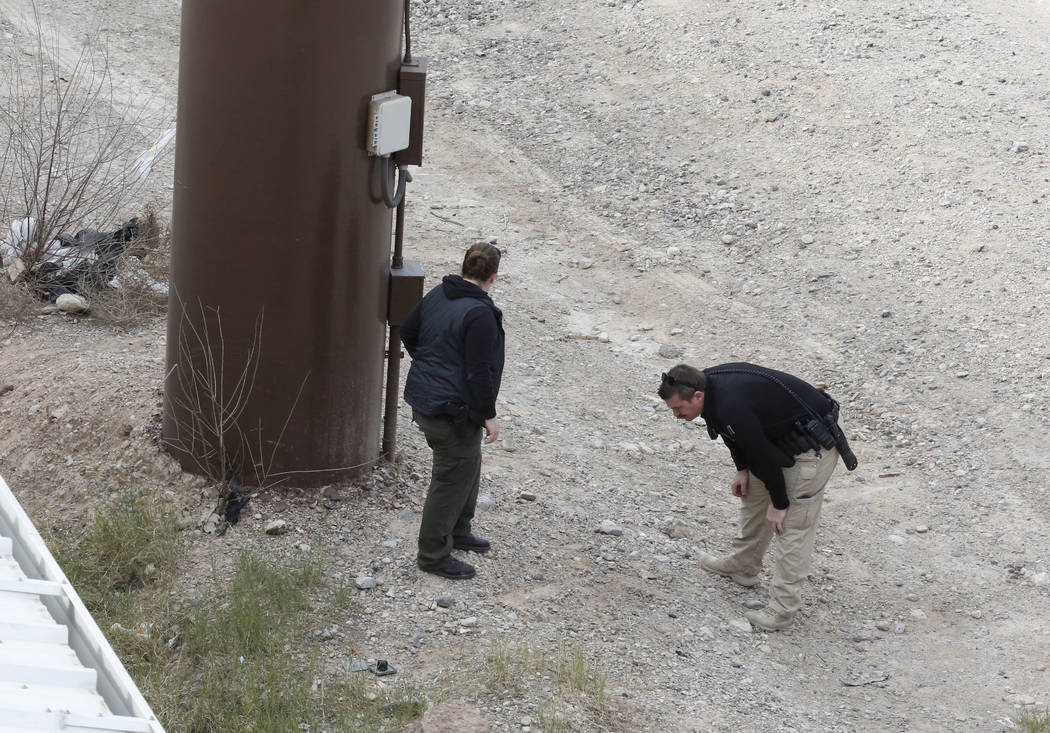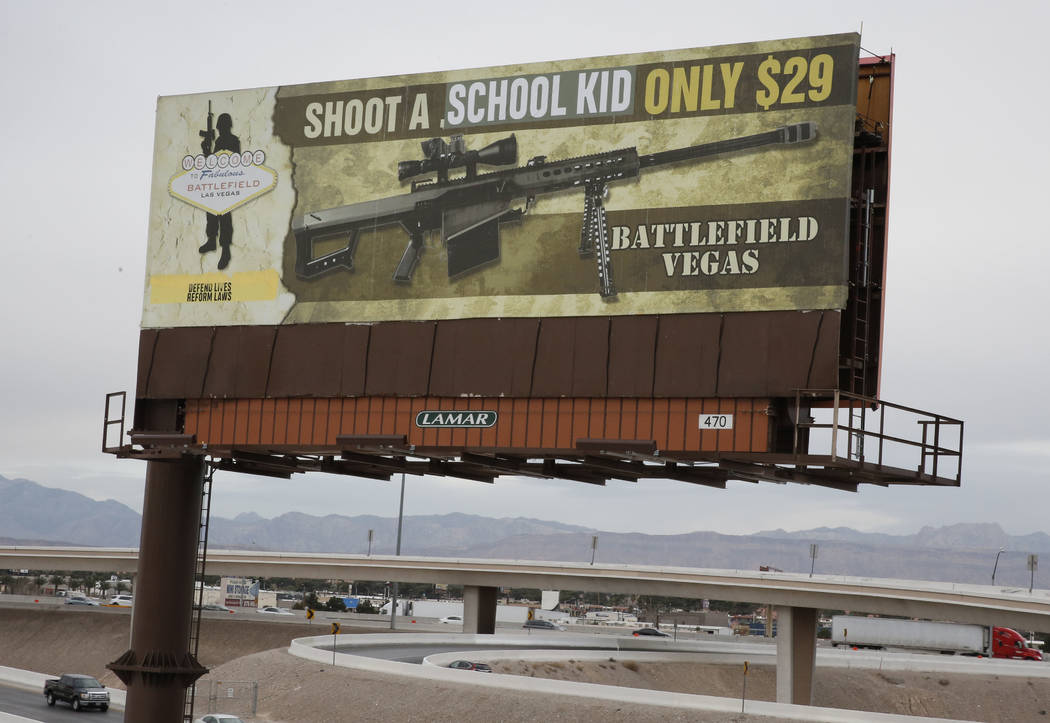 A billboard near Interstate 15 and Spring Mountain Road in Las Vegas was vandalized early Thursday morning.
The billboard advertising Battlefield Vegas, a shooting range in Las Vegas, was changed from "Shoot a .50 Caliber Only $29" to read "Shoot a School Kid Only $29." Over the phone number for Battlefield Vegas was pasted "Defend Lives Reform Laws."
By 9 a.m., both the original signage and the alterations had been removed.
An activist art collective, INDECLINE, claimed the vandalism and provided a video showing two people making changes to the sign.
"This protest piece is in response to America's longstanding obsession with gun culture and our government's inability to honor the victims of mass shootings by distancing themselves from the homicidal policies of the (National Rifle Association)," the group wrote in a news release.
The NRA did not immediately respond to a request for comment. Battlefield Vegas declined comment.
Las Vegas police are investigating the vandalism. Metropolitan Police Department spokesman Jay Rivera said the video the group released would help identify those responsible.
Last August, INDECLINE claimed responsibility for vandalizing a Floyd Mayweather billboard along Interstate 15 before the famed boxer's bout with Conor McGregor.
The vandalized billboard has been taken down. pic.twitter.com/SMgUuNEdp6

— Blake Apgar (@blakeapgar) March 1, 2018