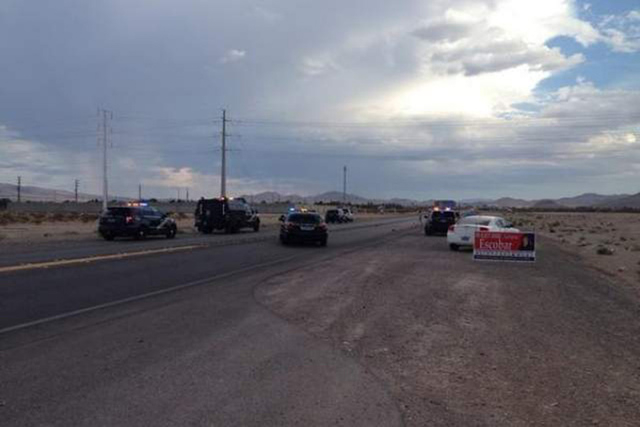 Those who knew Cesar Augusto Flores — the bicyclist who died Friday after being struck by a car in the south valley — know he was a generous man who loved animals and helped the homeless.
"He was the most amazing man you will ever meet. So full of life and love, and the largest heart in the world, always feeding homeless people, always helping anyone out. He wanted the world to be positive," his wife of more than six years, Zita Doyle, told the Review-Journal on Saturday.
Flores, 41, of Las Vegas was riding a bicycle on Las Vegas Boulevard, near the Frias Avenue, when a Nissan sedan driven by a 36-year-old woman hit him from behind, the Nevada Highway Patrol said. The driver, who was suspected of driving under the influence of alcohol or drugs, was arrested, the Highway Patrol said.
Doyle described an older homeless man Flores befriended and brought home.
"He is still living with us to this day as a part of our family," she said.
And her husband was also a creative man: he was writing a screenplay based on a story he wrote, and he was working on a clothing line.
"His dream was, after he sold his movie and got the clothing line going, we wanted to build shelters and housing for the homeless and low income," Doyle said. "We also wanted to get an RV and travel someday to all the baseball parks in the U.S."
To pay for funeral expenses, Doyle said she will be selling off Flores' huge toy collection.
"He was a person," she said, "an amazing person who touched so so many lives, and I miss him so much."
Contact Ricardo Torres at rtorres@reviewjournal.com and 702-383-0381. Find him on Twitter: @rickytwrites. Contact Wesley Juhl at wjuhl@reviewjournal.com and 702-383-0381. Find him on Twitter: @WesJuhl.