Vegas discrimination lawsuit could be headed to arbitration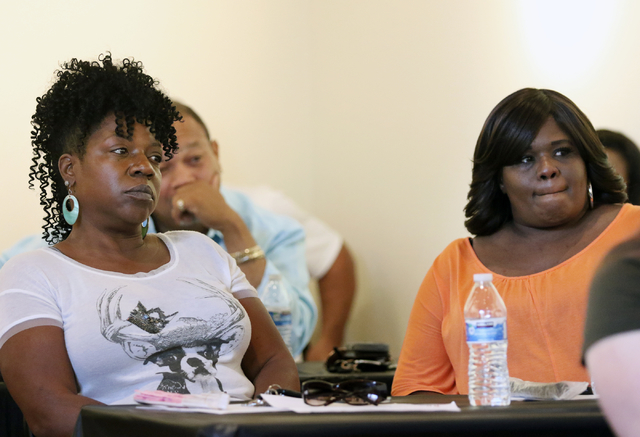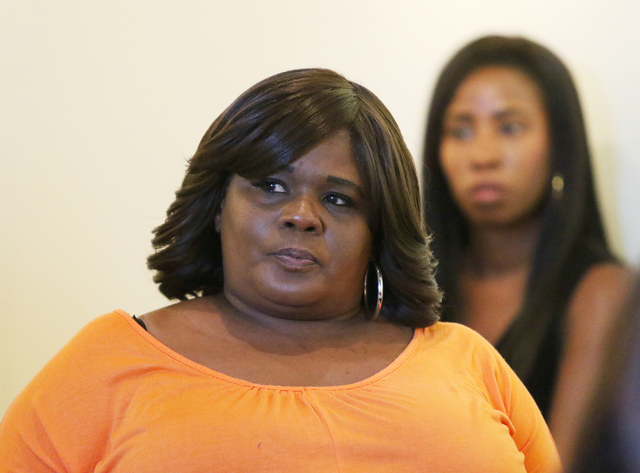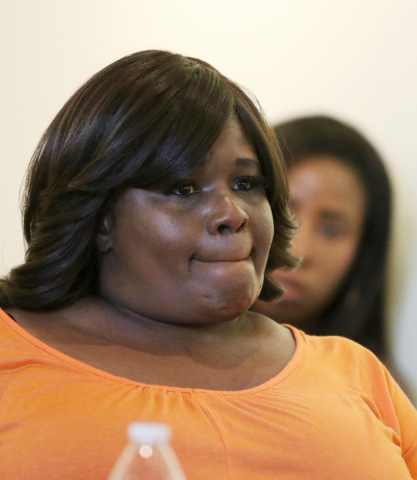 Black laborers were lured onto job sites with the promise of substantial new contracts, deprived of pay for work performed and sometimes forced out of business by a Las Vegas union leader, according to a lengthy discrimination lawsuit that soon could go to arbitration.
The suit, first filed in federal court in 2011, accuses Laborers Local 872 of forcing black subcontractors to default on their union dues. It alleges the union kicked those laborers off job sites and replaced them with contractors of other races.
That's on top of allegations made in March by a former union staffer who, in a sworn affidavit, accused Local 872 Business Manager Tommy White of calling black employees a racial slur and "back-stabbers."
The former staffer also accused White of physically assaulting him after he was fired late last year.
White deferred comment on those and other allegations to one of the union's California-based attorneys, who said the alleged assault "absolutely didn't happen."
The local, its joint trust fund or White are named in no fewer than 12 other pending civil actions.
Two cases allege the union discriminated in denying disability benefits to at least one black member and retaliated against others by passing over them for job assignments.
The union — which represents about 2,600 jackhammer operators, forklift drivers, concrete workers and other job site employees — settled a third such discrimination suit filed by two black former employees in 2009. Las Vegas CityLife reported in October 2011 that the terms of that settlement were sealed.
The settlement came only a few years after a U.S. District Court judge found the union "failed to provide adequate safeguards to ensure a fair election" of its officers in 2003, the same year White was elected business manager. The court, siding with the U.S. Department of Labor, ordered federal authorities to supervise the local's next regular election.
The Las Vegas Review-Journal spoke with three former laborers still fighting Local 872 in court.
Each recounted multiple instances of workplace sexual harassment or intimidation, usually centered around their race and almost always under the nose of a union steward or business agent. One current union laborer said a foreman threatened him with a noose. All of those allegations appear in suits pending against the union.
But all said they're more interested in returning to work than in getting a settlement check. Those who could work said they wanted to get back to it, though not without major changes at the union hall, where they feel discrimination continues.
"I just want my life back," former laborer Stephanie Shelby said. "We've been to everybody in the state of Nevada, and they've all turned their backs on us — our black so-called leaders, everybody. They refuse to meet with you, the whole nine yards.
"I can't get any answers, but we won't keep quiet."
Plaintiffs who spoke with the Review-Journal about the largest complaint still pending against Local 872 said their suit likely is headed to arbitration.
Union attorney David Rosenfeld said he doubts those suing the union will be able to afford arbitration, which could cost up to $5,000. Rosenfeld predicted the plaintiffs eventually will drop the case.
GOODMAN HIRED
Local 872 has enlisted a familiar name to fight one of several legal skirmishes surrounding the discrimination cases filed by its former union members. Ross Goodman, son of Las Vegas Mayor Carolyn Goodman, will represent the local in an embezzlement suit against John Earl Stevens, a union business agent fired from his post in December.
The union and other laborers locals have donated at least $31,500 to Goodman mayoral campaigns since 2011, including $10,000 to pay for an April robocall slamming one of the mayor's primary election opponents. The mayor said she wasn't sure if those donations might pose a conflict of interest for her son, who did not respond to requests for comment on the embezzlement case.
Local 872 has provided labor for some of Las Vegas' most high-profile, public-private development projects, including The Smith Center for the Performing Arts and the city's $150 million City Hall, a project Local 872 even offered to prop up with a $47 million to $79 million pension fund loan.
Between those jobs and the campaign cash, several former laborers suspect it's no coincidence the union was able to land a member of Las Vegas' most prominent political family to argue the case against Stevens, who was accused in April of using Local 872 funds to buy California lottery tickets.
Stevens, who is black, suggested the case has more to do with his ties to several black contractors listed in the 2011 suit pending against Local 872. He said that before he was fired White warned him to "stay the (expletive) away" from those plaintiffs.
"The local unions are independently run, apart from the international," Stevens said. "So the only people that can change (Local 872) are the members, and they're afraid because they don't want to be blackballed.
"They're afraid of losing favor with Tommy."
BOOMING AGAIN
Stevens isn't alone in feeling retaliation.
Yolanda Dyess, one of five Las Vegas-based black subcontractors who sued the union four years ago, said she lost her business because she spoke out about Local 872's prejudicial practices.
She and others allege the union would discourage general contractors from hiring black cleaners and road workers — sometimes by showing up at a job site and threatening to pull laborers off of a major project, other times by telling construction managers that certain black-owned businesses weren't keeping up on their union dues.
Neither Dyess nor any of her co-complainants dispute they had fallen behind on benefit payments owed to Local 872, though they contend the union's undermining of their business relationships with general contractors made it impossible to make enough money to pay.
Their suit also claims that Local 872 came up with "additional and burdensome fees and provisions," aimed at black contractors. That claim is backed up in a four-page affidavit signed by Henderson-based certified public accountant and financial consultant Kevin Kirkendall.
"We need some attention, but not so much for us," said Dyess, who worked for eight years with the laborers local. "This town is back booming again, and (the union's) put us in a situation where we can't provide for our families.
"It's not that we don't want to work, it's just that this is how we're being treated."
'FRIVOLOUS COMPLAINTS'
Nearly 500 pages of deposition transcripts compiled in connection with the 2011 suit touch on most of the complaints raised by Dyess, and a few others are aimed squarely at Local 872 manager White, who has vehemently denied being a racist.
The subject of three lengthy depositions conducted between December 2011 and June 2012, he painted a much different picture of his union's relationship with black contractors.
White — who is paid more than twice as much as the union's next highest paid staffer — has been accused of exercising "total control and dominion" over the laborers local.
But in a deposition White denied ever instructing general contractors not to pay a subcontractor or ever directly stopping a labor crew from working, two of the central allegations in the suit.
He acknowledged that in Nevada laborers don't have to be union members to work for a union-contracted employer, and he said he didn't know some plaintiffs' employees had been barred from working if they hadn't paid their union dues — though he said the union reserves the right to not "properly dispatch" nonunion workers to a union job site.
In 2012, three former union dispatchers were either convicted on or pleaded guilty to charges stemming from a federal investigation into a $320,000 embezzlement scheme. One was sentenced to a year in prison; two others were sentenced to house arrest and probation. All three had to pay restitution.
Speaking at a union meeting months before those cases wrapped up, White looked to turn the ordeal into a teachable moment regarding what he called "frivolous complaints."
"I said, you know, 'I have to let you know, if you file a complaint with (the Department of Labor or the FBI), they're going to investigate,' " White told an attorney during one of his depositions. "They're going to come in, and they're not going to find anything. It's only costing the union money."
Contact James DeHaven at jdehaven@reviewjournal.com or 702-477-3839. Find him on Twitter: @JamesDeHaven.