Vegas mental hospital regains accreditation after patient dumping scandal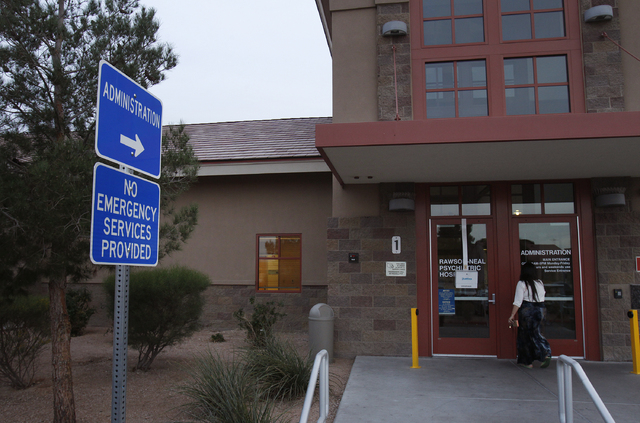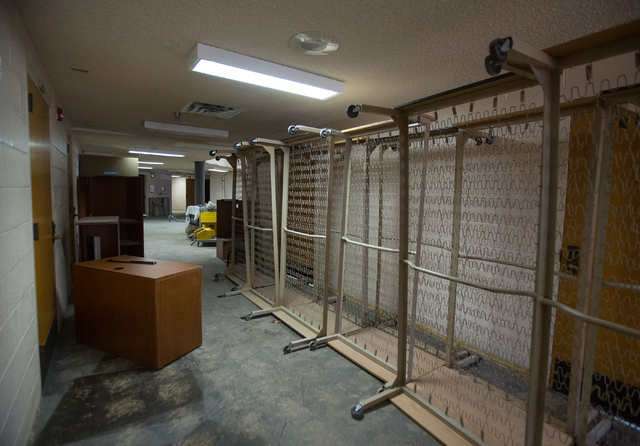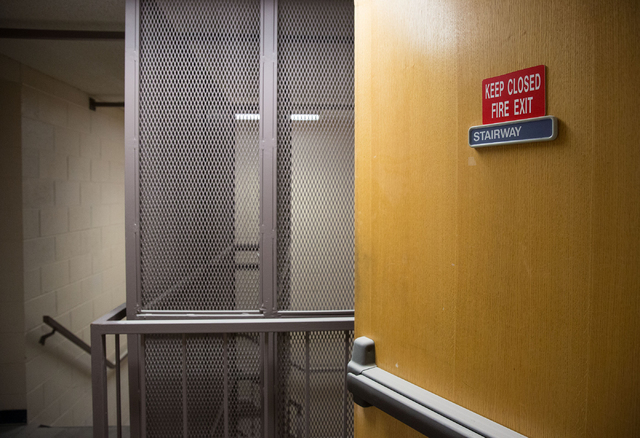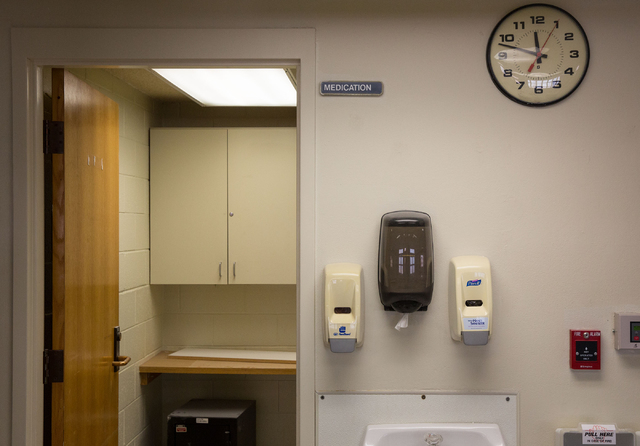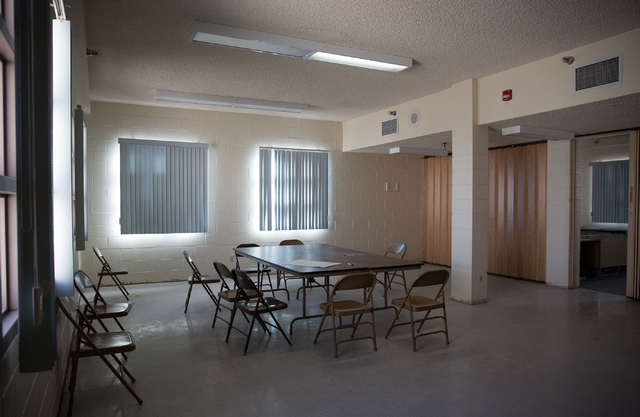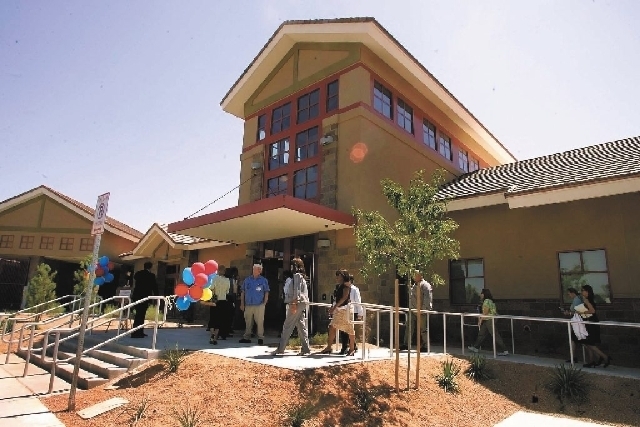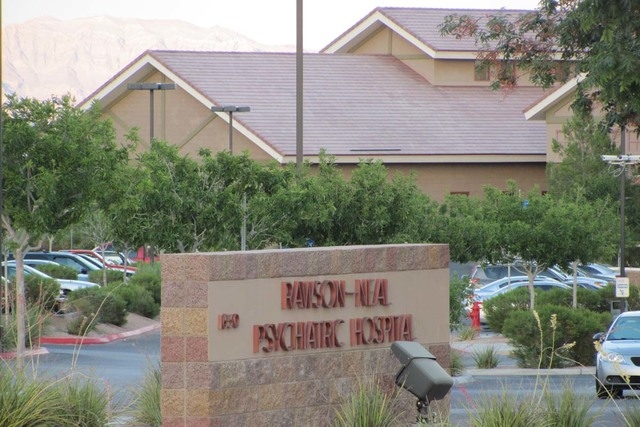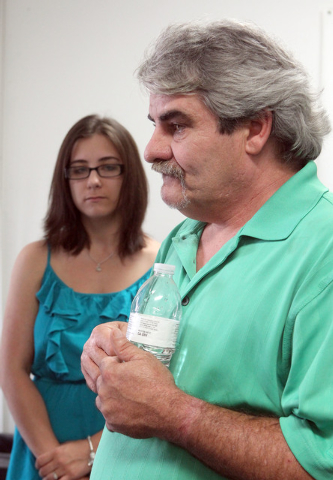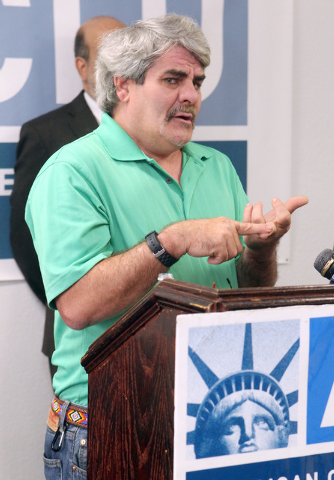 Nevada's Rawson-Neal Psychiatric Hospital has won back accreditation from a national organization that was lost in 2013 following allegations of patient dumping.
State officials Tuesday announced the Joint Commission's decision, which came last Thursday. The accreditation is effective Jan. 30, 2015 and is valid for 36 months, according to state's Department of Health and Human Services.
The hospital is accredited through Southern Nevada Adult Mental Health Services, which received a preliminary denial of accreditation for the hospital in summer 2013. That decision allowed the hospital the opportunity to appeal the decision before a final ruling, but state officials instead decided to start over.
The new accreditation will improve the hospital's reputation as well as the services being provided to the community, said Chelsea Szklany, deputy administrator for clinical services at the state Division of Public and Behavioral Health.
"Achieving the Joint Commission accreditation helps to validate a lot of the hard work that individuals have put into this process," she said.
"Receiving accreditation from The Joint Commission is a gold stamp of approval and a testament to the quality care provided at Rawson Neal," said Gov.Brian Sandoval. "I would like to thank the staff for their dedication to providing the highest level of care."
Rawson-Neal in Las Vegas came under scrutiny in February 2013 for discharging James F. Brown to Sacramento, Calif. with no support or family waiting for him. Brown's discharge was first reported by the Sacramento Bee and was followed by an investigation of alleged patient dumping by the hospital.
Brown's case went to the 9th U.S. Circuit Court of Appeals after his claims were dismissed by a federal judge without prejudice. An amended claim on behalf of Brown was also filed Feb. 10 in Clark County District Court for state applicable charges. A lawsuit filed in September 2013 by San Francisco City Attorney Dennis Herrera over allegations of Nevada sending indigent mental health patients to California cities is still in litigation.
The accreditation process consists of a rigorous assessment conducted by health care experts to review and ensure compliance with standards of care, service delivery and environment and management oversight, according to state officials.
Northern Nevada Adult Mental Health Services, which oversees Dini-Townsend Psychiatric Hospital in Sparks, is also accredited by the Joint Commission.
"This process is designed to help your organization continuously provide safe, high-quality care, treatment, and services by identifying opportunities for improvement in your processes and helping you follow through on and implement these improvements," a letter from the Joint Commission to state officials reads.
The lack of accreditation didn't impact the hospital's operation or patient care and treatment, state officials said.
DISCHARGES DECLINE
Now that the hospital has come full circle with its accreditation, the number of patients who have received discharge plans to out-of-state locations has also significantly decreased because a new transportation policy was implemented.
Gov. Brian Sandoval's office in late April 2013 announced that the state would require escorts for mentally ill patients who are bused out of state. The new policy came after California accused Nevada of dumping hundreds of mentally ill patients on other states.
The policy began to require a chaperone to travel with the patient out of state, and to have a second person review a patient's discharge plan.
There were 60 people who received discharge plans to out-of-state locations from April 25, 2013 to Dec. 31, 2014, said Mary Woods, spokeswoman for the state's Department of Health and Human Services.
During the same period, the cost to Southern Nevada Adult Mental Health Services to provide transportation assistance to discharged Rawson-Neal patients was $1,575.
That included travel vouchers that were redeemed for five bus tickets and two airline flights. The bus tickets were for two patients and three chaperones. One patient's family paid for the patient's travel expenses, Woods said. One of the bus tickets was round-trip for one of the chaperones.
Included in that amount were two airline flights for two chaperones to return to Las Vegas.
The locations included Los Angeles, Atlanta and Vicksburg, Miss., according to the vouchers.
The total number of tickets purchased by Southern Nevada Adult Mental Health Services agency from July 1, 2008 to March 31, 2013, was 1,469 for a total cost of $215,638, according to a 2013 state review of Rawson-Neal's out-of-state tickets purchased.
There are a couple of contributing factors in the lower number of patients who have received discharge plans to out-of-state locations and those who have redeemed travel vouchers, Szklany said.
But the most likely reasons include discharge reform and policy revision, she said. More people have access to Medicaid under the Affordable Care Act. Improvements from the Governor's Behavioral Health and Wellness Council's work have also contributed.
As of March 5, there were 2,547 admissions for the 2015 fiscal year at Rawson-Neal.
In fiscal year 2014, there were 3,943 admissions compared to 7,443 in fiscal 2013.
There are also more families coming to the hospital to pick up their family members and when that happens, it's not considered an out-of-state discharge because they are discharged within the state, Szklany explained. The families then transport their relative back to their state of residence and they pay for the travel costs.
"That's the kind of involvement that's occurring," she said. "Family members are more involved with discharge plans."
NEW PROTOCOLS
The state has also negotiated agreements with Sacramento and Oregon to have protocols in place for when patients are discharged to those locations, Szklany said.
"It always helps to have agreements with the states from which our individuals come from and are going back to," she said.
And there are other efforts underway.
Senate Bill 35 would enact the Interstate Compact on Mental Health in Nevada.
"The compact provides for the transfer of any patient to another state for treatment when factors based on clinical determinations indicate that the care and treatment of the patient would be facilitated or improved through such a transfer," the bill reads.
The bill is pending approval in the Assembly Health and Human Services Committee.
Neighboring state Utah participates in the Interstate Compact agreement with other states whenever there is an out-of-state placement consideration to a facility in another state.
If the bill is approved by lawmakers, it would allow for collaboration with other states when discharging people from Nevada and when those states discharge patients to a facility in the Silver State, Szklany said.
Rawson-Neal is also looking at becoming a Medi-Cal provider, that's California's Medicaid program, Woods said, adding: "We still see a lot of patients who are California residents."
Contact Yesenia Amaro at yamaro@reviewjournal.com or 702-383-0440. Find her on Twitter: @YeseniaAmaro