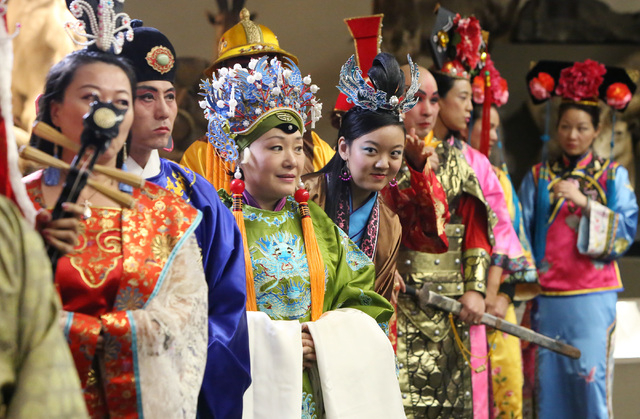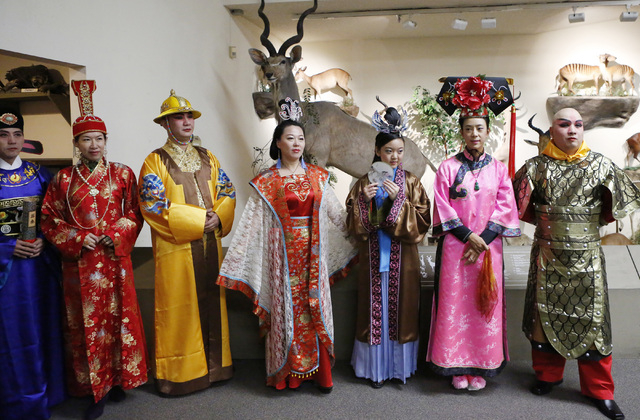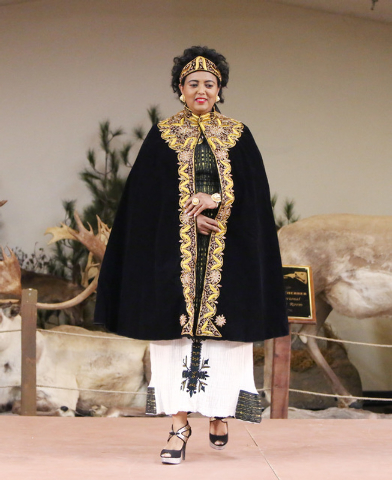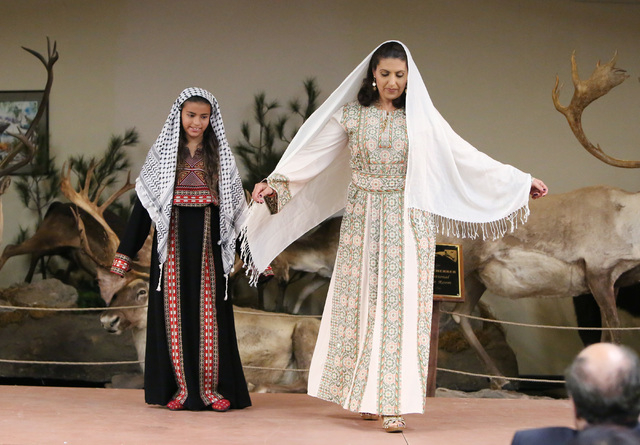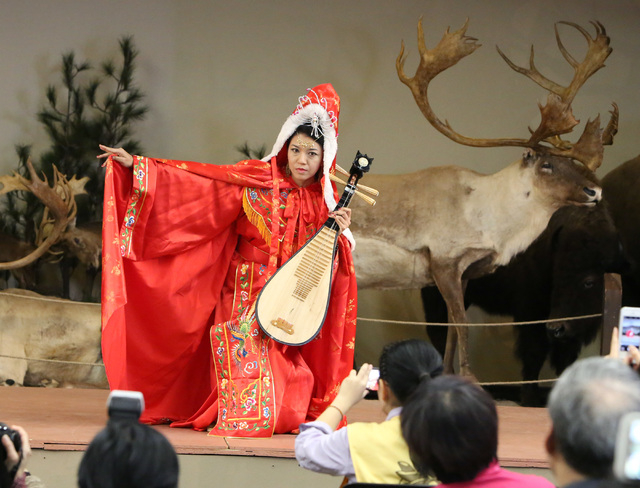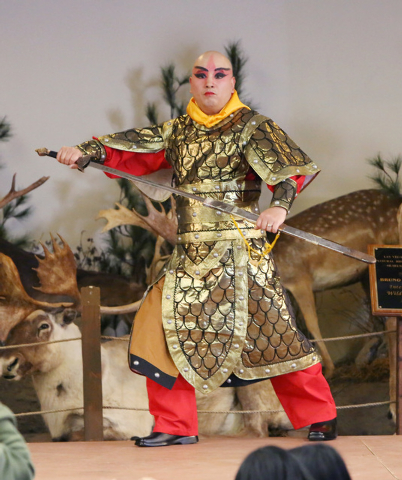 Models wearing fashions from China, Egypt, Germany, Africa and other countries strutted down the runway at the Las Vegas Natural History Museum on Saturday morning.
"This is really the only opportunity for groups to have a forum like this," said Marilyn Gillespie, founder and executive director of the 26-year-old museum. "It allows us to better understand our neighbors."
Nearly 200 people attended the sixth annual cultural fashion show, Gillespie said.
The event is part of the December to Remember series by the Las Vegas Cultural Corridor Coalition, which includes the Las Vegas Natural History Museum, Mob Museum, Neon Museum, Cashman Center, Old Las Vegas Mormon Fort, Burlesque Hall of Fame and Las Vegas Library.
To prepare for the fashion show, Gillespie and her team reached out to various organizations six months prior in an effort to gather the 40 models that were needed.
Raina Hammoudeh and her daughter Sabrina, 11, have been showing off traditional Palestinian garb since the fashion show began.
"It's nice to have all different cultures represented," she said. "It's also an opportunity to let people know we're here."
Hammoudeh was born in Palestine and came to the U.S. with her parents and three siblings when she was 5 years old.
"My parents wanted a better future for us," she said.
According to Hammoudeh, she still dons Palestinian fashions for Henna celebrations, a pre-wedding ceremony.
"Our community is such a melting pot, and everyone's traditional clothing is beautiful," she said of Las Vegas.
As Leyla Amir came down the runway, the dance instructor demonstrated an Egyptian dance while modeling performance wear.
"People have to know it's more than where you are now," she said. "Each area has their own customs and bringing all different types together is the best."
The fashion show also featured cultural clothing from the Philippines, Thailand, Ethiopia and Japan.
Honorary Consul General of Japan Kathleen Blakely, who also serves as chairwoman of the board for the Japan American Society of Nevada, attended the fashion show.
"It was very educational and fun to see all the fashions including the various kimonos from current times through ancient times," she said. "It was a glimpse through history."
According to Blakely, events such as the cultural fashion show are important to host.
"We need to let the community know what's going on in our cultures," she said. "We're bringing art, history and fashion to Las Vegas, and by learning about various cultures we're able to break down barriers."
Contact Ann Friedman at afriedman@reviewjournal.com or 702-380-4588. Find her on Twitter: @AnnFriedmanRJ.