Vegas police: Pot dealer posted grow videos to YouTube
September 26, 2014 - 6:14 pm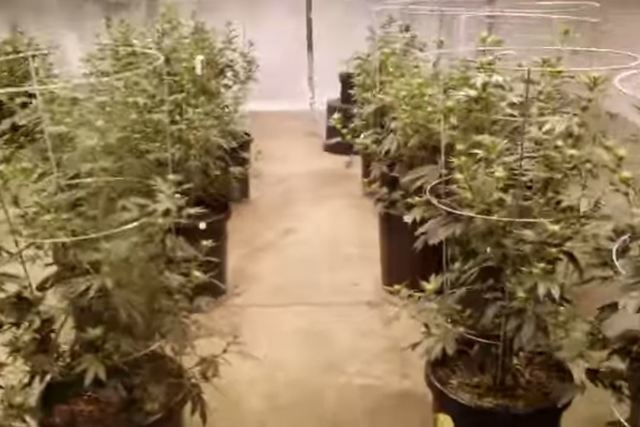 A Las Vegas pot dealer tipped police off to his own operation via YouTube, according to Metro.
The Southern Nevada Cannabis Operation and Regional Enforcement team found 67 marijuana plants and 5 1/2 pounds of dry, ready pot in a house at 7709 Radcliff St., near the intersection of Robindale at Paradise roads, on Friday, according to Las Vegas police.
Officers went to the residence after they say they saw videos from Jason Pelletier, 35, on YouTube. He and his wife, Stephanie Pelletier, also 35, were detained. Charges they may face were not immediately available. Pelletier also posted photos and videos of the plants on his Facebook and Twitter feeds.
Jason Pelletier has prior arrests from Virginia including grand larceny, obstructing law enforcement, assault and battery, according to Las Vegas police. He was also arrested in New Hampshire for bail jumping and fraud charges and in Florida for aggravated battery with a deadly weapon, felony possession of marijuana and resisting an officer.
Stephanie Pelletier has prior arrests for fraud charges and bail jumping in New Hampshire, police said.
Police originally reported that 200 plants were confiscated, but that estimate was inflated because Pelletier had 'harvested' days before police searched the house.
Reporter Mike Blasky contributed to this story.
Contact Kimber Laux at klaux@reviewjournal.com or 702-383-0381. Find her on Twitter: @lauxkimber.