Vegas police: Robbery suspect said he needed money to buy Christmas present
December 24, 2014 - 12:03 pm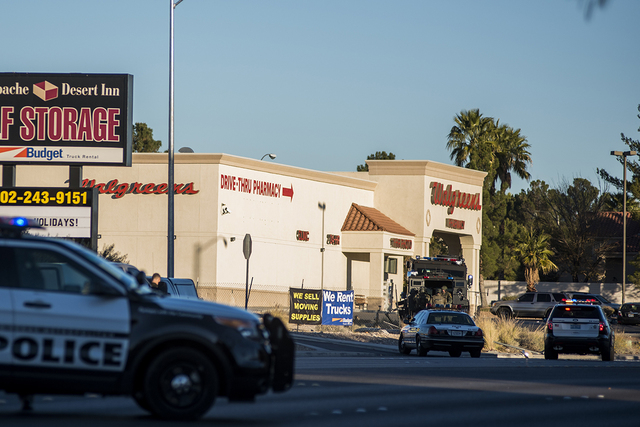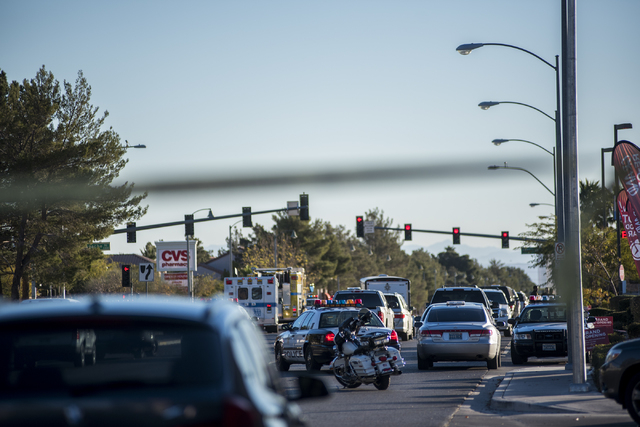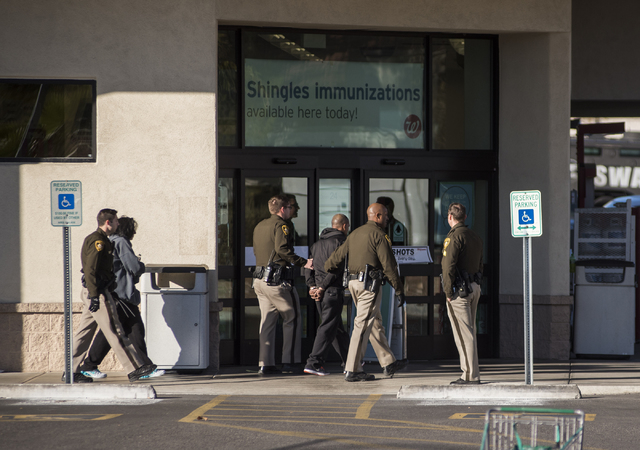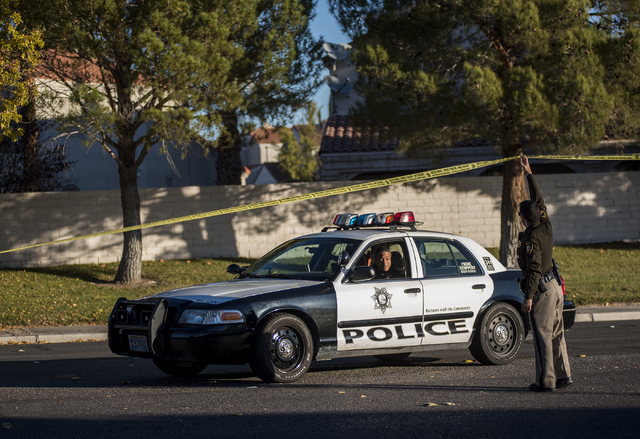 The man who was arrested Tuesday morning in connection with four store robberies and an hourslong barricade told police he was stealing money to buy his girlfriend a Christmas present, according to his arrest report.
Las Vegas police believe Eddie Rodriguez, 49, robbed a Terrible Herbst, two Speedee Marts and a Snackers between 3 a.m. and 5 a.m. before fleeing in a sedan and leading them on a short chase.
The four employees who encountered the suspect at each store said he showed them a large kitchen knife and asked them to empty the registers. One of the employees told police in the report that Rodriguez said, "I don't want to do this but I'm sick."
Rodriguez told police he was apologetic during each robbery and that he only showed parts of the knife and never threatened to hurt the employees.
Officers followed the robber from the last location, in the 9400 block of Peace Way, for several minutes before starting their sirens, the report said. Rodriguez told police he tried to speed away when he saw their lights and then crashed into a light pole, causing the car to roll, the report said.
The crash happened near a Walgreens at Desert Inn and Fort Apache roads, and closed the intersection for several hours.
Rodriguez told police during interrogation that officers approached him while he was still in the car, which was registered to his girlfriend, and that he held the knife to his chest, telling officers to kill him, the arrest report said.
After several hours of negotiations, Rodriguez was taken into custody without incident.
Rodriguez said he had been fired from his job at a convenience store a week earlier after his drawer was short. He told police he had borrowed money from his girlfriend and needed to pay her back and buy her a Christmas gift, the report said.
Rodriguez faces four counts of robbery with a deadly weapon and four counts of burglary with a deadly weapon, Metro said Tuesday afternoon. He is being held at the Clark County Detention Center on $240,000 bail.
Contact Kimber Laux at klaux@reviewjournal.com or 702-383-0381. Find her on Twitter: @lauxkimber.