Vegas sex extortion victim's name might remain secret
October 27, 2015 - 4:35 pm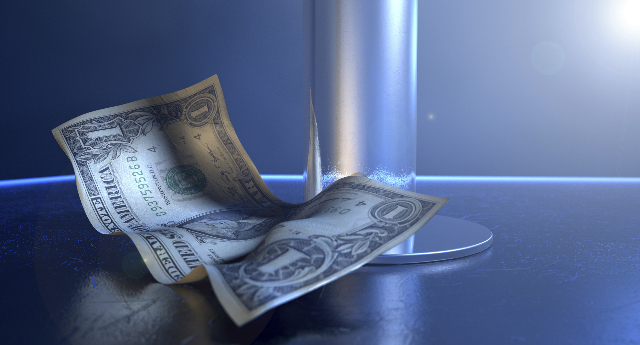 The identity of a married businessman videotaped having sex with a stripper at a rendezvous outside the country might never be made public in court documents.
That's because the man accused of using the tape to extort him has struck a deal with federal prosecutors to plead guilty.
Ernesto Joshua Ramos, 38, is to enter a guilty plea Nov. 3 before Chief U.S. District Judge Gloria Navarro, according to court records.
Navarro set the court date after receiving a copy of the sealed plea agreement, records show.
Ramos, who is free on his own recognizance, faces a single felony count of use of a facility of interstate communication to promote extortion. The scheme is alleged to have been hatched in November after the stripper, his live-in girlfriend, made the sex tape with the businessman without his knowledge.
By pleading guilty, Ramos will help maintain the wall of secrecy in the case. He will not have to stand trial and the wealthy businessman will not have to reveal himself on the witness stand.
Earlier this month, U.S. Magistrate Judge Bill Hoffman signed a protective order prohibiting disclosure of the businessman's name — not even his initials — and company in any public filings. Hoffman signed the order without a hearing or input from the public or news organizations.
There has been much speculation about the businessman's identity since an Oct. 11 Las Vegas Review-Journal article on the alleged extortion scheme.
An FBI complaint obtained by the newspaper identifies the businessman only as a married Las Vegas resident who has two minor children and who is "part-owner of a well-known business" with access to a company jet.
Over a two-year period, the businessman tipped the stripper roughly $200,000, usually at $10,000 per visit, to dance and have sex with him in a private room at an adult nightclub, the complaint said.
The stripper secretly used her cellphone to videotape herself having sex with the businessman in a hotel room during an October 2014 tryst outside the country, according to the complaint.
Ramos was indicted by a federal grand jury in September in the scheme. He is accused of demanding $200,000 from the businessman by threatening in text messages and cellphone conversations to make public the sex tape. The stripper's identity has not been revealed in court documents and she has not been publicly charged.
Both attorney Gabriel Grasso, who is defending Ramos, and a spokeswoman for the Nevada U.S. attorney's office could not be reached for comment.
On his LinkedIn profile, Ramos, who goes by Joshua Ramos, describes himself as a real estate agent, personal trainer and "tech geek" with experience in social media, marketing and Web design. He calls himself a "creative marketing strategist and visual designer."
His profile says he has been involved in several online and social media ventures involving adult nightclubs.
He calls one of his online ventures Ntryst, "a premier location for the hottest female and male models, and anything adult entertainment."
Another venture, Yolo VIP, is described as a premier Las Vegas VIP concierge company servicing "all that want to have the ultimate Vegas experience" and "VIP Vegas party time."
Contact Jeff German at jgerman@reviewjournal.com or 702-380-8135. Find him on Twitter: @JGermanRJ