Vehicle cleared after lockdown at Suncoast in west Las Vegas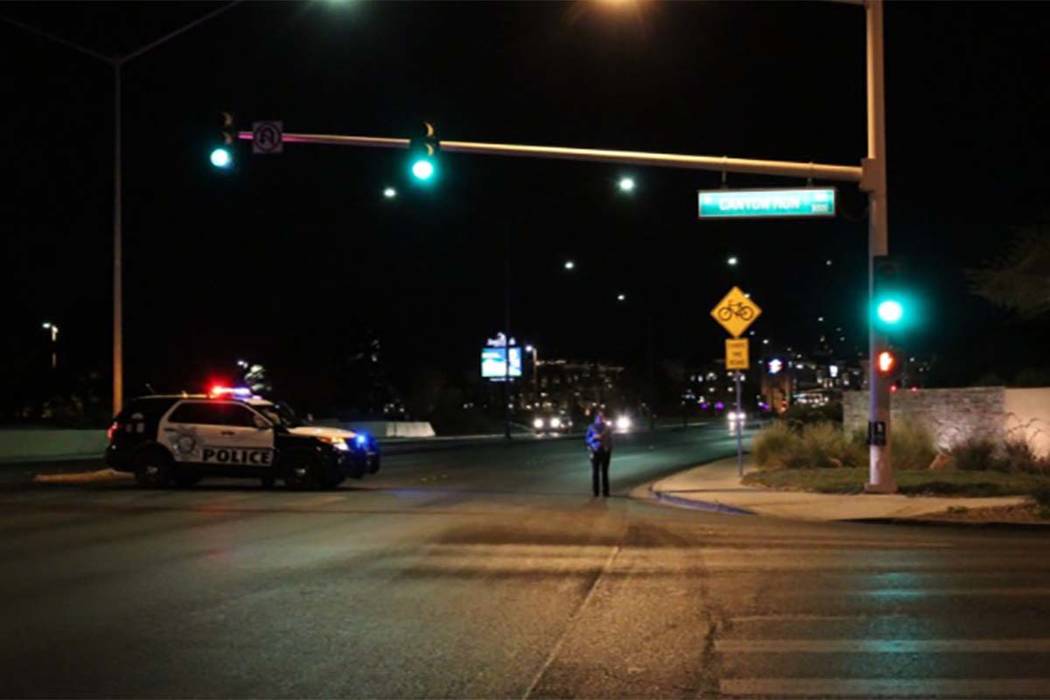 The Suncoast briefly was locked down Wednesday night and restaurants at Tivoli Village were evacuated while police investigated a suspicious vehicle in the west valley.
Metropolitan Police Department Lt. Dave Sims said the vehicle, an SUV with a U-Haul trailer, was found parked near the Suncoast marquee about 10 p.m.
Rampart Boulevard and Alta Drive were both blocked off while police investigated, but reopened around 12:45 a.m. Thursday after the vehicle and trailer were deemed safe, Sims said.
No one was injured or taken into custody.
The Nevada Republican Party's 2018 state convention will be held Friday and Saturday at the Suncoast. President Donald Trump is expected to appear at a fundraising event during the convention.