Victims of sex attacks ask district attorney not to further prosecute their mothers
January 28, 2016 - 9:11 pm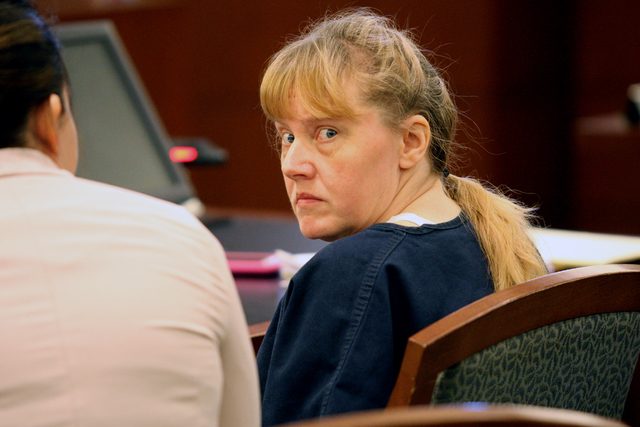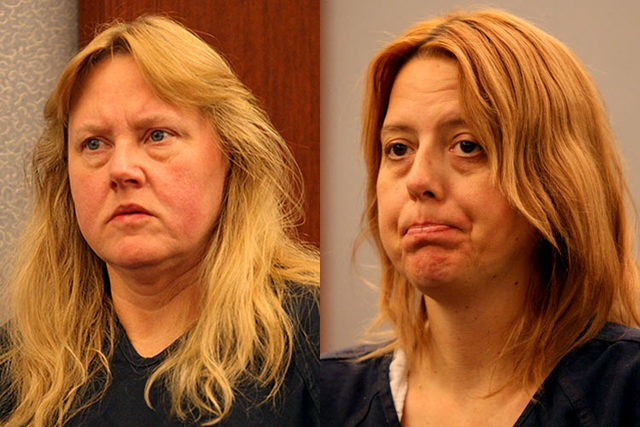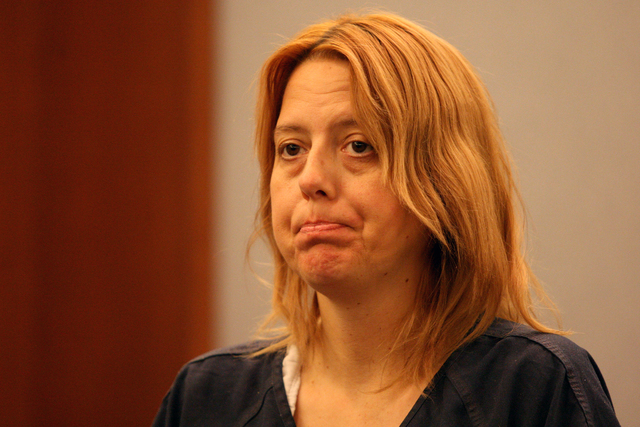 Four victims of sexual attacks delivered a letter to Clark County District Attorney Steve Wolfson this week, asking him not to further prosecute their mothers.
The children of Christopher Sena, who faces 124 counts, including sexual assault of a minor, lewdness with a child, incest, and use of a minor for the production of pornography, wrote in the letter that "we do not need protection from our mothers," who also were charged and remain behind bars.
For more than a decade, Christopher Sena wielded control over his wife, Deborah Sena, and ex-wife, Terrie Sena, and their children through intimidation and abuse.
He would monitor phone calls and tell the women how to dress. He prohibited them from making friends. He set up video cameras around their trailer, inside and out, watching them at all hours.
If they didn't obey his orders, the children would be beaten and sexually attacked inside their home in the 6000 block of Yellowstone Avenue, the accusers said in the letter and in court testimony. The Las Vegas Review-Journal typically doesn't identify the names of sexual assault victims.
After Las Vegas police learned of the abuse allegations in September 2014, a SWAT team served a warrant at the family's trailer south of Nellis Air Force Base, and Sena was arrested. He remains in jail on $11 million bail, awaiting trial. Three months after his arrest, authorities said they had learned that Sena videotaped sexual abuse of the children, and his wives were charged.
Terrie Sena, who pleaded guilty to one count of sexual assault, was sentenced to 10 years to life in prison. Prosecutors have offered the same sentence for Deborah Sena, and they gave her a deadline of Friday to accept the deal.
Her lawyer, Kristina Wildeveld, said she countered with a negotiation that would result in a prison term of eight to 20 years for Deborah Sena. But prosecutors may be unwilling to budge on the sentence they want, and Sena could face a much longer term in prison if she took the case to trial.
"She's willing to take the offer, but she doesn't want to," Wildeveld said. "She has absolutely no choice. We don't have faith that a jury will let her walk from these horrific crimes despite what the victims' desires are," Wildeveld said. "Even on the best day of trial, with the best day outcome we could hope for, the offer would be better."
Reached by phone Thursday, Wolfson said he was out of town and did not comment on the letter. It's unclear whether Wolfson plans to attend Friday's hearing.
The accusers complained that their interests were not represented by the prosecutors.
"You claim you are representing us, the innocent victims," the accusers, all now older than 17, wrote in an email also sent to a Review-Journal reporter. "But you are not. You and your staff have never even asked us what we want."
They understood that Deborah Sena and Terrie Sena were "on a few occasions forced" to "go along with Christopher Sena's perverted acts. But they were not and are not dangers to us. Our father was the only dangerous person in our family."
The accusers wrote that Christopher Sena recorded videos of the attacks to blackmail the women.
"You seem to be trying to help Christopher Sena have the satisfaction of seeing these innocent and abused women serving the prison sentences that only Christopher deserves," the letter stated. "We beg you, Mr. Wolfson, to release our mothers … Deborah Sena and Terri Sena are no threat to us or to society. We are certain they will never again allow themselves to be victimized and used by an evil man."
Contact reporter David Ferrara at dferrara@reviewjournal.com or 702-380-1039. Find him on Twitter: @randompoker