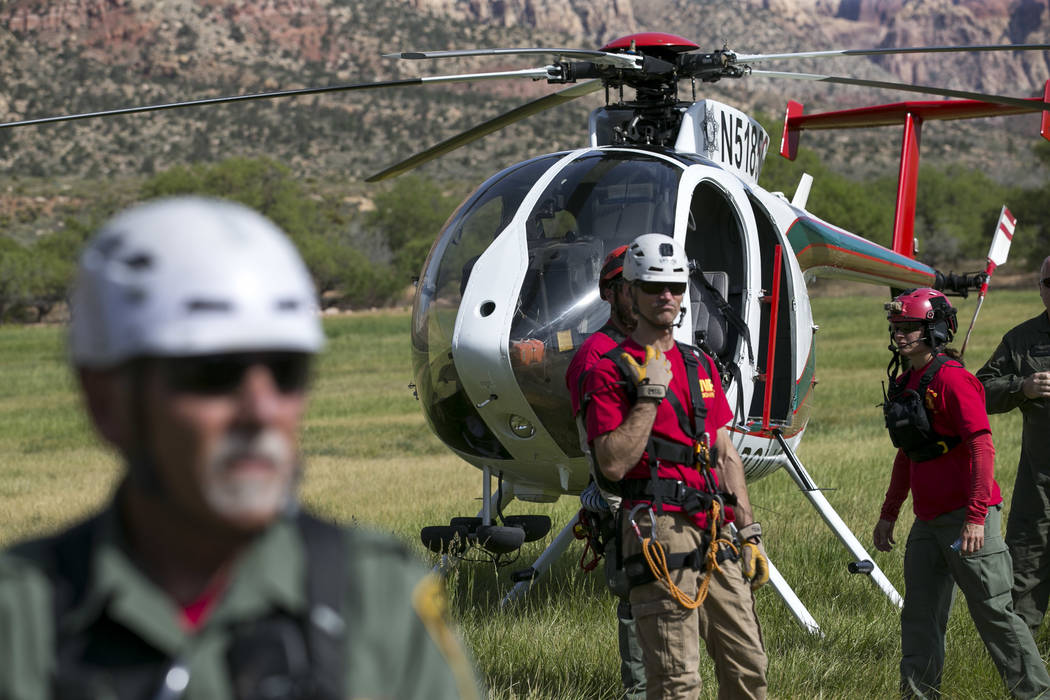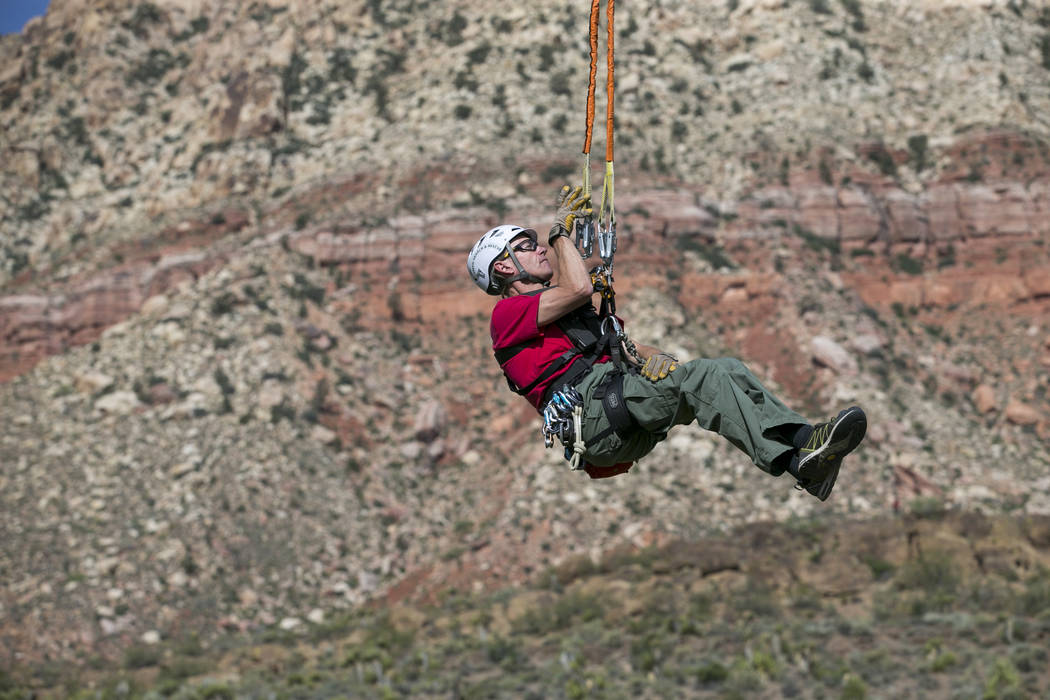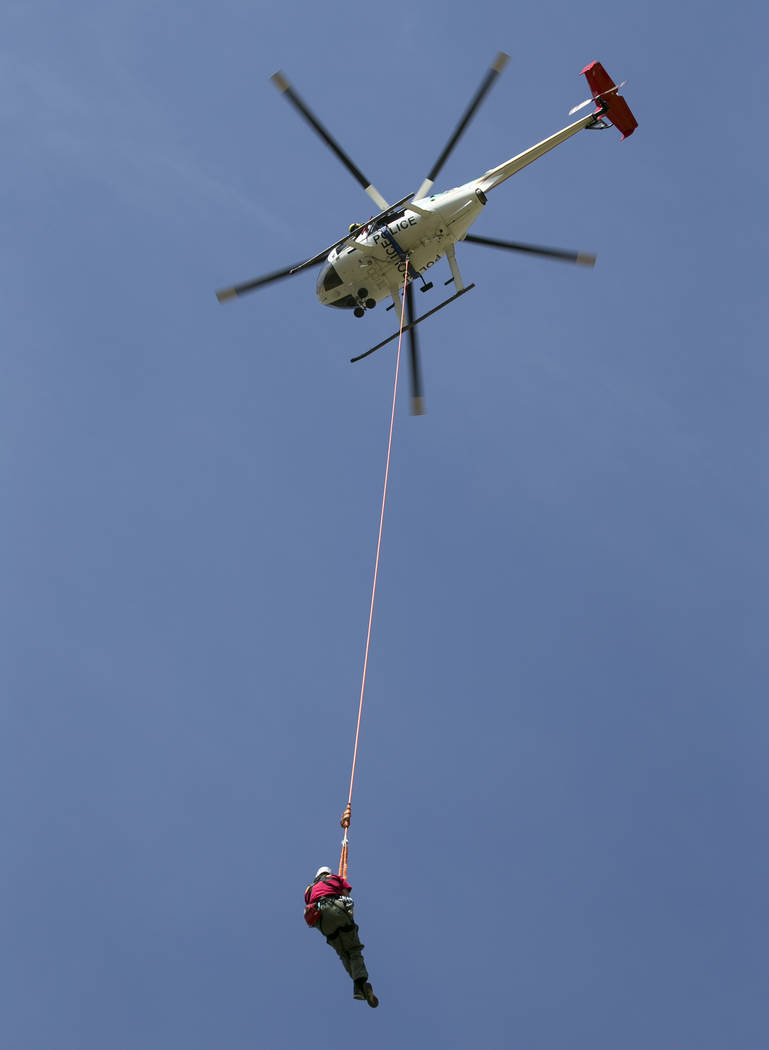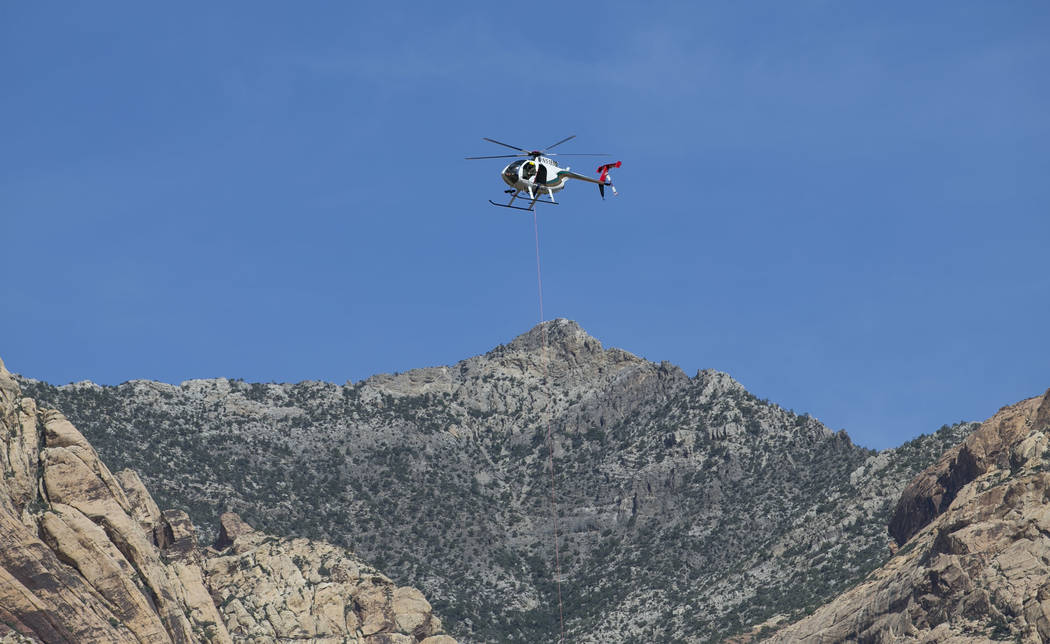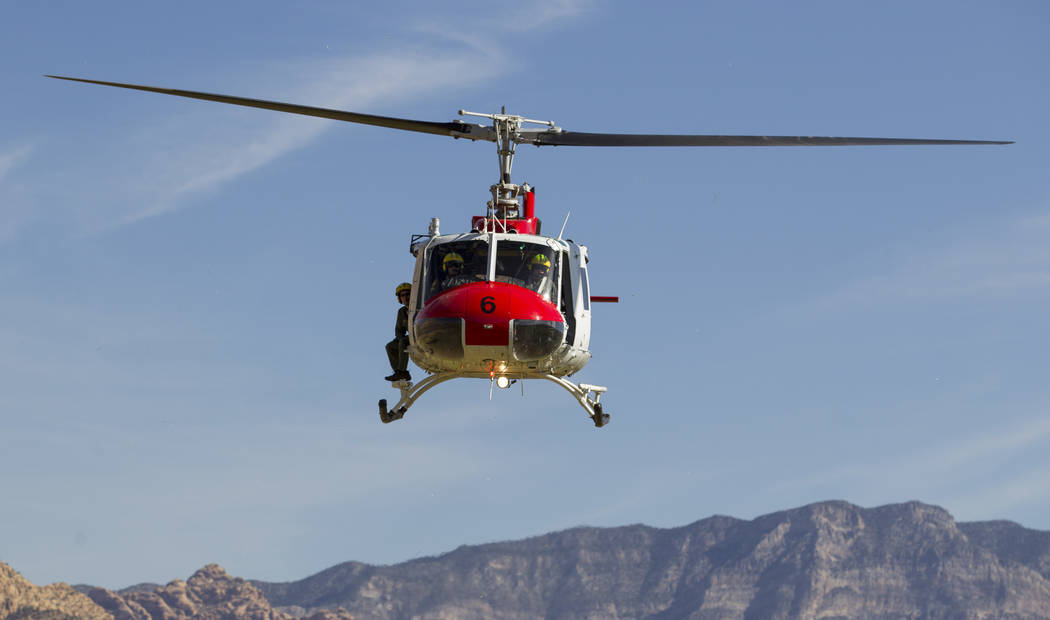 Sometimes, duty calls.
The Metropolitan Police Department Search and Rescue team was supposed to demonstrate rescues with two helicopters Saturday following its Friends of Metro Search and Rescue 5K fun run at Spring Mountain Ranch State Park, but one helicopter showed up late.
The tardiness was justified. A 50-year old man had a head injury after falling off his mountain bike on Mount Charleston, and the search and rescue helicopter had to fly to the scene around 7:30 a.m., a half-hour after the run began.
The emergency was an example of the time commitment demanded by the search and rescue team, which consists of seven full-time officers, one sergeant and more than 40 volunteers.
Officer Chris Bunting said search and rescue relies on its volunteers.
"The volunteers donate just such a large amount of their own personal time, and they give it to us and the community," Bunting said. "We could not do this job without them. For us as officers, it's an opportunity to support them and help provide money for their training."
Saturday's run aimed to raise community awareness of the volunteers' work. Participants could participate in a one-mile walk or 5K near Red Rock Canyon.
Following the race, the search and rescue team demonstrated a helicopter short-haul rescue with a single helicopter, harnessing team members to a 100-foot rope and hoisting them in the air below the helicopter as it flew over the mountains.
Sunrise Health presented the event; proceeds go to the purchase of equipment and training for volunteers and officers.
Bunting said 269 people attended the event last year; this year, attendance reached 300. The fundraising total wasn't final as of Saturday afternoon.
Simon Peck, a volunteer for the mountain rescue and lead climb team, said he spends about 10 hours a month training and can have up to four missions in a single day during busy months like November.
But Peck said the time spent on volunteering is well worth it.
"The feeling you get from saving somebody's life is absolutely phenomenal," he said. "You can't explain it."
Contact Bailey Schulz at bschulz@reviewjournal.com or 702-383-0256. Follow @bailey_schulz on Twitter.