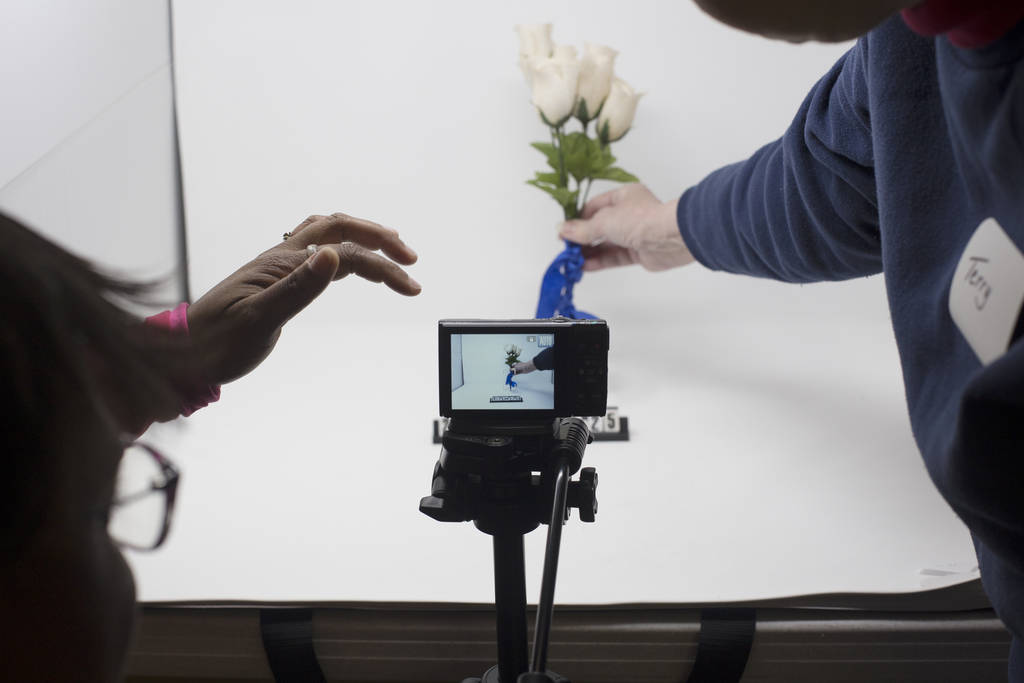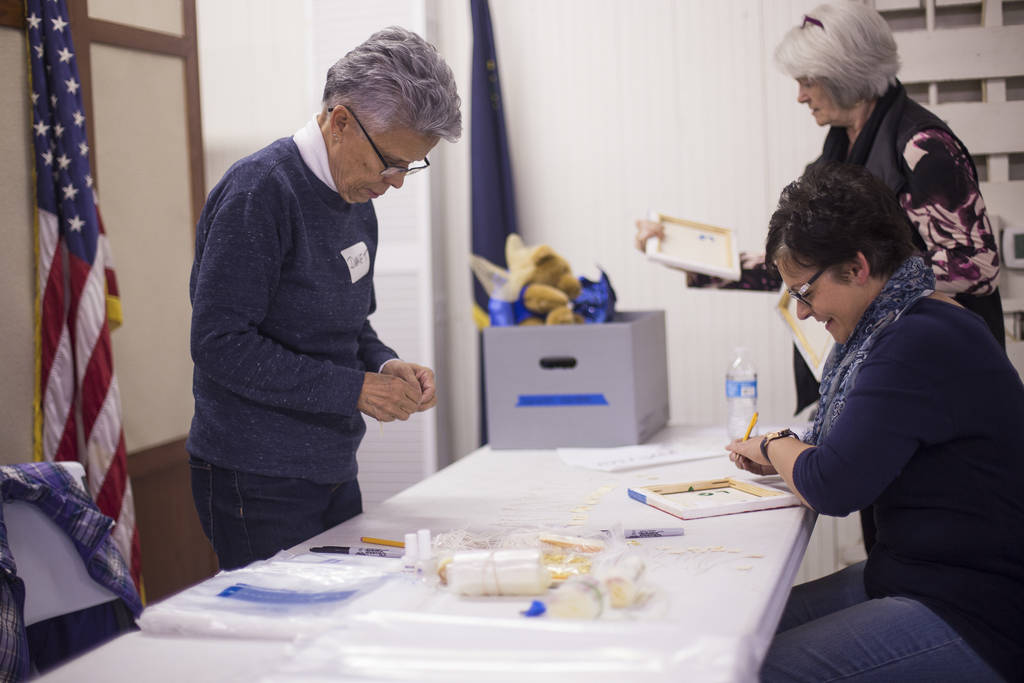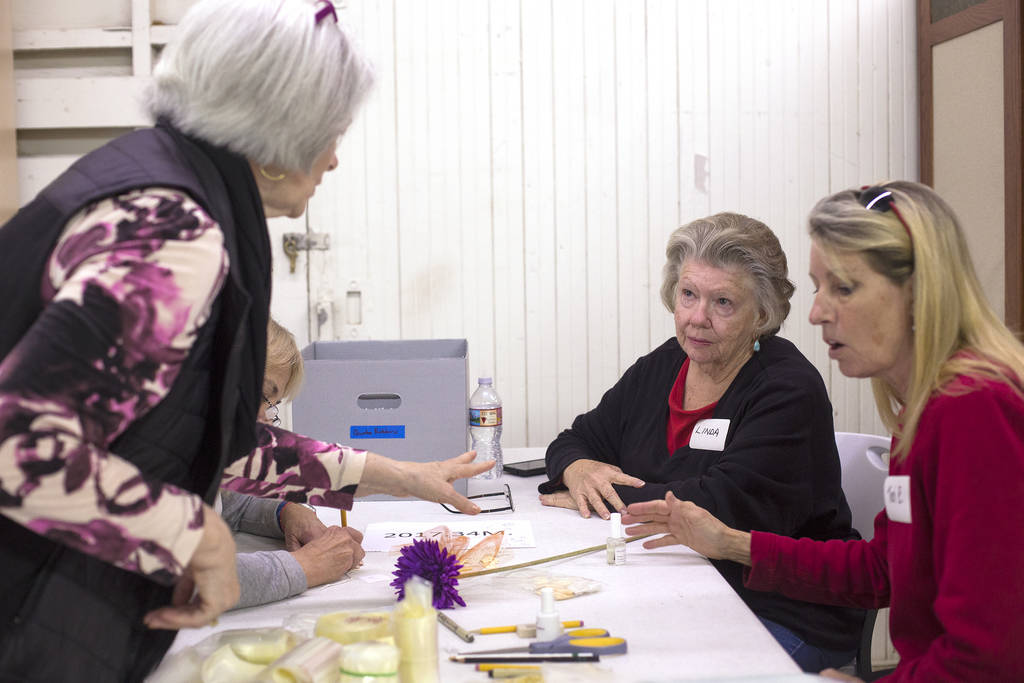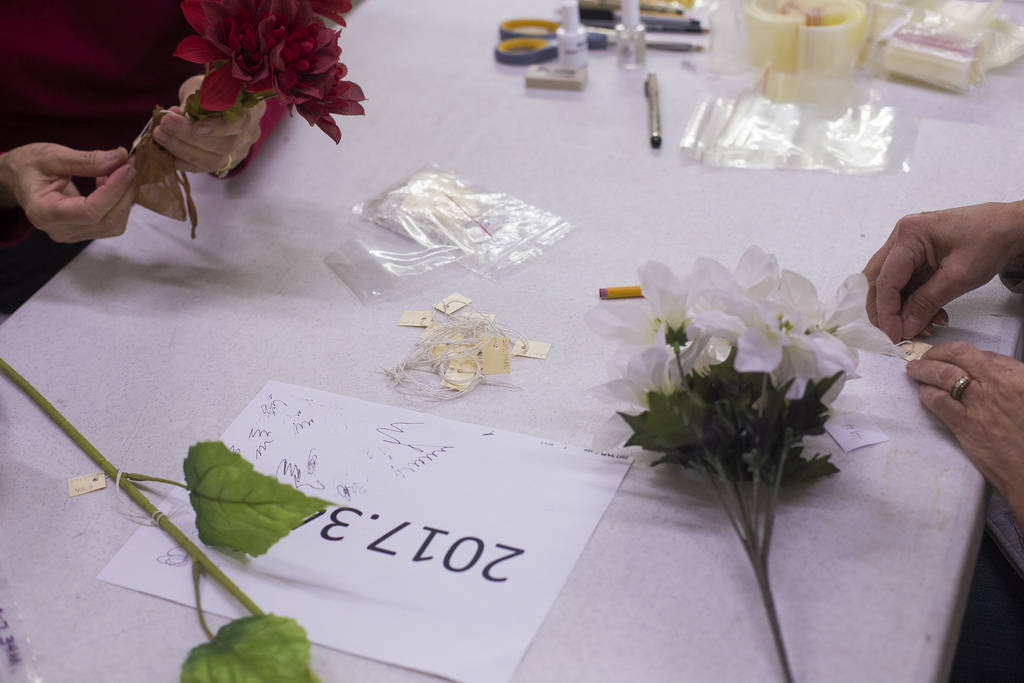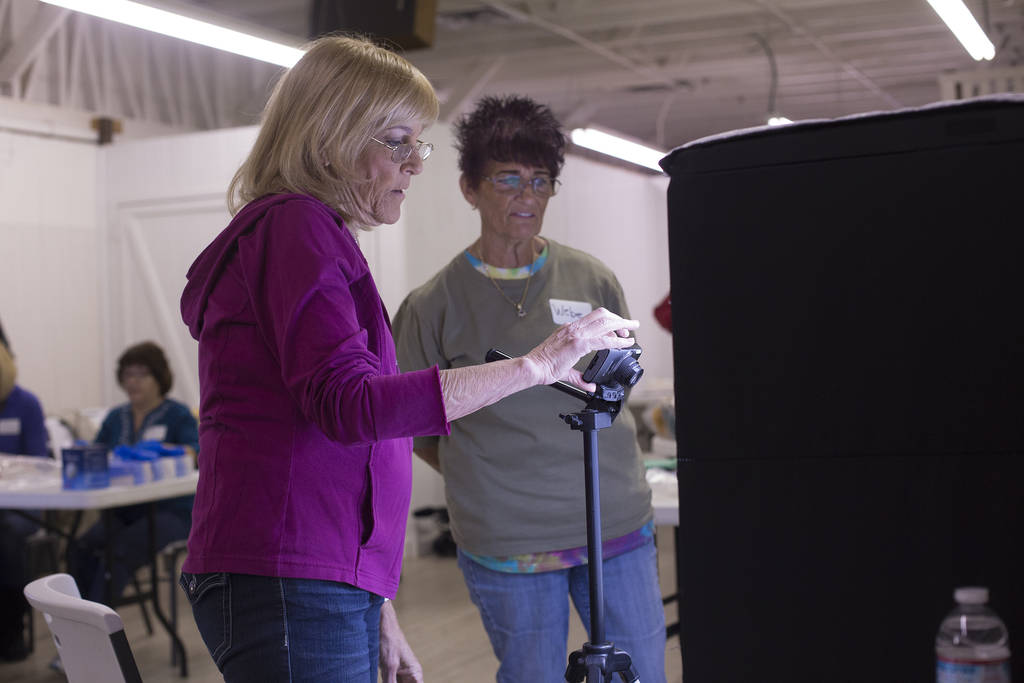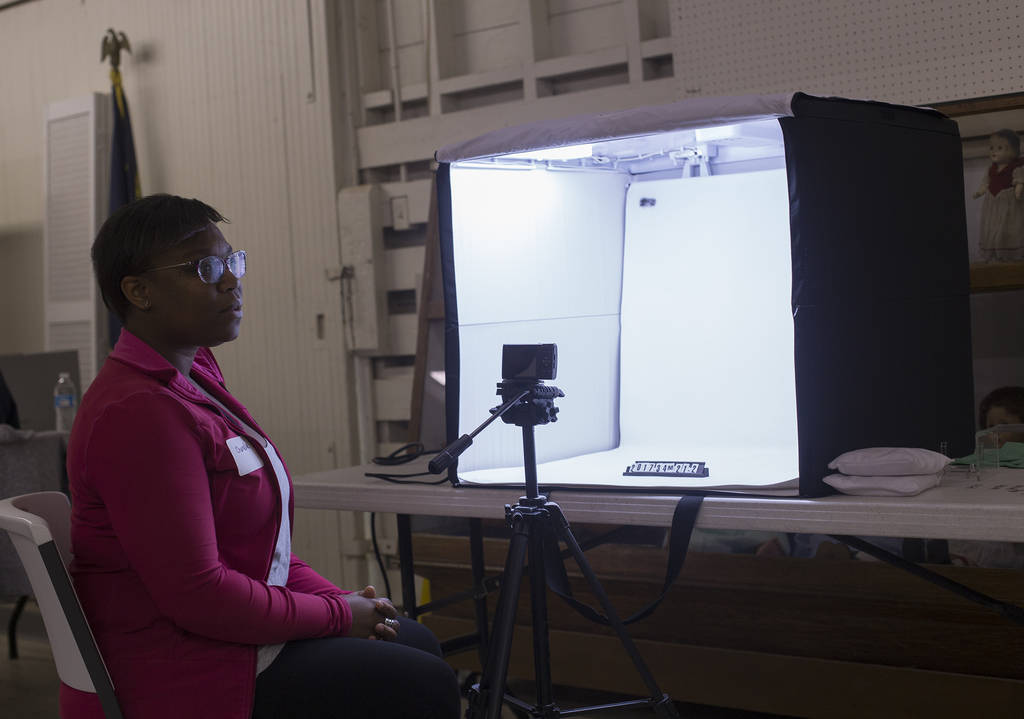 Chrysanthemum or carnation?
It's a question of minor importance, even to most home gardeners.
But the difference could be significant to some future researcher studying the ways in which Southern Nevadans mourned the 58 people killed in the Route 91 Harvest festival shooting.
The flower in question was an artificial one left at the memorial site of one of the victims. Now, it, along with 58 wooden crosses and thousands of other items that became an unplanned memorial near the Las Vegas welcome sign on the Strip, has been entered into the permanent collection of the Clark County Museum.
Assisting in the faux flower's transformation from raw artifact to official museum piece were volunteers who participated in the museum's third group cataloging effort a few weeks ago. For about three hours, volunteers cataloged items left at the memorial sites of Charleston Hartfield, 34, a Las Vegas police officer, and Quinton Robbins, 20, of Henderson.
It's a straightforward but precise process. First, two volunteers create a searchable computer record for each item, including in it as much detail as possible — name, color, dimensions, sentiments written on it — and assign the item a number that will follow it through posterity.
The item then goes to a team of two volunteers who photograph it from several angles, then to another team of volunteers who tag the item, writing its assigned number on tag affixed with string or directly on the item using a removable, fingernail polish-type adhesive.
Finally, the item is placed into a zipper-lock plastic bag that's also marked with the item number and is ready for storage.
"I think it's fantastic that this is going to be in a museum 10, 50, 100 years from now," volunteer Diane Torres said. "This is going to be in a museum and we're part of it."
Volunteers said taking part in the effort gives them a way to give back to the community and honor the victims.
"I wasn't at the event, but I was trying to find something to do," Kathe Nylen said. "I think it's a great way to pay respect to these folks."
Webe Webowitz said that, after the shooting, "I spent my time crying, and now I'm happy to be able to give back and let other people know it's not all bad here in Las Vegas."
"We all say — we agree — it's an honor to do this," volunteer Linda Martin added.
Also gratifying, said volunteer Teri Engel, is that the collection — which is estimated to include 20,000-plus items — may be comforting to the victims' children, spouses and families, because "they're going to know that people loved and cared for them and their families to donate all this stuff."
Cynthia Sanford, the museum's registrar, said most of the volunteers say they're taking part because they "want to do something. They've donated money, but this is something they can feel a part of and see a result."
Last week, Sanford had enough volunteers to begin a three-day-a-week group sessions. However, she still welcomes others who want to donate their time.
"I've been thrilled with how this is working out," she said. "They're going faster that I anticipated and the quality is great. And the fact is, they're all interested and keep coming."
Contact John Przybys at jprzybys@reviewjournal.com or 702-383-0280. Follow @JJPrzybys on Twitter.