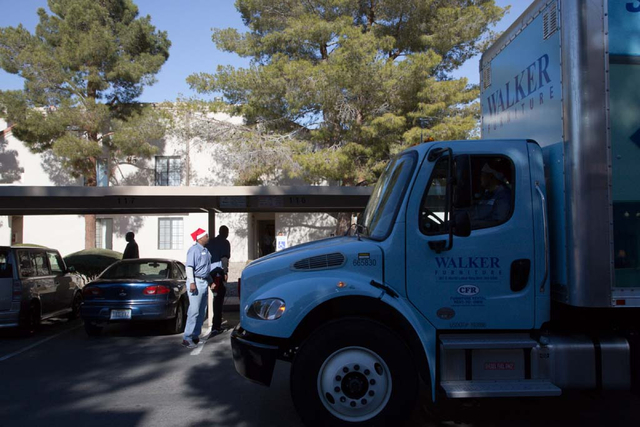 Thirty Clark County individuals and families will be selected to receive an entire house worth of furniture from Walker Furniture in a mid-December giveaway.
The company's 21 st Home for the Holidays donation encourages people to nominate those who they deem in need.
Nominations are made by writing a letter describing the prospective recipient's situation to Walker Furniture CEO, Larry Alterwitz. All letters must be received by Dec. 5.
Help of Southern Nevada, a charitable organization, will identify which nominees "display the most genuine need for new furnishings," according to a news release form the furniture store.
Those who are chosen will advance to a committee that will make the final decision. Those who win will be announced Dec. 17.
For more information on how to submit a nomination letter, visit www.walkerfurniturehomefortheholidays.com.
Contact reporter Kimberly De La Cruz at 702-383-0381, kdelacruz@reviewjournal.com or on Twitter @KimberlyinLV.
Walker Furniture Home for the Holidays 2014 submission form