War Machine keeps up defense from jail via letter, tweets
October 6, 2014 - 5:35 pm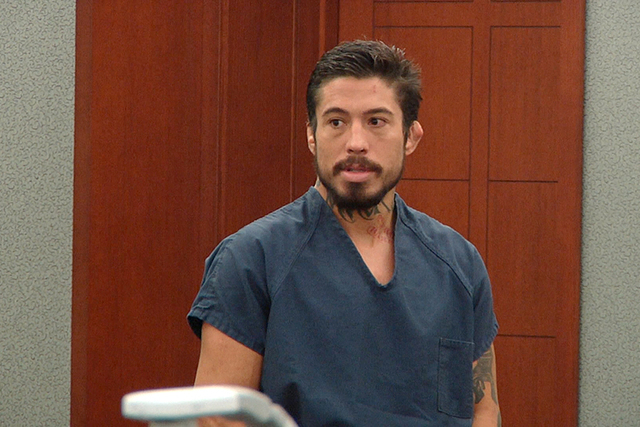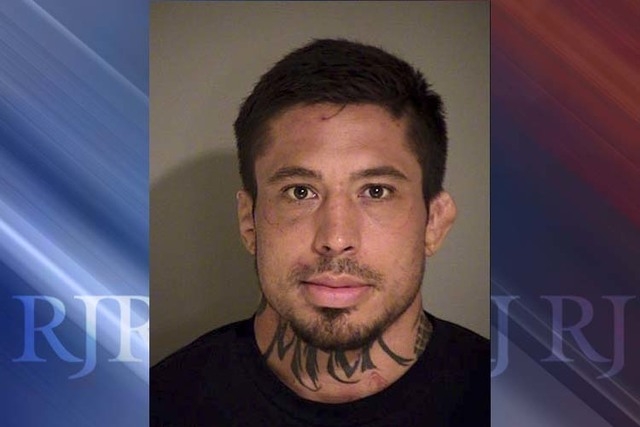 Much like when he was on the run from police, ex-MMA fighter War Machine can't seem to keep his mouth shut, even from jail.
The 32-year-old mixed martial artist, facing allegations he severely beat his ex-girlfriend and adult film actress Christy Mack and her friend Corey Thomas, tweeted his feelings about the accusations when he was was on the lam.
Now he's at it again, according to a letter written from the Clark County Detention Center that's been made public. And his Twitter account has found new life.
In the handwritten letter published by TMZ, War Machine continued to assert his innocence. But he also said that in another state, crimes of passion get a pass.
"Even if I wasn't ambushed they still would have got what they deserved!" the letter, dated Sept. 17, says. "In Texas you could have shot them both and got off with that 'passion crime' s—-."
War Machine, who changed his name from Jon Koppenhaver, faces over 30 charges, including attempted murder, domestic battery and sexual assault in the Aug. 8 attack in Mack's home near Las Vegas National golf course. Mack suffered several broken bones in her face, a broken rib, internal organ damage and bruising all over her body.
The other man jumped him when he went in Mack's house, War Machine said in the letter, so he acted in self-defense.
"So crazy, bro, I went out there to surprise her and to help her set-up her booth at this tattoo expo the following morning," the letter said. "I unno if they heard me come into the house or what but dude straight ambushed me as soon as I entered the bedroom."
Meanwhile, War Machine's Twitter account has posted several new messages. Unlike his defensive tweets while on the run, the latest have been more of the philosophical and poetic variety.
Las Vegas police said War Machine has no access to his social media accounts. It's unknown who is sending the tweets.
On Thursday, @WarMachine170 posted a quote from 19th century philosopher Frederick Nietzsche.
The next day there was a poem: "Roses are red. I found a man in our bed. Than to discover this… I'd rather be dead."
At the end of the four-stanza poem, the tweet read, "Yes, I'm that bored. Hope you enjoyed the attempt at levity (at my expense) in the first 2 lines…FML."
War Machine's attorney, Brandon Sua, declined comment for this story. He said in September that War Machine "is a character" that is separate from Jon Koppenhaver.
War Machine was arrested in Simi Valley, Calif., after a week-long search. A preliminary hearing is set for Oct. 17.
Contact reporter Colton Lochhead at clochhead@reviewjournal.com or 702-383-4638. Find him on Twitter: @ColtonLochhead.