What are they hiding? Metro withholds info that should be public, RJ lawyer says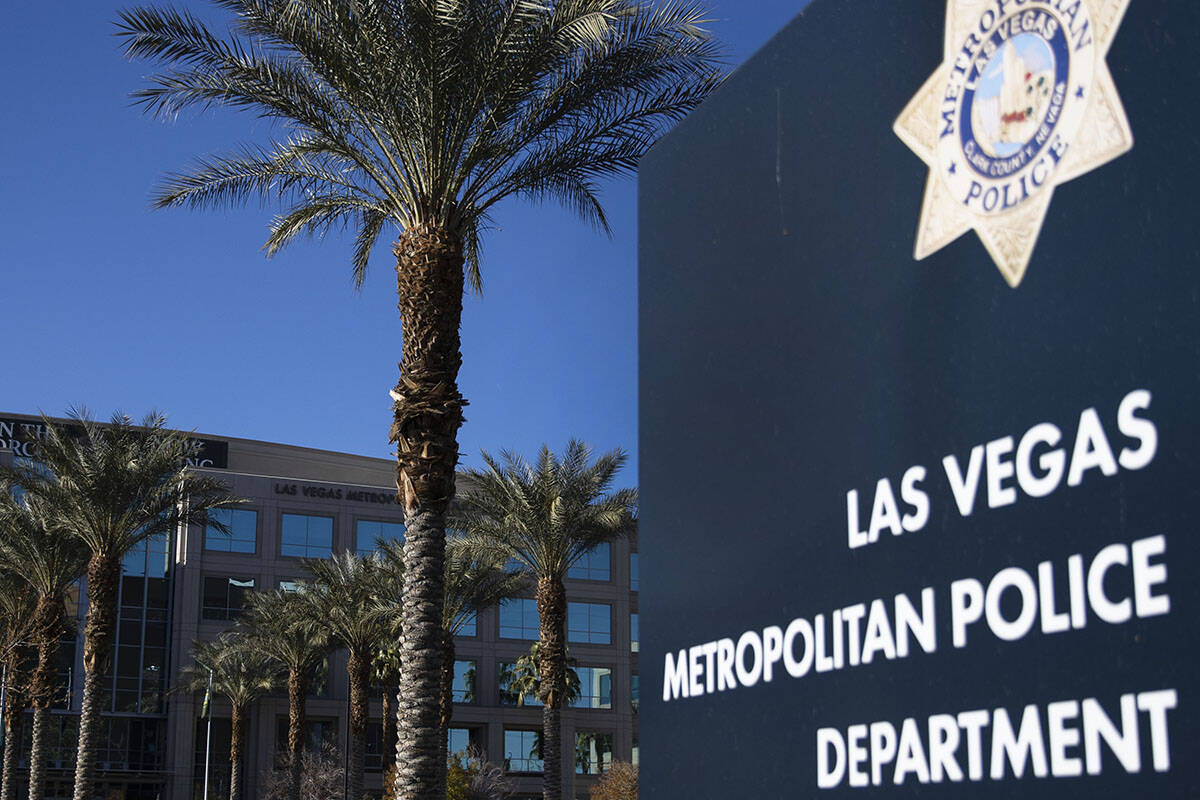 It's a common sight in Las Vegas police arrest reports: blacked-out bits. You might see strips covering words or sentences, or large chunks of black over entire paragraphs or pages.
Redactions.
In Las Vegas, experts say, the Metropolitan Police Department all too often refuses to release documents and reports outright, or redacts too much information in those documents when they are released.
With few exceptions, arrest reports in Nevada are public record. Journalists routinely request them from law enforcement agencies because they are often the first publicly available description of a crime that has taken place.
Yes, police can legally withhold some information in arrest reports for several legitimate reasons. And they do.
But as experts like Las Vegas Review-Journal Chief Legal Officer Benjamin Lipman said, there is also information that belongs to the public and should not be redacted.
Yet over and over again, Lipman says, Metro — as well as many other government agencies in Southern Nevada — resort to redacting information that under the Nevada Public Records Act, should be out in the open.
And then there is the oft-used two-word cliché that seemingly every law enforcement agency around, including Metro, uses to deny the release of information: ongoing investigation.
"There's absolutely no exception to the Public Records Act simply because there's an ongoing investigation," Lipman said. "That just does not exist."
There are several implications for society. On a basic level, the withholding of information hampers the public's ability to know what's going in its community.
'Disturbing and frustrating'
But it also erodes the concept of a free press, which holds that a robust democracy functions best when journalists are able to report on, investigate and hold government institutions accountable.
"I would characterize it as disturbing and frustrating," Lipman said. "It is disturbing, the extent to which and the frequency with which governmental entities work so hard to hide public information from the public.
"And incredibly frustrating to have to deal with them time and time again, having to make the same arguments over and over again," Lipman said.
For its part, Metro declined to make somebody available for an interview. And questions sent by email did not get a response.
Heavy on the redactions
Recent examples of heavily redacted arrest reports include that of Corey Harrison, the "Pawn Stars" co-star who was arrested on suspicion of DUI just after 2 a.m. on Sept. 8 at Main Street and Charleston Boulevard in Las Vegas.
Much of the first two pages of Harrison's arrest report are blacked out, with Metro police justifying the redactions by citing "Law Enforcement Privilege," which according to Metro's interpretation of case law, allows the agency to withhold certain information based on a variety of factors and "evidence."
"Your request is for evidence, not a public record," the Metro response to the records request says.
But the Review-Journal didn't request evidence. Instead, the newspaper requested a document. And Metro redacts what is possibly descriptions of evidence — although it's hard to tell what exactly is redacted in any given report — because it's redacted.
"There is no basis to withhold descriptions of evidence," Lipman said. "Yes, they do not have to hand you cocaine. They can't redact that they seized cocaine."
This is but one example. All kinds of information that Lipman said should be public are all too often part of Metro documents that are withheld outright, or improperly redacted.
West Juhl, a spokesperson for the American Civil Liberties Union of Nevada, also said that while other states tend to have stronger laws that protect journalistic access as well as a culture of transparency, that's "very much not the culture of Southern Nevada."
As well, more accountability is needed in Nevada when public records laws are violated, Juhl said.
"I think Southern Nevada law enforcement especially is really good at being performative about transparency," Juhl said. "But we've had several situations over the years that the actions didn't always line up with the representations."
The "What Are They Hiding?" column was created to educate Nevadans about transparency laws, inform readers about Review-Journal coverage being stymied by bureaucracies and shame public officials into being open with the hardworking people who pay all of government's bills. Were you wrongly denied access to public records? Share your story with us at whataretheyhiding@reviewjournal.com.
Contact Brett Clarkson at bclarkson@reviewjournal.com.